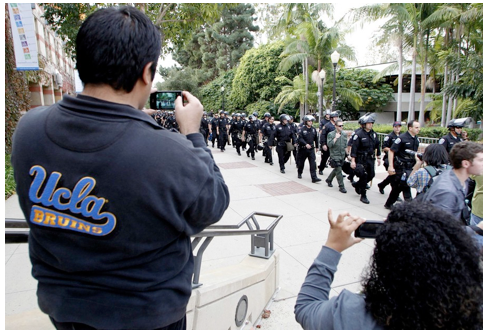 JUST THE FACTS-Your hard work and determination have finally paid off. You are graduating from high school with honors and have been accepted to both UCLA and USC, in addition to a number of other fine colleges around the country. Your family and friends are very proud of you. And you now need to choose where you will continue to pursue your education, where you will ultimately find a successful career – maybe one in which you can buy that Ferrari, Harley Davidson motorcycle, house in Malibu on Broad Beach road and that private jet to transport you around the world, visiting all those exotic places you have read about. 
Your imagination is carrying you to new and exciting heights. You think, after all the stress, studying and projects, you did it! You've made it and you are a shining star to so many people. In particular, your parents are filled with joy and happiness knowing their precious baby will now further his or her education – and become a success story that they can proudly share with all their friends. 
As the clock ticks and the days pass. You want to remain in the Los Angeles area and the time has come for you to choose between two universities…will it be UCLA or USC? 
Both locations have huge campuses and a wide variety of educational opportunities. You ponder the question, comparing the locations and opportunities for fulfilling your educational and social goals. 
Do you want to be around the Memorial Coliseum or Westwood Village?            
And now you consider your personal safety. You've heard stories about armed individuals entering school and college campuses with assault weapons, shooting and killing innocent students and faculty members. Having served in law enforcement for nearly 50 years, I have noticed a significant increase in aggressive and hostile behavior by some individuals in recent years. With that in mind, I will get to the point of my article. 
USC has a very professional, well-trained Security Force assigned to protect its students, faculty and university property. UCLA also has a professional and well-trained Police Force. The difference is this: the UCLA officers are permitted to carry assault weapons and other equipment to protect the UCLA population; the Security Force at USC is prohibited from having any type of assault weapon to counter an attack on campus. This difference is critical in an active shooter situation. 
Of course, the LAPD will respond to campus violence and will try and locate the building or section where there is trouble. But you must realize that the LAPD officers, while professional and well equipped with weapons to counter an active shooter, are not very familiar with the sprawling USC campus. Locating the hot spot situation takes valuable time. This is time that can save a life and stop an active shooter. Unlike the old days, active shooters have become more of a problem in our society; and hostage negotiations are not effective once the shooting begins. 
The City of Los Angeles and the Los Angeles City Attorney classify the well-trained and professional USC Security Personnel as a civilian population that is restricted from having any weapons necessary to counter an active shooter on campus. So that is the difference between the UCLA Police Force and the USC Security Force…even though they are both established to Protect and Serve their respective campus and students. 
I believe that the City of Los Angeles would be wise to modify the current ordinance and permit the USC Security Personnel to obtain the weapons necessary to better protect their students, faculty and campus from an active shooter. 
(Dennis P. Zine is a 33-year member of the Los Angeles Police Department and former Vice-Chairman of the Elected Los Angeles City Charter Reform Commission, a 12-year member of the Los Angeles City Council and a current LAPD Reserve Officer. He writes Just the Facts for CityWatch. You can contact him at [email protected].) Edited for CityWatch by Linda Abrams.