COMMENTARY - This could have been just another post-Thanksgiving, pre-Giving Tuesday rant about the chutzpah of the greedy class demanding waivers of vaccine and mask mandates for their sales clerks so they can sell more, more, more. 
Totally oblivious to the fact they are contributing to more, more, more spread of Covid to reduce those able to work, especially for the pittance they pay, and reduce the income of their purported customers. 
Instead this is a rant about the chutzpah of Glendale Water & Power (GWP) which, having been unanimously denied their Conditional Use Permit and the approval of their Final (and somewhat fallacious) EIR by the Glendale Planning Commission on October 6th, have now appealed those decisions to the Glendale City Council. 
Tomorrow night (November 30th), we get to revisit the GWP's application to construct and operate a 12-megawatt power generation facility at the Scholl Canyon Landfill which would severely impact the Glenoaks Canyon area, other areas of eastern Glendale and western Pasadena as well as parts of northeast Los Angeles, most notably Eagle Rock, during its construction and operation. 
This is of special concern to children in nearby schools, people using local parks for exercise especially during the pandemic and our seniors who are particularly susceptible to the toxins that have been and will be released. 
You might think it would be a slam-dunk for a 'NO!' vote but political decisions are rarely as straightforward as we might want them to be. 
In this case, GWP can hold the carrot of the income Glendale receives from surrounding communities (but not Los Angeles) to entice a reversal of a planning board presumably far more knowledgeable about the issues and danger. 
Putting a gas power system in a high fire-risk area on a known fault on a dump which is already leaching toxins into groundwater is not the wisest move and seems to be partially intended to justify extending yet again the life of the landfill (it was supposed to have been closed over 40 years ago) to recoup the capital cost of the project and allowing Glendale to benefit from the tip fees from individuals and other cities using the dump. 
During that October 6th meeting it was revealed that the proposed plant might only be able to function at the promised capacity for six to eight years thus turning this GWP project into another expensive boondoggle for Glendale residents. 
Another reason some Councilmembers claim as a reason they may disregard the Planning Commission's decision is that the dump naturally releases methane, a significant contributor to global warming so, in approving the Biogas Renewable Generation Project they would just be doing their part to save the planet. 
Not so fast!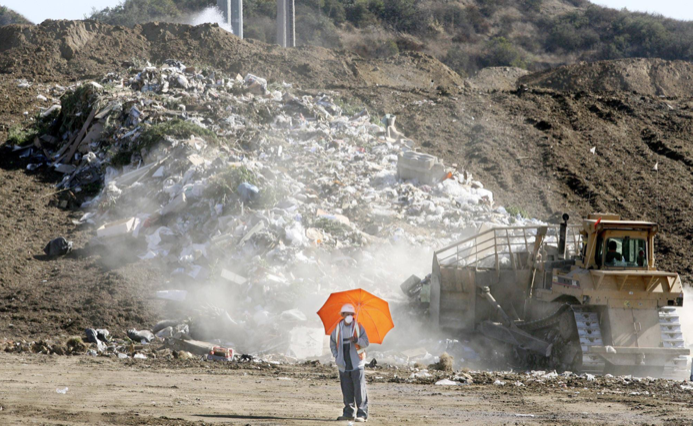 Yes, the existing content of the dump will continue to expel biogases for years but that is all the more reason for Glendale to clean up the Scholl Canyon Landfill rather than to expand it and make the situation worse.  
Especially when to so will end up creating more pollution and risk for neighboring communities, as well as increasing costs for Glendale taxpayers. 
So, reach out to all your Glendale friends (and nodding acquaintances and even enemies who would dislike this power play by their power company), and ask them to call (818) 548-4844, option 8, and leave a message with their Councilmembers' staff person to vote AGAINST the appeal, confirming support for the Glendale Planning Commission's unanimous and wise decision. 
If they can't get through, that may be good news or just that someone is messing with them. In that case, and even if they do leave a message, encourage them to e-mail all their Councilmembers at the addresses below. 
Paula Devine: [email protected]
Vrej Agajanian: [email protected]
Ara Najarian: [email protected]
Dan Brotman: [email protected]
Ardy Kassakhian: [email protected]  
Angelenos are welcome to call and e-mail but remember these are elected officials who are more likely to pay attention to those who pay taxes and vote. 
The meeting will be streamed. You can also view on youtube and you can call (818) 937-8100 to submit public comments during that agenda item. The agenda can be downloaded here.
(Liz Amsden is an activist from Northeast Los Angeles with opinions on much of what goes on in our lives. She has written extensively on the City's budget and services as well as her many other interests and passions. In her real life she works on budgets for film and television where fiction can rarely be as strange as the truth of living in today's world.)