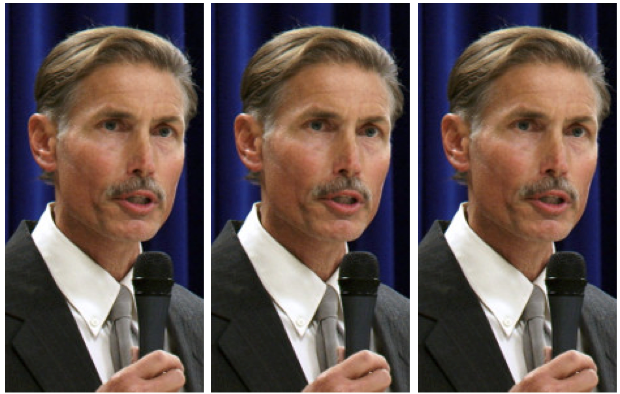 ELECTION WATCH--I first met Doug Haines about ten years ago when my wife and I and a group of neighbors got together to set up the East Hollywood Neighborhood Council. After establishing the by-laws and getting certified by the City, we held an election. Doug Haines ran for one of the seats against an affable guy from the neighborhood. Let's call him Steve. At the candidate forum before the election, Doug stood out for his intensity verging on obsession. I wasn't quite sure what to make of him. 
After the election, as the votes were being counted, my wife turned to me and said, "You know, I voted for that Doug Haines guy."  
"What?" I said. "What about Steve?" Steve lost by one vote.  
And so changed the trajectory of my life.  
Doug Haines brought to the East Hollywood Neighborhood Council a passion, commitment, and knowledge that I had never seen in anything I had ever done before. Doug researched every item on the agenda, reached out to the people affected, walked the streets handing out Notices, and brought his neighbors into the process.  
To describe Doug Haines to a person who has never met him is almost impossible without sounding a little over the top. If I were to say to you that the person in history who Doug reminds me of most is ... Gandhi, you would probably think I was off my rocker. But, if you know him, you might chuckle at the idea and then nod your head in agreement.  
Doug first got into local politics when he was working as an editor for his old college buddy Sam Raimi. I don't know much about editing, but I'm told he could have done quite well for himself. Then he found out the old Cinerama Dome was slated for demolition and he got to work. He saved the Cinerama Dome, then started looking around the neighborhood for other things to save.  
What he saw were his neighbors: mostly immigrants and low-income families who didn't know how to navigate the system and who felt intimidated by a coming wave of gentrification that threatened to push them out of their homes. Doug started going down to City Hall everyday. And he started cleaning up his neighborhood by picking up trash, painting over graffiti, getting to know the homeless people camped under the freeways and helping them get the services they needed. Doug's no pushover. If you want to smoke crack in the alley behind the elementary school, he's going to get LAPD involved. But, if you want help, Doug will find a way for you to get it.  
Everyone -- the gang members, the drug addicts, the cops, the developers, and the people who sit on the City Council -- respects Doug Haines. They may not agree with him, but they respect him. And they probably also like him a little bit.  
One story from just last week illustrates my point. I called Doug to ask how the campaign was going. He was busy, he said, down at City Hall everyday, working on a dozen things affecting his neighborhood. And still getting up everyday at 4 a.m. to pick up trash and paint over graffiti. "Yesterday," he told me, "I saw my 86-year-old neighbor out on the streets in his pajamas." Doug asked the man what was happening, but he wasn't very coherent. So Doug found out. Turns out the man was evicted from his long-time apartment, given $19,000 in relocation fees, and set off on his own. That was 30 days ago, and the man's been living in a hotel ever since. He's about to run out of money.  
Doug lives in a small rent-controlled apartment himself. He doesn't have a car and usually pays his rent doing jobs for people like painting or rehabbing old houses. Doug opened his home to his 86-year-old neighbor until he can find him a more permanent place to live. And Doug will find a place for this man. He won't rest until he does.  
Doug Haines. Google him and you're bound to find some bit of slander put out by some shill for the developers Doug has fought so successfully against on behalf of his neighborhood and his neighbors. They'll say he's in it for the money. But there is no money. I know. I've been working with him for ten years. And even the people he's fought against so hard -- if they really know Doug -- will say the same. Every single thing Doug Haines has goes back into the neighborhood.  
Many of us have not recovered from the presidential election. The overwhelming theme that has arisen from this moment in history is that elections matter. And they matter starting right now. Turnout in local elections in Los Angeles usually muddles in around 8%. Eight percent! Every crisis facing this City has grown out of the corruption fueled by this virulent apathy. Don't let that happen. The revolution starts now, on March 7th!  
This election has aroused a lot of passion – which I hope translates into voter turnout. The hot issue, obviously, is Measure S. Whichever way you vote on that issue, please consider that it's the status quo that has brought us to the crisis we face today. I like Doug Haines – but any one of the candidates in CD 13 will be better than Mitch O'Farrell.
(David Bell is a writer, attorney, former president of the East Hollywood Neighborhood Council and writes for CityWatch.)
-cw