RECALL VOTE - California Latinos represent approximately 30% of all registered voters in California.  African Americans represent 9%.
Many of these families live as tenants in dire circumstances.
They fear being evicted; they fear not having access to California rent assistance programs. But, when these communities get involved, the balance of power could shift, which is what Governor Newsom is counting on as he fights to keep his job. 
Starting September 6, ACCE Institute is launching a 'Let's Go Out & Vote' campaign across California's key radio markets targeting Latinos and African Americans to help educate and motivate voter turnout in the California Recall Election on Tuesday, September 14. 
"California has benefited tremendously from the contributions of the Latino community," says Christina Livingston, Executive Director of ACCE Institute.  "From our farm workers to our health care providers, our teachers to our business owners and every profession between; When it comes to making decisions, like who will govern the state we call home, all of our voices count!  Vote for yourself, vote for your family, vote for your community. Whatever your motivation, Vote by Sept 14." 
A statewide network of radio stations and syndicated programs has been created, including Los Angeles, San Francisco, Fresno, Riverside, San Bernardino, and San Jose, along with other markets covered by Radio Lazer, Northern California Radio Group: Anamex Radio, the Alex Lucas network morning show, and in Southern California La Ranchera 96.7, Power 106 FM and CALI/KLLI 93.9 FM.
UNO Productions, the Production and Marketing company headed by Luis Medina, is executing the campaign with the support of many Latino celebrities who are providing testimonials urging the community to go out and vote. There are comments from:   
Hernan de Beky is a very successful Commercial Voice Actor who is heard daily on Commercials, Promos and Movie Trailers. He over 500 film titles to his credit.  He is the Live voice at the Latin Grammy Awards telecast. 
Delia Farizath is a Mexican born actress, model, musician and successful businesswoman. 
Sergio Tinoco is a very recognized Mexican community leader in SoCal. 
Araceli Iglesias is a highly respected, popular Mexican influencer who presents at workshops and conferences. 
Martin Ortiz is a Central American community leader who was born in Honduras. 
Sergio Cardenas is an accomplished guitarist, musician. 
Melissa Martinez is a Colombian born Actress, TV Host and Journalist.
Also, to help support the "Let's Got Out and Vote" message across California, a custom song has been recorded by Sergio Cardenas & The Cordiales called "Salgamos a Votar" (Let's Go Out and Vote). 
This will be featured on key radio stations to augment the campaign, as well as through digital platforms: YouTube, Instagram, Facebook and Twitter.
Push Day
On September 13, the day before election day, ACCE Institute with the support of CHIRLA – The Coalition for Humane Immigrant Rights Los Angeles – will promote a 'Push Day – Get Out the Vote' on two legendary radio stations in Southern California.  
"You can't win California without reaching out to Latinos, so from the get-go there is an effort to connect with Latinos and Latino leaders to emphasize how important the recall was," says Angelica Salas, the head of CHIRLA Action Fund.  "We are doing everything in our power to defeat this recall."  
To that end, Los Angeles' super popular Hispanic (bilingual) station: CALI / KLLI 93.9FM and legendary Hip-Hop station POWER 106FM, with a wide African American audience, will give one last push to motivate both communities to exercise their right to vote.
Two well-known commentators and independent political analysts from both communities, Mo' Kelly and Hernan Molina, will participate together over a 12-hour block to promote the "Go Out and Vote" campaign POWER 106 FM in English (7am – 1pm) and CALI 93.9 FM in Spanish & English (1pm to 7pm).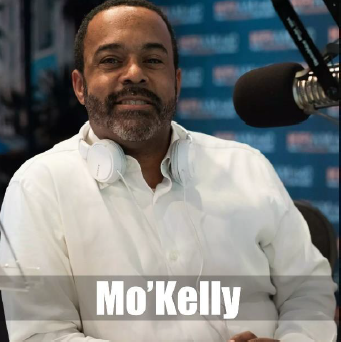 Mo' Kelly is a radio and television commentator specializing in politics and current affairs. Presently, he is heard weekends as host of the 3-time award-winning "The MO' Kelly Show" on the #1 news/talk station in America, KFI AM640 in Los Angeles and iHeartRadio. Additionally, he is a featured commentator regarding American affairs for BBC Radio internationally.  His daily radio commentary, "Mo'Kelly's 2-Minute Warning" is syndicated nationally via the Black Information Network and iHeartMedia.  You can frequently find him as a regular analyst for CNN, CNN International, HLN, FOX 11 Los Angeles, MSNBC and Spectrum News SoCal.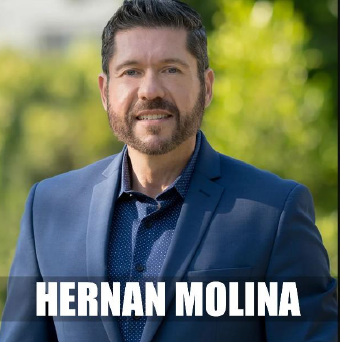 Hernan Molina is a political analyst and commentator based in Los Angeles, California with more than twenty years of experience in current affairs and politics. Currently, Hernán is the lead political analyst for Estrella TV's newscasts and the host of Dos Tipos Políticos-- a weekly podcast about current political affairs. In 2015, Hernán hosted "En La Lucha", a political affairs show on Estrella TV, a first for the Spanish-language network. Molina has collaborated with different local and national news media outlets, including Noticias Univision 34, Noticiero Telemundo 52, Noticias 62, Miami-based MegaTV, Noticias MundoFox and Noticias MundoFox 22 in Los Angeles. In addition, he has appeared multiple times on CNN en Español, CNN Latino, CNN Headline News, and in some of the most prominent public affairs shows of Southern California. 
About ACCE Institute: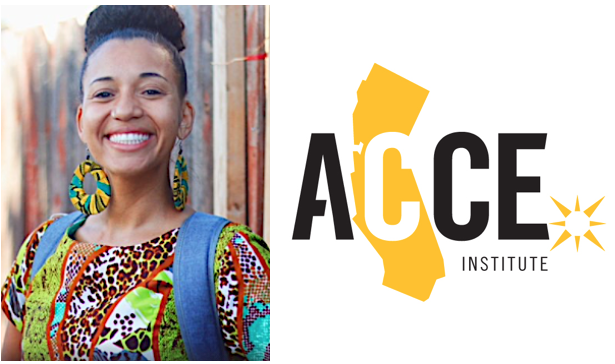 The Alliance of Californians for Community Empowerment (ACCE) Action is grassroots, member-led, statewide community organization working with more than 15,000 members across California. ACCE is dedicated to raising the voices of everyday Californians, neighborhood by neighborhood, to fight for the policies and programs we need to improve our communities and create a brighter future. 
Christina Livingston, Executive Director of ACCE and the ACCE Institute, began her organizing career in 2004 as a field organizer for Los Angeles ACORN. There she worked with community members in South LA, developing leaders and taking actions. In 2010 Christina, along with former ACORN staff and leaders started ACCE and later the ACCE Institute. She is currently the Executive Director for both organizations. Christina has worked to build national alliances and she is part of the board of directors of the Center for Popular Democracy (CPD). .
About CHIRLA: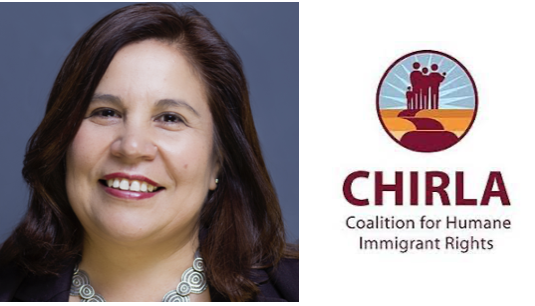 CHIRLA was founded in 1986 to advance the human and civil rights of immigrants and refugees. CHIRLA became a place for organizations and people who support human rights to work together for policies that advance justice and full inclusion for all immigrants. 
Angelica Salas, Executive Director of CHIRLA, has transformed CHIRLA into a mass membership immigrant-led organization that empowers immigrants and their families to win local, state, and national policies that advance their human, civil, and labor rights.  She has grown CHIRLA into one of the nation's largest and most effective immigrant rights organizations that organize, advocates, educates, and provides legal services to all immigrants. She has spearheaded ambitious statewide and national campaigns to expand immigrant rights. She has helped found organizations and coalitions to advocate for immigrant workers, youth, and families   
About UNO Productions: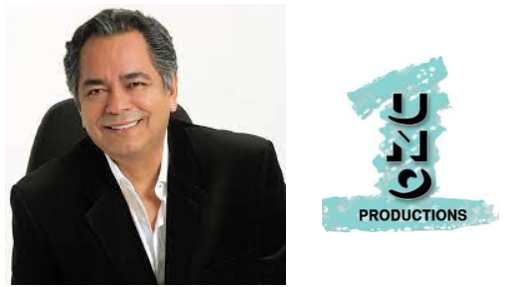 Under the leadership of Luis Medina, UNO Productions Inc has worked with the biggest names in entertainment, media, non-profit, as well as Fortune 500 corporations. Since 1986, UNO Productions has produced live events, television programs, and marketing and promotional programs for the Hispanic market in the U.S. and internationally in Latin America, Europe and Asia. 
(Content for this story was supplied by ACCE Institute, CHIRLA, UNO Productions and researched and written by Jim Hampton.)
 Twitter: @CalOrganize - FB: Facebook.com/CalOrganize - Instagram: @acce_action