RANTZ & RAVEZ-Time after time, I've heard comments from so-called experts -- including members of the media, commissioners, elected officials and judges -- as they criticize the actions of dedicated, professional police officers who must deal with uncooperative or hostile suspects and motorists they need to question while performing their duty to Protect and Serve the public.
Police personnel are usually called out for using any type of physical force against uncooperative individuals who refuse to comply with lawful directions.  
I will illustrate a recent case that hit the news: The situation involved 18-year-old Bethany Nava who was a passenger on the Red Line train that runs from North Hollywood to Union Station. Nava was sitting on the train and had her feet on a seat. There are repeated recorded messages on the train reminding passengers not to drink or place feet on a seat while riding the train. 
A uniformed LAPD Sergeant, who was without a partner, approached Nava and directed her to remove her feet. She refused to cooperate and became hostile toward the officer. The Sergeant began to physically remove Nava from her seat and she resisted. Then out came the cameras as other passengers began to record the event. While Nava was being removed from the train against her will, she resisted and minimal force was used to take her off the train for questioning. 
Additional police personnel were requested, and a crowd began to form, criticizing the actions of the Sergeant. One 22-year-old spectator named Selina Lechuga, who was also on the train, objected to the Sergeant's actions and ultimately spit at the officer. Both Nava and Lechuga were taken into custody.        
Of note, the LAPD was awarded the contract to police public transit operations within the City of Los Angeles a year before. This was after the Los Angeles County Sheriff lost that contract for a variety of reasons, including lack of enforcement on the transit lines. I have personal knowledge of the Sheriff Department's failure to enforce relevant transit laws because I utilize the Orange and Red Lines when I travel from the San Fernando Valley to downtown Los Angeles. 
The conclusion of this case was as follows: Defendant Bethany Nave was found NOT guilty of the charges against her by a judge in the Superior Court. This judge – who needs to take a few rides on transit along with some officers -- stated that the Sergeant should have DE-ESCALATED the situation. That's right…blame the Sergeant for doing his job while the uncooperative 18-year-old Bethany Nava goes free. We all know what comes next. There will be a lawsuit against the City of Los Angeles by Bethany Nava for the actions of this LAPD Sergeant. 
There are laws that require you to cooperate with an officer performing his or her duty, but those laws didn't seem to mean anything in this case.    
Crime Stat Update 
As Chief of Police Charlie Beck retires, he leaves Los Angeles residents in good hands as far as the crime stats are concerned. 
As of May 26, there were 10,035 sworn police officers deployed to police 4,007,905 Los Angeles residents. 
Crime Stats reveal: 
Violent Crime        2017 vs 2018 to date -- Down -3.2% 
Property Crime     2017 vs 2018 to date -- Down -4.1% 
Arrests                 2017 vs 2018 to date -- Down -2.3%         
Shooting Victims   2017 vs 2018 to date -- Down -24.5%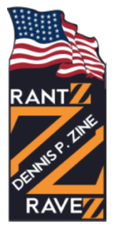 \(Dennis P. Zine is a former and retired LAPD Supervisor, former and retired 12-year Los Angeles City Councilman and current General Manager at Bell Canyon in Ventura County.) Edited for CityWatch by Linda Abrams.