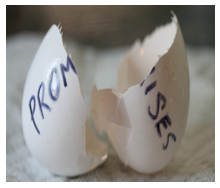 LA WATCHDOG-We are entering the Silly Season of LA politics as the candidates for the open City Council seats are promising paved streets, level sidewalks, pension reform, a more efficient work force, restored services, development that is respectful of our neighborhoods, less traffic congestion, lower parking fines, affordable housing, housing for the homeless, a revitalized Los Angeles River, and the phase out of the gross receipts business tax, all without raising our taxes. 
These campaign pledges are nothing but hot air unless the City is able to fund its existing operations and these ambitious programs.  
However, this gives us the opportunity to ask the candidates a series of very simple questions about how they propose to eliminate the City's projected budget deficits and its $25 to $30 billion mountain of unfunded pension liabilities, deferred maintenance, and existing long term debt. 
For openers, how do you intend to eliminate next year's projected budget deficit of $165 million and the $425 million cumulative deficit over the next three years? 
The City Administrative Officer is projecting a budget surplus of $24 million for the 2018-19 fiscal year.  It assumes that there will be no raises or cost of living adjustments for City employees and that civilian workers will contribute 10% towards the cost of the City sponsored health plan.  Do you support these assumptions? 
Do you support the unanimous recommendation of the LA 2020 Commission to establish an Office of Transparency and Accountability to oversee the City's finances? 
How do you propose to pay for the repair and maintenance of our streets and sidewalks? 
Do you support the LA 2020 Commission's proposal to form a Committee on Retirement Security that will report its recommendations on how to "achieve equilibrium on retirement costs by 2020" within 120 days? 
Do you support the City's creation of the new tier of pension benefits for new civilian employees even though the Employee Relations Board questioned its legality?  
What are your plans for pension reform?  
Do you believe that the City's pension plans should be fully funded within 20 years?  
Do you support the proposal that would allow the City to amend future benefits for existing workers as was supported by San Jose Mayor Chuck Reed? 
Do you support the recent lowering of the investment rate assumption by the City's two pension plans to 7½% even though it increased the City's annual required contribution?  
Under what conditions would you support the lowering of the investment rate assumption to 6½%, a benchmark recommended by Warren Buffett of Berkshire Hathaway fame and fortune? 
How do you propose to finance the Mayor Garcetti's plans for the Los Angeles River, Great Streets, and Sustainability? 
Mayor Garcetti pledged to phase out the $470 million gross receipts business tax? How would you replace the lost revenue? 
Do you support the "benchmarking" of City services to determine their effectiveness and efficiency?  And under what conditions would you support the contracting out of City services?  
Do you support transparent labor negotiations where all proposals and offers must be disclosed within 24 hours and that any proposed agreement be reviewed and analyzed by an independent third party prior to being approved by the City Council? 
Under what conditions would you support a half cent increase in our sales tax to fund the restoration of City services? 
Finally, do you support placing a measure on the ballot where voters would have the opportunity to accept or reject an amendment to reform our charter that would require the City to develop and adhere to a long term financial plan, pass two year balanced budgets based on Generally Accepted Accounting Principles, and, over the next twenty years, fully fund the City's two pension plans and repair and maintain our streets, sidewalks, and the rest of our infrastructure? 
We deserve detailed written answers to all of these basic questions on how the candidates propose to eliminate the sea of red ink and reduce the $25 to $30 billion of liabilities that the current City Council is dumping on the next generation of Angelenos because of its inaction and its unwillingness to make tough decisions.  
Come to think of it, we should demand that Mayor Eric Garcetti, Council President Herb Wesson, Budget and Finance Chair Paul Krekorian, and all of the other members of the "kick the can down the road" City Council provide us with written answers to these questions. 
After all, it is not only our money they are squandering, but the future of our children and grandchildren. 
(Jack Humphreville writes LA Watchdog for CityWatch. He is the President of the DWP Advocacy Committee, The Ratepayer Advocate for the Greater Wilshire Neighborhood Council, and a Neighborhood Council Budget Advocate. Humphreville is the publisher of the Recycler Classifieds -- www.recycler.com. He can be reached at:  lajack@gmail.com.) 
-cw
CityWatch
Vol 13 Issue 2
Repub: Jan 6, 2015