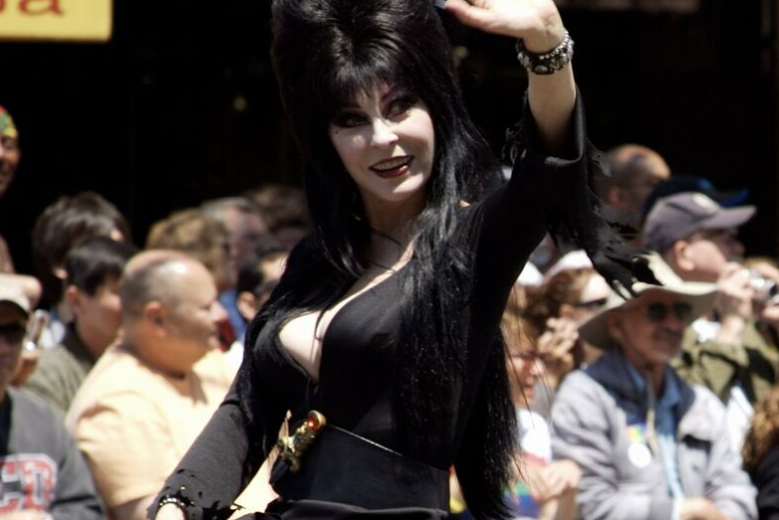 SAY WHAT? - Cassandra Peterson, who has played the character Elvira Mistress of the Dark since the early 1980s, came out in her new memoir, released yesterday, discussing her 19-year relationship with a woman.
"Often, when I was doing my preworkout warm-up on the treadmill, I couldn't help noticing one particular trainer — tan, tattooed, and muscular — stalking across the gym floor, knit cap pulled so low over his long brown hair that it nearly covered his eyes," Peterson wrote in Yours Cruelly, Elvira. "Dark and brooding, he gave off such intense energy that when he crossed the enormous gym floor, the waters parted and people stopped in their tracks to stare."
Then she ran into the trainer in the women's restroom and learned that she was in fact a "beautiful, androgynous creature" named Teresa "T" Wierson.
Peterson and Wierson became close friends while she was still married to Mark Pierson. When her 25-year marriage to him ended in 2003, she grew closer to Wierson.
And then Wierson needed a place to stay.