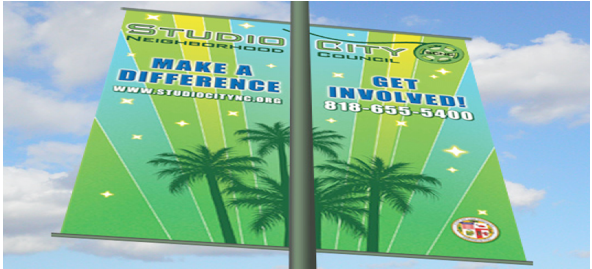 NEIGHBORHOOD POLITICS--An email sent this morning to all registered candidates running for the upcoming Studio City Neighborhood Council revealed that Empower LA Elections Committee head Jay Handal had emailed registered voters' confidential information to the existing SCNC board and council members. The email contained registered voters' private email, passwords and sensitive documents such as driver's license, passports, 1099's, property and tax documents. 
The email leak was sent out Wednesday from Studio City Neighborhood Council incumbent Lisa Sarkin notifying members that there had been "a violation of privacy rights," asking them to immediately delete the documents. "We must not participate in this breach of security". 
"It is concerning that the current reigning council would have access to all the online voters' private information and passwords. They could have gone in at any time and changed their vote. This is why I and other concerned community stakeholders are running for this year's council. We have witnessed and protested the corrupt actions of Lisa Sarkin and the existing SCNC committee, and want to be a transparent, fair and just voice for our community, not big developers and special interest groups."  said Patrice Berlin running for the board position for the 2016 SCNC.  
Eric Preven, another candidate running for office says, "This is a serious breach of trust, verging on Electoral Fraud. We are demanding that the city investigate this matter and suspend the election until all of this is out in the open and rectified. Voters have a right to know that their private information and voting rights were compromised. Voters who have been notified of the breach are greatly concerned and are demanding that the City Attorney, election authorities and the Mayor's office get involved." 
In a second e-mail following the release of confidential voter information, Mr. Handal wrote: "The Studio City Neighborhood Council elections are documentation, they are online, and there are 7 ballots with voters able to qualify for up to 5 ballots. This scenario is unique to SCNC and the difficulties that voters are experiencing are specific to SCNC." 
Richard Welsh SCNC candidate for Homeowners seat says "After all I have seen and read on this topic, I can only conclude that the system for voter qualification as established by the SCNC is fatally flawed. 
The fact that confidential evidence is required to prove voter eligibility inherently creates a situation where an election under this system cannot be fairly and transparently administered. 
It is my strong feeling that the election should be postponed indefinitely until which time an emergency task force can be convened to reestablish the parameters of the process using a more conventional and inclusive model as should be readily available in the form of other Neighborhood Council procedures." 
For more information on Studio City Neighborhood Empowerment go to www.ourstudiocity.org. 
If you have registered for on-line voting and have concerns over privacy and/or election transparency issues write to: [email protected], [email protected], [email protected]
(This report was provided by Eric Preven, Patrice Berlin and Richard Welsh, all candidates in this year's Studio City Neighborhood Council election.)
-cw