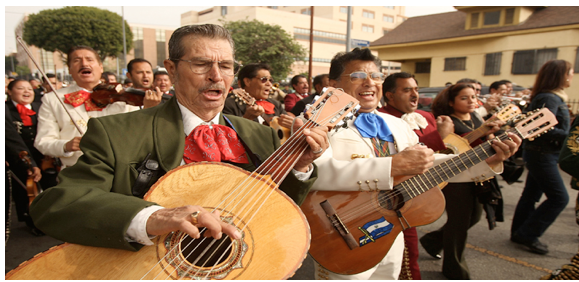 LATINO PERSPECTIVE-Boyle Heights is the center of gravity for Latinos in Los Angeles but gentrification may be a problem. Like most of Los Angeles, Boyle Heights has long been a gateway community for people from all over the world; it once was the most ethnically diverse neighborhood in LA, according to a very interesting article by Scott Garner. 
Garner says that Mexican Americans have made their homes in this neighborhood since the 1800s, and the early 20th Century saw African Americans, Japanese, Russians, Poles, Serbs, Italians and Jews from Eastern Europe also settle on or at the foot of the bluffs on the LA River's east bank. 
What brought them there was the lack of racially restrictive covenants that dictated who could live where in much of the city of Los Angeles. Even the neighborhood cemetery was open to burials of almost all, though Chinese Americans were shamefully relegated to its potter's field. This openness helped Boyle Heights rapidly develop, especially from 1900 to 1930, as streetcars and the river's viaducts knitted the once-isolated neighborhood into the city. 
Boyle Heights in the years after became an important center of Chicano culture, a historical moment still preserved by the neighborhood's many murals. Today it remains a center of gravity for Latinos in Los Angeles.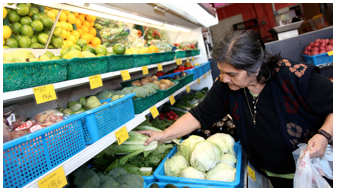 Residents of Boyle Heights are concerned about the possibility of widespread gentrification, which has led to some friction as the market has heated up. 
Tracy Do, a realtor at Compass, told Garner that she's increasingly bringing clients to the neighborhood as an alternative to areas such as Eagle Rock, Highland Park and Glassell Park. She listed a three-bedroom Boyle Heights single-family residence this month and received more than twenty offers in less than a week.  
"It's certainly an up-and-coming neighborhood," Do said, "and it's rising quickly in terms of desirability due to its distance from downtown LA and the Arts District specifically." 
In a seller's market, buyers who are finding themselves priced out of Northeast LA are "turning to Boyle Heights for the next best thing." And she noted that buyers who can afford only a condo in another neighborhood can get a single-family residence in Boyle Heights. 
In March, the median price for single-family homes in the 90023 ZIP code was $225,000, based on two sales, according to CoreLogic. In the 90033 ZIP, based on two sales, the median price was $233,000, and in 90063, the median price was $380,000, based on thirteen sales. 
Los Angeles is becoming slowly but surely a really expensive city to live in. We have to make sure that everyone who has a full time job in Los Angeles can afford to live here. This problem is not going to be solved just by creating more affordable housing. Shane Phillips, an urban planner in LA, argues that low vacancy rates is the real problem causing the lack of affordable housing, not high-rises. It's a problem that won't be solved by trying to prevent change. That's the path San Francisco chose and now a shabby one-bed-room apartment there rents for $3,000 a month. 
I couldn't agree more with Shane Phillips when he says that to solve this problem we are going to need a more humanistic approach to housing policy. We need to realize that when we reject adding more housing to our neighborhoods, we turn away real people who want to make a better life for themselves and contribute to our region's success.
(Fred Mariscal came to Los Angeles from Mexico City in 1992 to study at the University of Southern California and has been in LA ever since. He is a community leader who serves as Vice Chair of the Los Angeles Neighborhood Council Coalition and sits on the board of the Greater Wilshire Neighborhood Council representing Larchmont Village. He was a candidate for Los Angeles City Council in District 4. Fred writes Latino Perspective for CityWatch and can be reached at: [email protected]) Edited for CityWatch by Linda Abrams.