ELECTION POLITICS--With thousands of residents of Porter Ranch still suffering serious health effects from the devastating Aliso Canyon gas leak of 2016, it would seem tone-deaf for any Democratic candidate in L.A. County to accept campaign donations from oil and gas corporations. 
Yet Herb Wesson seems not to care. The LA City Council president is trying to slide into one of 5 County Supervisor seats, representing District 2. The district stretches from a slice of Silver Lake along the 101 Freeway all the way to South LA, Watts and Inglewood, and the neighborhoods along the 110 Freeway corridor south of Downtown to Long Beach. Wesson's campaign has collected donations from 17 major oil and gas companies in the first six months of 2019, some which operate oil drilling sites in District 2. New disclosure reports due out later this month are likely to show even more. One donor to Wesson is The Thermo Company, one of the parties deem responsible for the Porter Ranch leak.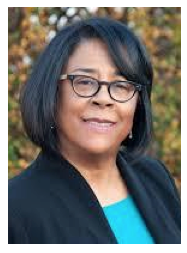 In the wake of the Aliso gas leak, which forced thousands to evacuate their homes in the San Fernando Valley, oil and gas development has been under greater scrutiny throughout Southern California. After the leak, a colleague of Wesson on the City Council, Mike Bonin, asserted, "The oil and gas industry simply has no place in the future of Los Angeles. The industry simply isn't safe."  
Letting oil money grease the gears of campaigns has consequences, says one formidable opponent of Wesson. "It is impossible to ignore the high instances of asthma and other respiratory diseases in the 2nd District," says Democrat contender Jan Perry (photo left). "And with the existential threat of climate change looming over us, it's unconscionable for any Democratic candidate to take money from big oil." [See Wesson's oil and gas industry contributors below.] 
Perry is a veteran local public servant with a hard-earned reputation for independence. Black, Jewish, and a progressive who earned high marks from both advocates of small business and respect for and responses to the homeless, she served three terms on LA City Council. From 2013 to 2018, she headed up the Economic and Workforce Development Department under L.A. mayor Eric Garcetti. 
Perry's campaign is so far the only one that doesn't accept money from oil and gas companies, nor from any large corporations. Much of her support comes from progressive groups and individual donors.  In November, after hearing from all the candidates, members of the East Area Progressive Democrats (EAPD) cast 74 percent of their ballots for Jan Perry. EAPD is the largest Democratic club in L.A. and in Southern California.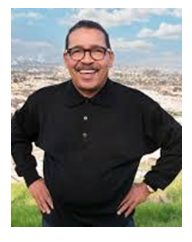 Also running for Supervisor in District 2 is state Senator Holly Mitchell, another Democrat with strong support. Her funding comes from a similar base of individual donors and includes large donations from businesses, such as Boeing, GM and Anheuser Busch. Early this month, Mitchell and Perry contested the endorsement vote of Herb Wesson by the LA County Democratic Party, alleging irregularities and possible cheating by Wesson (photo right) supporters. After reviewing sign-in sheets and questionable records from the December vote, the LA Times concluded: "While not proof of malfeasance, the documents have raised enough questions to cast doubt on the endorsement." Still, county party officials upheld Wesson's endorsement. 
Some consumer advocates and political watchdogs worry that the endorsement could open a pipeline for oil money, some intended to support the election of Wesson (see chart below**), to be routed through the Democratic Party. In July 2019, a Democrat seeking an LA City Council seat in a special election in District 12, where the Aliso Canyon gas leak occurred, faced unfounded allegations of benefiting from oil and gas money because of gas company donations to the county party, which was independently promoting her. It turns out the county party had accepted, and then sent back, donations from a gas company associated with an earlier event. 
LA County is home to hundreds of active oil wells in very close proximity to homes, schools and parks. Many of them are in District 2. One in three Angelenos live within 1,320 feet of an oil or gas well, according to the Natural Resources Defense Council. And the majority of those residents are low-income people of color and immigrants. 
Even residing at 2,500 feet from an active drilling site can be dangerous, notes the local activist group Stand Together Against Neighborhood Drilling. "Over time, people are at increased risk for respiratory, neurological and reproductive health effects as well as for cancer." 
As Supervisor, Jan Perry wants to shut down the drilling sites in District 2 and turn them into parks, open space and urban wetlands. Why should voters believe her? Because she did it before. During her council tenure, Perry led the conversion of a defunct bus yard into a wetland and wildlife site that thrives today. Council members, including Wesson, voted to name the reserve in her honor. 
"We should be moving away from the fossil fuel industry and toward renewable energy," says Eric Hacopian, a campaign consultant to Jan Perry. "Angelenos cannot afford a County Supervisor brought to us with oil and gas industry money."  
(Mary A. Fischer is a journalist and Eastside activist.)
-cw
** Herb Wesson's Oil and Gas Contributions. January - June 2019
California Independent Petroleum Assoc PAC -- $1,500 on 5/28/19
Todd Stevens, Energy Executive, California Resources Corporation -- $1,500 on 5/17/19

E&B Natural Resources Management Corp. -- $1,500 on 12/27/18

Steve Layton, President of E&B Natural Resources (of Long Beach) -- $1,462.60 (non-monetary) on 5/25/19

Lou Zylstra, General Manager California Basin, E&B Natural Resources -- $1,186.95 (non-monetary) on 5/25/19

Energy Project Solutions LLC (of Bakersfield) -- $1,500 on 5/25/19 -- pipeline etc company (http://www.energyprojectllc.com/)

Excalibur Well Services Corp (of Bakersfield) -- $1,500 on 5/24/19

Grade 6 Oil (of Santa Monica) -- $1,500 on 5/25/19

Matrix Oil Corporation (of El Habra) -- $1,500 on 5/25/19

Oil Operators Inc. (of Signal Hill) -- $1,500 on 5/25/19

Pacific Coast Energy Company LP -- $1,500 on 5/21/19

Signal Hill Petroleum Inc. -- $1,500 on 12/19/18

Debra Russell, VP of Signal Hill Petroleum, Inc. -- $1,500 (non-monetary) on 5/25/19

David Slater, COO of Signal Hill Petroleum, Inc. -- $1,500 on 5/25/19

Synergy Oil & Gas, LLC -- $1,500 on 5/25/19

Valero Services -- $1,500 on 12/20/18

The Termo Company -- $1,500 on 5/21/19

https://efs.lacounty.gov/public_rpt_sa.cfm?doc_id=2581&city=la
https://efs.lacounty.gov/public_rpt_sa.cfm?doc_id=2546&city=la
https://efs.lacounty.gov/public_rpt_sc.cfm?doc_id=2581&city=la