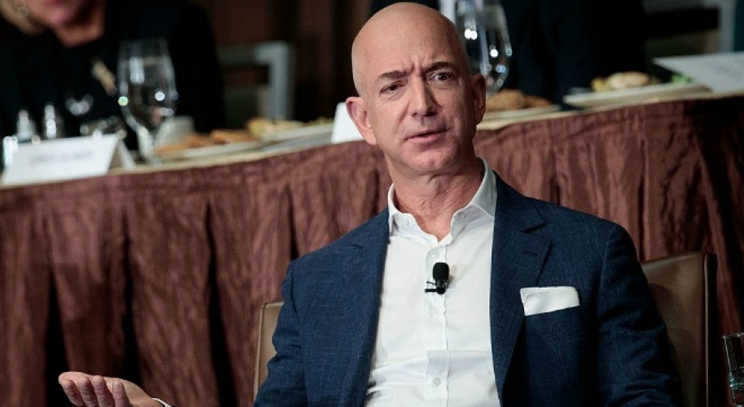 MEDIA WATCH--The most dramatic change in American capitalism over the last half century has been the emergence of corporate behemoths like Amazon and the simultaneous shrinkage of organized labor. The resulting imbalance has spawned near-record inequalities of income and wealth, corruption of democracy by big money, and the abandonment of the working class. (Photo above: Jeff Bezos, chairman and founder of Amazon.com and owner of the Washington Post, addresses the Economic Club of New York, at the Sheraton New York Times Square Hotel, October 27, 2016 in New York City. (Photo: Drew Angerer/Getty Images)
All this is coming to a head in several ways.
Next week, Amazon faces a union vote at its warehouse in Bessemer, Alabama. If successful, it would be Amazon's first U.S.-based union in its nearly 27-year history.