IMPORTANT READS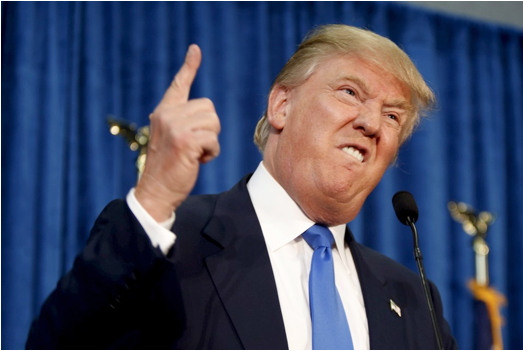 Late Thursday night, National Review, the storied conservative magazine founded by William F. Buckley, published an issue denouncing Donald Tr ump.
"Trump is a philosophically unmoored political opportunist who would trash the broad conservative ideological consensus within the GOP in favor of a free-floating populism with strong-man overtones," the editors wrote. "Donald Trump is a menace to American conservatism who would take the work of generations and trample it underfoot in behalf of a populism as heedless and crude as the Donald himself."
Dana Milbank writes about political theater in the nation's capital. He joined the Post as a political reporter in 2000. View Archive
The Republican National Committee reacted swiftly — immediately revoking the permission it had given National Review to host a Republican presidential debate next month. "Tonight, a top official with the RNC called me to say that National Review was being disinvited," the magazine's publisher wrote online. "The reason: Our 'Against Trump' editorial."
That soft flapping sound you hear is the Grand Old Party waving the flag of surrender to Trump. Party elites — what's left of the now-derided "establishment" — are acquiescing to the once inconceivable: that a xenophobic and bigoted showman is now the face of the Republican Party and of American conservatism. (Read the rest.) 
-cw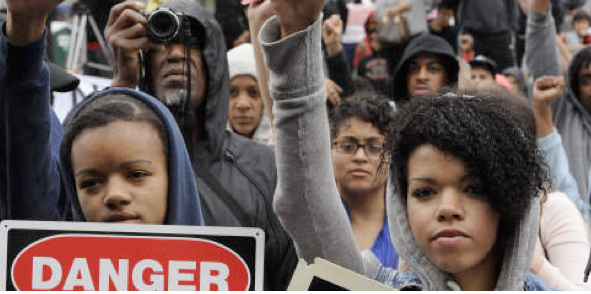 GUEST WORDS-Sitting in my psychology class at the University of California Berkeley, I felt my hands clam up and my body tense as my professor initiated a conversation about the White Student Unions that have recently popped up on Facebook over the past few months. 
Many of these WSUs are in fact fictitious groups designed to troll human rights campaigns, most notably, Black Lives Matter. Still, my professor felt that a conversation about what a White Student Union could mean in the context of race and academia would be helpful for our class.
As one of the few African-American students in the room, I felt a weight that many People of Color can relate to. It is a heaviness comprised of both dread and a deep understanding that within these types of discussion, students of color have to explain and validate our lived experiences to classmates with whom we feel a deep cultural dissonance.
It is important to note that the class in which I sat was quite literally about how racism is scientifically proven to have profound negative psychological and physiological effects on marginalized groups. And yet, with this knowledge readily accessible to them, White students in my class ceaselessly supplied reason after reason for why they felt unsafe on the UC Berkeley campus.
This lack of safety, in turn, was the reason White students in my class said they needed a space wherein they could organize. Inexplicably, my professor, a pioneer of race-based psychological research, propelled a discussion that sympathized with the needs of White students, while foregoing his responsibility to acknowledge that he had created an unsafe space for students of color.
If we look at the historical context of why African-Americans need to organize, of why Black students need a safe space, the evidence is endless.
Having heard enough, I stood up to address the 300-student lecture, "Whiteness organizes for the benefits of Whiteness," I said. I then named the FHA, the KKK, even amusement park franchises such as Disneyland and Knotts Berry Farm as examples of systems that were/are predicated upon maintaining and protecting the normalization of White-centered organizing and representation.
"If we look at the historical context of why African-Americans need to organize, of why Black students need a safe space, the evidence is endless. From redlining, to police brutality, to the Tuskegee airman, injustice against Black bodies is endless. Within a classroom of higher education you all fail to see the truth that has been set before you in countless lectures by our professor, and for that, I am deeply saddened."
I then walked out of my lecture, with 300 sets of eyes on me to the sound of my heartbeat pounding through my chest, and just slightly excited because the Scandal season finale was coming on that day.
As a student who tirelessly and rightfully earned her way into UC Berkeley, I refuse to allow classrooms to feel unsafe for me or any other students of color. What I truly love about this moment in my life was my professor's response. He contacted me after class, and he and I were able to go get coffee after the lecture. I appreciate how he was completely open to a discussion as to why the trajectory of that conversation was inappropriate, inadvertently oppressive, and incredibly unsafe for all people of color in the room.
I am humbled that I was able to discuss what I felt was a moment of injustice and to divulge those feelings in a healthy and productive manner. Many students of color who experience micro-aggressions in the classroom generally do not have such opportunities. I was also contacted by myriad of other students after the lecture who found my statement affirming and encouraging.
That moment in time has lead me into many fulfilling projects such as creating and facilitating race-based social justice programming for undergraduates. I created this programming in order to help students and professors alike effectively enter into conversations about social justice that are both affirming to people of color and open to teaching dominant group members how to develop in their knowledge of racial marginalization.
I am blessed that this negative moment in my life was able to become a place of empowerment for me. I am honored that I was able to voice my discontent and challenge the injustice in the room.
I write this to all students of color who may feel disheartened in their classrooms. You are not alone. I stand with you on this journey to claim your humanity and the validity of your experiences in places of learning that may devalue your worth.
(Ciarra Jones is a senior at UC Berkeley, a McNair Scholar, and an Honors Thesis Candidate. This piece originally appeared in the Huffington Post.) Edited for CityWatch by Linda Abrams.

-cw
CityWatch
Vol 14 Issue 7
Pub: Jan 22, 2016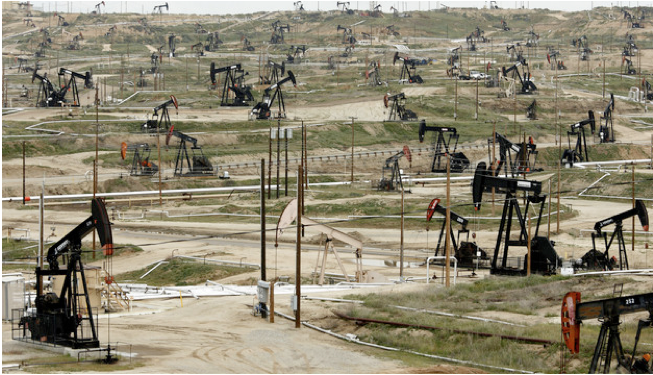 TOO LITTLE TOO LATE-Gray Davis never saw it coming. He didn't realize until it was too late that the public would blame him for his ineffective action against deregulated electricity pirates like Enron that hijacked the state. That's why Davis never took the advice of consumer advocates to use his power of eminent domain and seize sabotaged power plants during the phony electricity crisis to turn the power back on.   
Does Jerry Brown see that the stink from the growing natural gas leak in Aliso Canyon and other utility scandals could also be the cloud that tarnishes his legacy after four terms of having voters' favor?  
It's a volatile situation for Brown when you look at the evidence of his Administration's environmental failure in the three of the state's most populous regions: LA's Leak, San Diego's ratepayer scandal over the closing of the San Onofre Nuclear power plant, and the 2010 San Bruno gas explosion. 
Exhibit A: Porter Ranch and Aliso Canyon 
The Leak roiling the LA area is now California's single largest source of planet-warming pollution and it was no isolated accident. 
It was the result of too little regulatory oversight of Southern California Gas and other oil and gas excavators. That falls squarely on Brown, whose administration is responsible for well safety. 
Brown's antipathy to regulation of all kinds, including health and safety, is well known. The public first started paying attention in February of 2015 when it learned that Brown's oil and gas regulator turned a blind eye to frackers' injecting toxic wastewater into federally protected drinking water aquifers in Kern Country.   
The contamination, like The Leak, was a direct result of a Brown Administration culture of penalizing regulators who crack down on health safety in the oil and gas industry. 
In 2011, Brown fired two top regulators who raised grave concerns about the oil and gas industry's underground injection activities, and the state has known for years that aging natural gas infrastructure was a disaster waiting to happen. But the governor's administration failed even to require safety plans and other measures that would have helped prevent this disaster. 
As the Associated Press reported: "California's top oil and gas regulators repeatedly warned Gov. Jerry Brown's senior aides in 2011 that the governor's orders to override key safeguards in granting oil industry permits would violate state and federal laws protecting the state's groundwater from contamination, one of the former officials has testified. 
"Brown fired the regulators on Nov. 3, 2011, one day after what the fired official says was a final order from the governor to bypass safety provisions of the federal Safe Drinking Water Act in granting permits to oil companies for oilfield injection wells. Brown later boasted publicly that the dismissals led to a speed-up of oilfield permitting." 
In 2012, Brown bragged to a Sacramento crowd: 
"The oil rigs are moving in Kern County. We want to use our resources … our sun and all the other sources of power. It's not going to be easy. There's going to be screw-ups. There's going to be bankruptcies. There'll be indictments, and there'll be deaths. But we're going to keep going." 
Brown has repeatedly shown this arrogant antipathy toward regulation, what he would call "red tape." But the right red tape can avoid the yellow hazard tape in places like Porter Ranch, where the resulting failure to inspect and upgrade pipes is a continuation of the same lax Brown Administration policies at the same agency -- the Department of Conservation's Division of Oil, Gas, and Geothermal Resources (DOGGR). 
The regulators fired in 2011, Derek Chernow, Acting Director at the Department of Conservation, and DOGGR supervisor Elena Miller, simply dared to repeatedly warn Brown that oil drilling would harm the state's groundwater, echoing a warning already issued by the EPA. The East Bay Express has the sordid details.  
More recently, Brown fired DOGGR supervisor Steve Bohlen on Dec. 8, 2015 when Brown was in Paris for global warming talks. The dismissal was probably not about "Mapgate," the recent scandal where Brown had DOGGR map his family ranch for oil and gas, as most presumed, but more about Porter Ranch. At least that's what was told to Capitol Watchdog.  Brown was apparently embarrassed that Southern California Gas's shoddy maintenance at the facility is to blame for the leak, and the fact that the amount of the potent greenhouse gas, methane, leaking into the atmosphere was equivalent to one quarter of the state's methane emissions from all sources.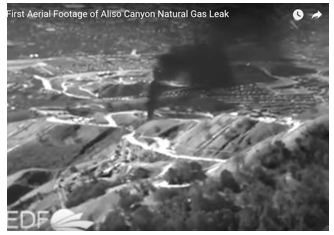 Despite So Cal Gas's recent prediction the leak would likely be closed by the end of February, the largest methane leak in California history has the potential to go on a lot longer, if the well-head blows out, and containment becomes infeasible, which is possible according to a recent LA Times report.  Such a development would clarify that The Leak is the most visible result of shoddy maintenance and lack of state oil industry oversight that has plagued Brown's administration. 
Lots of questions need to be raised about DOGGR oversight of the collapsed pipe. If it was out of use for a prolonged period, should the leaking well have been stuffed with cement and capped off?  If it was still active, why wasn't it maintained? (The latest theory is that the well was structurally flawed and over-utilized for unorthodox gas injections that pushed its safety limits right before The Leak.) In either case, the questions will be raised, if not by regulators who now have nowhere to hide, and then by trial lawyers circling Aliso Canyon to make it into the next Erin Brockovich movie. 
While DOGGR is responsible for well safety, the PUC is responsible for oversight of the utility in charge, Southern California Gas. Brown's stamp on this PUC has been so indelible that some allege he runs it out of the Governor's office. 
The PUC and Brown will soon face new questions about an expansion of natural gas storage capacity in Aliso Canyon that the PUC and Brown Administration have shepherded. The plan approved last summer, which includes a supersized compressor set to begin operation in the second half of 2016, was supposed to increase natural gas storage in Aliso by 50 percent by increasing the amount of pressure used to inject it.  It would feed new Southern California Edison natural gas fired generating plants authorized by the PUC. 
The PUC, under the guidance of Brown's hand-picked chief, Michael Picker, has approved this conscious strategy of rushing to increase the amount of natural gas stored in Aliso Canyon.  
The idea is to replace the loss of electricity from San Onofre after its closure with generating capacity in the LA basin through a combination of natural gas-fired electricity generation, battery storage, energy efficiency, and renewables to meet demand through 2021. Ironically, this will increase, not decrease, greenhouse gas emissions. (You can read here a recently completed PUC proceeding granting approval for natural gas expansion in Aliso for Southern California Gas to add storage and for Southern California Edison to add generating capacity.) 
The problem with the project is that by increasing pressure in the natural gas reservoir that feeds many unclosed, unmaintained pipes, the higher pressure could break down more wells. Adding pressure to the reserve is unsafe unless every pipe is retrofitted first. Otherwise the pressure in the reserve could pop another pipe. 
Now that The Leak has put the dangers of the compressed natural gas reserve on the map, residents will probably chain themselves to the gates of the new project rather than let it go forward. The PUC, knowing its historical indifference to communities opposing its plans, is likely to go forward even if it means calling out the state's National Guard to maintain order. The standoff could have all the makings of a Brown Legacy buster.    
The natural gas expansion will turn the spotlight onto the Governor. That could reveal an unflattering history of his fealty to the state's public utilities, including Southern Gas and its parent SEMPRA, where Brown's sister Kathleen sits on the board and is chair of the board's health and safety committee. Some say Kathleen was given the job because of her brother's loyalty to the utility.   
Did brother and sister ever communicate about The Leak? Given all the litigation, the question is bound to be asked and answered in discovery and a deposition where the Governor's usual executive privilege probably won't protect him. 
The cronyism in energy policy under Brown that contributed to The Leak is part of a bigger problem with a statewide shadow falling across Brown's reputation.
(Jamie Court is an award-winning and nationally recognized consumer advocate. He is president of Consumer Watchdog, which has offices in Washington, DC and Los Angeles.) Prepped for CityWatch by Linda Abrams.
-cw
CityWatch
Vol 14 Issue 7
Pub: Jan 22, 2016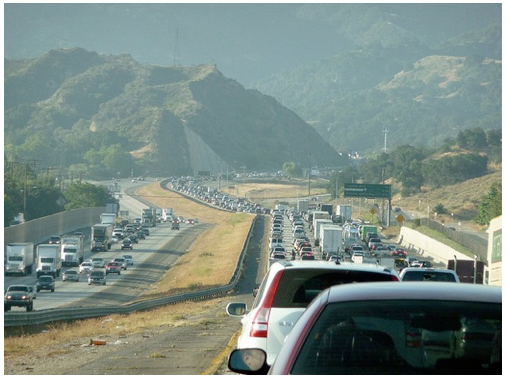 FRIDAY MORNING MEMO--As you know from last week's post, a handful of disaffected residents of NELA set up a semi-secret online petition asking Jos&ecaute; Huizar to rip out the bike lanes on York Boulevard, listing a number of alleged effects they have had on the community—none of which they actually brought about. In case you missed that post, you can read it here. It includes rebuttals of the points the petitioners listed as bike-lane-generated malevolence.   
What's particularly interesting, and what exposes the profound ignorance in which our opponents operate, is that they asked for the bike lanes to be removed, but not the road diet. So removing the bike lanes would not add any traffic lanes back onto York.
Of course, adding traffic lanes would only cause more traffic, as the experience of the last eighty years has shown. Even CalTrans—CalTrans!—now acknowledges that sad if counterintuitive fact.   And the billions wasted on the Sepulveda Pass widening, which only made traffic worse, simply undergird the futility of equating more lanes with faster traffic. 
So, an enterprising and enlightened member of the community put up a counter-petition asking Huizar to keep the bike lanes. As of this writing, it has been graced by 709 signatures, well over twice as many as the leadfoot lunatics' sneering demand.
If you haven't yet signed on to support the bike lanes on York (which have reduced collisions while enrichening local businesses), you still have a chance to do so here. Please note in the comments section whether you live, work, or spend money in Highland Park, and, if you will, what particular benefit you gain from the bike lanes on York.  
And be civil: leave the snarling to the Neanderthals. They may be scary, but their time has passed.
(Richard Risemberg is a writer. His current professional activities are centered on sustainable development and lifestyle. This column was posted first at Flying Pigeon.)  Edited for CityWatch by Linda Abrams. 
-cw
CityWatch
Vol 14 Issue 7
Pub: Jan 22, 2016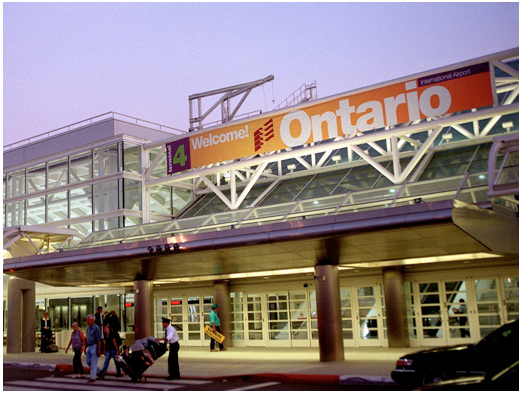 A TRANSPORTATION WIN-WIN-Control of Ontario Airport is set to return to local hands this summer – finally! This is significant and it is good. It's good for the regional economy of the Inland Empire. It's good for the City of Los Angeles, operationally and fiscally. 
Offloading ONT allows LAWA to focus on LAX singularly (well, also Van Nuys). With solid assurances in place protecting the 215 existing workers at the Ontario Airport, the transfer is good for airport workers specifically, and generally, for all workers. Ironically, both historically and politically, the deal fulfills the 2006 Hahn "Regionalization" accord assuring the people of Westchester that LA would spread all that airport pain around. 
The people of Ontario and the communities of the entire Inland Region that runs from East Los Angeles County into San Bernardino and Riverside Counties, have long supported and encouraged the development and expansion of the Ontario Airport -- pretty much ever since its earliest days as Latimer Field in 1923. 
At CA Fwd's recent conference in Ontario, "A Roadmap to Shared Prosperity," speakers including Assemblymember Cheryl Brown (AD 47, San Bernardino) celebrated the positive impact that local control of the Ontario Airport will have on the local economy. "Think about all the jobs," said Brown. 
Support for Ontario's fight for local control is deep and long-standing. "More than 130 governments, elected officials, business and civic organizations, and newspaper editorial boards in four counties have endorsed local control for ONT," the City of Ontario wrote, announcing the filing of its 2013 lawsuit against the City of Los Angeles. Citing a 42% decline in air traffic between 2007 and 2013 as evidence of LAWA's mismanagement and inattention to the medium-hub facility, the filing asserted that the City of Los Angeles cannot control ONT "for all of eternity." 
In the end, responsible, persistent and passionate local government officials -- champions like Ontario Mayor pro Tem and President of the OIAA, Alan D. Wapner -- acknowledged the ability of the Riverside/San Bernardino labor community to find common ground with sane local business organizations. With actual support from the people of the Inland Empire and not just the flying public, they all came together and won, resolving years and years of acrimony and conflict, much to the benefit of all. 
"It's the return of a regional asset to regional control," noted Cindy Roth, Chief Executive Officer of the Greater Riverside Chambers of Commerce. "The real issue is the economic impact this has had on the … region... It's something we all support." 
The terms of the deal are good for the City of Los Angeles and for the new Ontario International Airport Authority (OIAA), created by a joint-powers agreement between the City of Ontario and San Bernardino County to run the airport. 
"In August, Los Angeles Mayor Eric Garcetti coyly gave two figures with regard to the actual amount of money Ontario would fork over to finalize the transfer, saying that Ontario newspapers could call it a $150 million deal and that Los Angeles newspapers could refer to it as a $260 million transaction," reported the San Bernardino Sentinel. 
Specifically, Ontario pays $30 million from reserves, assumes $60 million in debt, and makes payments of $50 million over five years plus $70 million in the final five years.
LAWA transfers $40 million from Ontario's unrestricted cash accounts and – voila! – 1967 and 1985 agreements that gave Los Angeles control over the Ontario Airport are finis! 
Note that in 2011 the City of Los Angeles turned down a confidential offer to purchase the airport for $50 million with an assumption of $71 million in bond debt and another $125 million for passenger facilities charges -- at a time when the City could have really used the money. 
Los Angeles Mayor Eric Garcetti now calls the agreement "a step forward for Ontario, the entire Inland Empire, for Los Angeles, and for the region of Southern California as Los Angeles has reached a tentative agreement to transfer Ontario Airport back to the people of this city." 
"When we come together we can do big things, and this is at least as big as what we did up in Owens Valley," said Mayor Garcetti. 
Councilmember Joe Buscaino (CD 15), who represents the City of Los Angeles at SCAG  (Southern California Association of Governments) and the League of California Cities, said, "Returning Ontario International back to the Inland Empire will allow the newly formed Ontario International Airport Authority to develop strategies that expand service in one of the fastest growing regions of the state." 
"It will also "allow Los Angeles World Airports to be laser-focused on modernizing LAX and creating a better passenger experience for its 70 million annual passengers," Buscaino added. 
In 2007, ONT flew 7.2 million passengers; in 2014 that number was 4.1 million. Just imagine what that statistic means for the life and family of an airport custodian earning $37,000 -- a good job, all things considered – who was faced with a transfer to LAX, living in Rancho Cucamonga. Those were the dark years of city service. 
But the Inland Empire is an expansive, hopeful place, a region that welcomes growth, goods, and all that comes with it. Brett Snyder, aviation expert and former airline executive, urges Inland Empire travelers to use ONT: 
"Airlines don't care what people say, they care what people do," he said. "Fly from your airport, it's the best thing to do as it gains independence." (Brett Snyder runs the website The Cranky Flier.   
Kelly J. Fredericks, P.E., A.A.E., named on January 20, 2016 as the Ontario International Airport Authority's first CEO, arriving with 33 years of aviation experience, looks forward with the ebullience of the region: 
"I am impressed by everything happening in the Inland Empire. The transformation of Ontario International Airport is the most intriguing and exciting development project I can imagine. I have never seen such commitment and support demonstrated by a community towards a key transportation hub, and such a spirit of collaboration to optimize its economic benefit."
(Julie Butcher is a retired union leader, enjoying Riverside and her first grandchild.) Edited for CityWatch by Linda Abrams.
-cw
CityWatch
Vol 14 Issue 7
Pub: Jan 22, 2016

EXXON NOT NEW TO SERIOUS SCANDAL--California's attorney general has joined New York state in investigating Exxon Mobil's decades-long climate change cover-up, probing what it knew about global warming, as well as what—and when—the oil giant disclosed to its shareholders and the public, according to the LA Times on Wednesday.  
According to "a person close to the investigation," the office of Attorney General Kamala Harris is looking into "whether Exxon Mobil Corp. repeatedly lied to the public and its shareholders about the risk to its business from climate change—and whether such actions could amount to securities fraud and violations of environmental laws," the Times writes. 
Reporting in the fall of 2015 revealed that Exxon scientists and management knew since the late 1970s that the company's product was helping drive catastrophic global warming, and responded by spending millions to disseminate disinformation and fund climate denial campaigns. Environmentalist and 350.org co-founder Bill McKibben has described it as "the most consequential lie in human history."
Climate justice groups, along with several current and former U.S. lawmakers and presidential candidates, have called for a Department of Justice investigation into "what Exxon knew."
And in November, New York Attorney General Eric Schneiderman catapulted 'Exxon Knew' into "the category of truly serious scandals," as McKibben put it, by issuing the corporation an 18-page subpoena seeking four decades of documents, research findings, and communications related to climate change.
"New York has taken the first step, now other Attorneys General should follow suit to protect the rights of the American people against big polluters from lying to them about climate change and its impacts on our communities," Greenpeace USA executive director Annie Leonard said at the time.
It seems Harris has heeded that call. While the Times reports that it "is unclear what approach Harris intends to take in California's investigation," it adds that her office is "casting a wide net and looking at a variety of issues, according to the person familiar with the matter."
Union of Concerned Scientists president Ken Kimmel, meanwhile, praised the development as "the latest in a growing movement to uncover the truth, supported by members of Congress, presidential candidates, a former Department of Justice attorney, and more than 60 leaders of major environmental, social justice and Indigenous people's organizations."
The news comes on the heels of a unanimous vote last week by the Los Angeles County Democratic Party—California's largest Democratic organization—to pass a resolution urging Harris "to investigate Exxon Mobil and fellow fossil fuel companies for potential breaches of California law based on their 1970s-era research into the science of climate change, then pouring millions into manufacturing doubt and denial of climate science."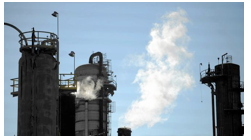 U.S. Rep. Ted Lieu (D-Calif.), who has led the charge for Exxon probes, told the Times he hopes the decision by Harris, representing a state with the eighth-largest economy in the world, will prompt other states and the Justice Department to investigate.
"I think this action will be taken very seriously by Exxon Mobil," Lieu said.
McKibben echoed Lieu's hope in a statement on Wednesday. "California's action means that the world's eighth largest economy is now probing the world's richest fossil fuel company for lying about the greatest problem the planet ever faced," he said. "I'd say this means this scandal isn't going away."
"With the climate changing at the pace it is," he added, "we can't afford for the Department of Justice and Loretta Lynch to dawdle."
Meanwhile, earlier this week, a group of ExxonMobil shareholders urged the corporation to detail the resilience of its business model to climate change.
"The unprecedented Paris agreement to rein in global warming may significantly affect Exxon's operations," New York State Comptroller Thomas P. DiNapoli, who is Trustee of the New York State Common Retirement Fund, said in a statement.
"As shareholders, we want to know that Exxon is doing what is needed to prepare for a future with lower carbon emissions," DeNapoli continued. "The future success of the company, and its investors, requires Exxon to assess how it will perform as the world changes."
(Deirdre Fulton writes for Common Dreams … where this report was first posted.)
-cw
CityWatch
Vol 14 Issue 7
Pub: Jan 22, 2016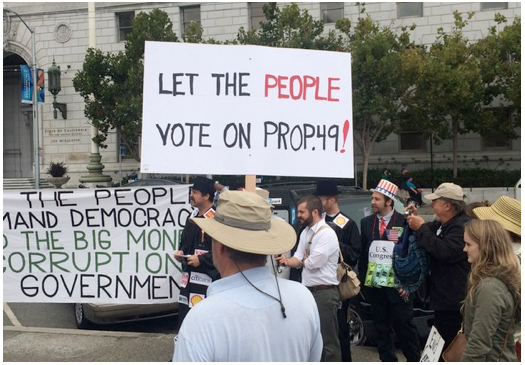 WHO CALLS THE SHOTS-The California State Legislature has filed a petition for rehearing in Howard Jarvis Taxpayers v. Padilla, asking the Court to restore Proposition 49, the Overturn Citizens United Act, to the ballot. 
Back in July 2014, the state legislature had enacted Senate Bill 1272, which would place an advisory question on the November ballot to solicit views of California voters on whether to amend the U.S. Constitution to overturn the U.S. Supreme Court decision in Citizens United v. FEC.  
Shortly after, the Howard Jarvis Taxpayers Association (HJTA) began a fight to remove the proposition from the 2014 ballot, arguing that the legislature had exceeded its authority. In August of that year, the California Supreme Court ordered the Secretary of State to remove the measure from the ballot, pending full briefing and argument. Justice Goodwin Liu wrote a concurring opinion that advisory measures like Proposition 49 are incompatible with the system of representative democracy. 
On January 4 of this year, the CA Supreme Court ruled 6 to 1 in HJTA v. Padilla that the proposition is valid under the California Constitution, reversing the California Supreme Court's August 2014 decision with the suggestion that the legislature pass a new bill. 
According to a September 2015 Bloomberg poll, approximately 80 percent of Americans polled expressed disagreement with the Citizens United ruling. The disapproval was bipartisan with a slightly higher percentage of Democrats than Republicans. Why, then, would the HFTA take steps to remove the proposition from the ballot? 
Opposition seems to rest in the advisory nature of the proposition. Advisory propositions are rare. In fact, only three advisory propositions have ever appeared on California ballots. What Prop 49 aimed to do was to allow California voters to instruct Congress and the Legislature to pass and ratify a constitutional amendment to limit campaign spending and establish that only human beings (and not corporations) enjoy constitutional rights. 
Should the proposition pass, neither the Congress nor the CA Legislature would be legally bound to follow the lead of California voters, a point that did not rest well with the conservative-leaning HJTA. 
Proponents of the proposition, however, are pleased with the latest decision. "The Court didn't finish the job with its ruling on HJTA v. Padilla," comments Michele Sutter, Money Out Voters In (MOVI) co-founder, the lead supporter of the Overturn Citizens United Act. "This rehearing will allow them the opportunity to do justice for the 18 million California voters the Court has now disenfranchised twice. Californians have earned the right to vote to overturn Citizens United. If the Court hadn't intervened to remove the legislature's perfectly legal ballot measure, something the Court has never done before, we'd have voted on Prop 49 in 2014." 
To date, sixteen states and more than 650 cities and towns across the country have called on their representatives to support such an amendment. In 2012, voters in Montana and Colorado passed similar ballot initiatives by 75 percent. Presidential candidates Hillary Clinton, Sen. Bernie Sanders (I-Vt.) and Sen. Lindsey Graham (R-S.C.,) who suspended his campaign in December, have called for an amendment to overturn the Citizens United decision. 
 "As presidential candidates race to raise money for their campaign coffers, the need to limit the influence of extremely wealthy and corporate donors in our elections is clearer than ever," says Emily Rusch, Executive Director of CALPIRG. "At the urging of their constituents, the legislature put Prop 49 on the ballot back in 2014, and we are counting on the legislature to do whatever it takes to hold a vote on the 2016 ballot." 
While Prop 49 (or a similar proposition) is not a legal mandate, the expressed support of voters at the ballot is a strong signal that American citizens are disgruntled with politics as usual and support meaningful campaign finance reform. 
"Justice is delayed but it will not be denied. The Legislature can count on an upswell of We the People who will demand that a voter instruction be placed on the 2016 ballot that tells Congress to pass a Constitutional Amendment to overturn Citizens United," says Kathay Feng, Common Cause CA. 
Background on Citizens United v. Federal Election Commission 
In a 2010 ruling, the U.S. Supreme Court passed the Citizens United decision 5-4, which ruled that unlimited campaign contributions by corporations were protected under the First Amendment Freedom of Speech clause, thereby rejecting campaign spending limits. Citizens United, a nonprofit corporation, had produced a film about a candidate seeking a party's nomination in the next Presidential election. Corporations and unions were prohibited by law from funding speech expressly advocating "electioneering communication," public, cable, or satellite broadcasts made within thirty days of the primary election that clearly identified a candidate for federal office. Citizens United brought the case before the Court to ask for a declaratory judgement so the group would not be subject to civil or criminal penalties for broadcasting their film.
(Beth Cone Kramer is a Los Angeles-based writer and CityWatch contributor.) Edited for CityWatch by Linda Abrams.
-cw
CityWatch
Vol 14 Issue 7
Pub: Jan 22, 2016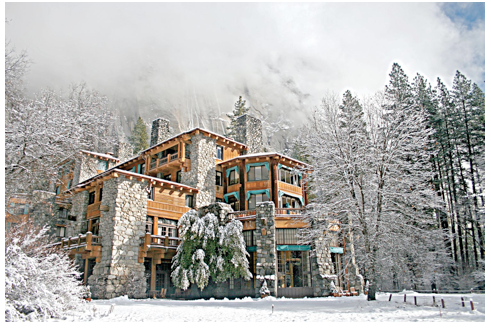 GELFAND'S WORLD--A tiff between competing corporations threatens the multigenerational cherished memories of families. At least for my family it does. We remember going to Camp Curry and having breakfast at the Ahwahnee Hotel. We remember spending New Year's Eve at the Wawona Lodge as 1999 turned into 2000. We remember seeing a bear cub looking through our window. The traditional names are in danger now that the Delaware North Corporation will be replaced by Aramark as the concessionaire. There is a remarkably ironic twist to this story, but it doesn't make it any nicer. 
Yosemite had its origins as a protected area starting in the administration of Abraham Lincoln. It officially became a national park in 1890. Those of you who went to the campfire talks at Camp Curry (later renamed Curry Village) probably heard this story. Those of us of a certain age remember the fire fall, which consisted of hot embers being pushed over the edge of Glacier Point, half a mile above our heads, creating the red hot image of a waterfall. The Park Service eventually abandoned this ritual as being incompatible with the idea of nature preservation, but lots of people retain the memory. 
For most of its history, Yosemite National Park had its food and lodging services run by a company that originated in 1899. It was called the Yosemite Park & Curry Co. The idea of an organization that wrangled horses while running campgrounds and a cafeteria, and had done so for the better part of a century, was impressive. 
And then we watched that other ritual of the 1980s and '90s. The homegrown Curry company sold its assets to MCA. And then the new owner got bought by a Japanese corporation, Matsushita. This provoked a new round of American fretting over the ongoing sale of our assets to foreign buyers. The Secretary of the Interior decided that our landmark national park should be run by an American company. 
Thus the advent of the Delaware North corporation on the National Park scene. They came as the result of an attempt to preserve something. At one level, it was just national pride. On another level, it might be argued, it was the notion of preserving the national honor, character, and integrity. 
Surely this attempt at preservation included the saving of traditional words and names. I mean, you wouldn't expect the towns of Lexington and Concord to be forced to call themselves differently due to a dispute between two corporations. 
But now, the Delaware North Corporation, which won the concessions contract after Curry/MCA/Matsushita was forced out in the early 1990s, is itself being forced out by the newly awarded concessionaire, Aramark corporation. 
And that's the crux of the matter. Delaware North claims that in its sale of all Yosemite assets to Aramark (something required of each successive owner since Matsushita), it has valuable additional holdings, those being the names of some of its properties. Thus for the Ahwahnee, the name itself is being treated as a multimillion dollar asset. Somehow, the term Yosemite National Park seems to have been trademarked with hardly anyone noticing. 
The names of the Wawona, the Yosemite Lodge, and the Badger Pass ski complex are being treated as intellectual property, and Delaware North claims its right to compensation on the order of $50 million, give or take. Apparently it didn't make enough money over the past couple of decades and now requires more. 
The Park Service considered the conflict and has now decided that the issue will be made moot. Each of the hotel locations, Curry Village, and the ski area will now be named something different. 
The best description of the situation comes from Kevin Drum of the Mother Jones website, who has written two pieces. The first article is, as Drum concedes, a bit extreme, but it does manage to point out that the Ahwahnee will now be called the Majestic Yosemite Hotel, and Curry Village will be called Half Dome Village. The Wawona is scheduled to become Big Trees Lodge. 
Drum has a little fun with the travesty: "Coming soon: Yellowstone National Park will be renamed Majestic Geysers Park. Redwood National Park will become Incredible Trees Park. And Everglades National Park will become Big Swampy Park." 
Drum followed up with a second article which walked the first one back a bit. To summarize, the whole conflict is in reality a contract dispute between two corporations. Delaware North thinks it is entitled to more compensation than the Park Service and the new concessionaire are willing to allow. 
Although I appreciate Kevin's careful reporting, I would like to suggest one element of the controversy that is being downplayed. It's the attitude of the Park Service. The United States government should have shown a little more spine, and told the litigants that the names in question are a heritage of the American people and are not to be messed with. 
I'd also like to think that earlier generations of Park Service leadership wouldn't have been such wimps. I can remember talking with the Park Service's Yosemite Superintendant about 25 years ago. I argued that Yosemite is a special place, and his reply was, "It is a special place." It was clear that he, his colleagues, and numerous organizations dedicated to preservation would be working to protect it. And that preservation should include names that are remembered fondly by hundreds of thousands of people. 
There is the additional effect, not inconsequential, that these proposed name changes would make us look stupid and craven in foreign nations. Shall the Eiffel Tower be renamed, and under what circumstances? The question is ludicrous. 
I would hope that the Park Service was just being a little thoughtless and shortsighted, will rethink its position, and will push for a quick resolution. And then win. 
In discussing this story with some friends, it was pointed out to me that thousands of couples have chosen to be married in Yosemite Valley. The federal judges who have presided over the little courthouse at the base of Yosemite Falls have also managed to marry a lot of people on trails and along the Merced River and up on towering crags these many years. Think of what those couples must be thinking now that the name of Yosemite National Park, the location written on their marriage certificates, is claimed to be the trademarked property of an eastern corporation. As one such person said to me, with just a bit of tongue in cheek, "WE'RE NOT MARRIED!" What must it be like for those couples? We have to preserve the sanctity of those marriages. This should be the one thing that conservative Republicans and liberal Democrats can agree on. 
Addendum 
January 17, the date of this writing, is the 22nd anniversary of the Northridge earthquake and the 19th anniversary of the death of a friend by gunfire. Both events are worthy of serious thought.
(Bob Gelfand writes on culture and politics for CityWatch. He can be reached at [email protected]) 
-cw
CityWatch
Vol 14 Issue 6
Pub: Jan 19, 2016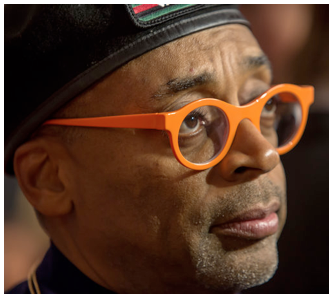 OSCAR POLITICS--As controversy continues to boil regarding the Oscars' all-white acting nominees, Spike Lee has said he will not attend next month's awards. The outspoken director posted a photo of Martin Luther King Jr. to Instagram on Monday morning, along with a lengthy caption condemning Hollywood executives with the "'green light' vote" who do not bring minority-centered stories to the big screen.
"The truth is we ain't in those rooms and until minorities are, the Oscar nominees will remain lilly [sic] white," Lee wrote, using capital letters to start each word.
#OscarsSoWhite...    Again. I Would Like To Thank President Cheryl Boone Isaacs And The Board Of Governors Of The Academy Of Motion Pictures Arts And Sciences For Awarding Me an Honorary Oscar This Past November. I Am Most Appreciative.
However My Wife, Mrs. Tonya Lewis Lee And I Will Not Be Attending The Oscar Ceremony This Coming February. We Cannot Support It And Mean No Disrespect To My Friends, Host Chris Rock and Producer Reggie Hudlin, President Isaacs And The Academy. But, How Is It Possible For The 2nd Consecutive Year All 20 Contenders Under The Actor Category Are White? And Let's Not Even Get Into The Other Branches. 40 White Actors In 2 Years And No Flava At All. We Can't Act?! WTF!!
It's No Coincidence I'm Writing This As We Celebrate The 30th Anniversary Of Dr. Martin Luther King Jr's Birthday. Dr. King Said "There Comes A Time When One Must Take A Position That Is Neither Safe, Nor Politic, Nor Popular But He Must Take It Because Conscience Tells Him It's Right".
For Too Many Years When The Oscars Nominations Are Revealed, My Office Phone Rings Off The Hook With The Media Asking Me My Opinion About The Lack Of African-Americans And This Year Was No Different. For Once, (Maybe) I Would Like The Media To Ask All The White Nominees And Studio Heads How They Feel About Another All White Ballot. If Someone Has Addressed This And I Missed It Then I Stand Mistaken.
As I See It, The Academy Awards Is Not Where The "Real" Battle Is. It's In The Executive Office Of The Hollywood Studios And TV And Cable Networks. This Is Where The Gate Keepers Decide What Gets Made And What Gets Jettisoned To "Turnaround" Or Scrap Heap. This Is What's Important. The Gate Keepers. Those With "The Green Light" Vote.
As The Great Actor Leslie Odom Jr. Sings And Dances In The Game Changing Broadway Musical HAMILTON, "I WANNA BE IN THE ROOM WHERE IT HAPPENS". People, The Truth Is We Ain't In Those Rooms And Until Minorities Are, The Oscar Nominees Will Remain Lilly White. (Cont'd)
This year's ballot is the second consecutive set of Oscar nominees that feature no people of color. Some have argued there were no minorities worthy of nominations, another sign that studios haven't green-lit enough diverse projects. Yet it's hard to argue that not a single person of color deserved a spot when the list looks like this: Idris Elba ("Beasts of No Nation"), Samuel L. Jackson ("The Hateful Eight"), Michael B. Jordan ("Creed"), Tessa Thompson ("Creed"), Mya Taylor ("Tangerine"), Benicio Del Toro ("Sicario"), Oscar Isaac ("Ex Machina") and Will Smith ("Concussion"). Each saw significant Oscar buzz throughout awards season, yet came up short when the nominations were announced last week. Lee's movie, "Chi-Raq," also yielded a worthy performance from Teyonah Parris.
Lee is a two-time Oscar nominee, having earned a Best Original Screenplay recognition for 1989's "Do the Right Thing" and a Best Documentary Feature nod for 1997's "4 Little Girls." He was also awarded an honorary Oscar in November, using the opportunity to again address the industry's diversity gap.  
"It's easier to be president of the United States as a black person than be head of a studio," Lee said at the annual Governor Awards. "Honest."
(Matthew Jacobs is film reporter for Huffington Post … where this piece first appeared.)
-cw
Tags: 
CityWatch
Vol 14 Issue 6
Pub: Jan 19, 2016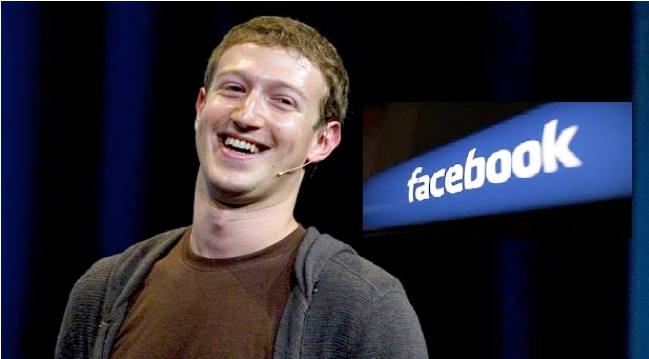 WHEN DOING GOOD ISN'T--From Warren Buffett to Bill Gates, it is no secret that the ultra-rich philanthropist class has an over-sized influence in shaping global politics and policies.
And a study (pdf) just out from the Global Policy Forum, an international watchdog group, makes the case that powerful philanthropic foundations—under the control of wealthy individuals—are actively undermining governments and inappropriately setting the agenda for international bodies like the United Nations.
The top 27 largest foundations together possess assets of over $360 billion, notes the study, authored by Jens Martens and Karolin Seitz. Nineteen of those foundations are based in the United States and, across the board, they are expanding their influence over the global south. And in so doing, they are undermining democracy and local sovereignty.
Notably, foundation spending on global development is skyrocketing, jumping from $3 billion per year over a decade ago to $10 billion today. The Bill and Melinda Gates Foundation leads the way, giving $2.6 billion in 2012, the report notes. In addition, the Gates Foundation is the largest non-state funder of the World Health Organization.
Meanwhile, many of the wealthiest people on the planet are individually jumping into the fray, with 137 billionaires from 14 countries last year pledging large sums to philanthropy. Some among them, like former New York Mayor Michael Bloomberg and Facebook CEO Mark Zuckerberg, have been criticized for abusing their power and influence in pursuit of questionable policies.
"If these and more ultra rich fulfill their pledges, many billions of dollars will be made available for charitable purposes," the authors argue. "It must be noted, however, that the increase in philanthropic giving is just the other side of the coin of growing inequality between rich and poor."
As political scientist Gary Olson argued Friday in Common Dreams, "Just to be clear, some Big Philanthropists have done some good work. However, as Peter Buffet (Warren Buffet's son) has argued, philanthropy is largely about letting billionaires feel better about themselves, a form of 'conscience laundering' that simultaneously functions to 'keep the existing system of inequality in place...' by shaping the culture.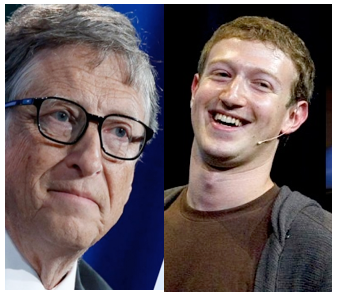 What's more, the report warns, "The influence of large foundations in shaping the global development agenda, including health, food, nutrition, and agriculture...raises a number of concerns in terms of how it is affecting governments and the UN development system."
The risks of "philanthrocapitalism" are manifold, the researchers argue, including: "fragmentation and weakening of global governance"; "unstable financing"; and "lack of monitoring and accountability mechanisms."
"What is the impact of framing the problems and defining development solutions by applying the business logic of profit-making institutions to philanthropic activities, for instance by results-based management or the focus on technological quick-win solutions in the sectors of health and agriculture?" the report poses.
A close look at the forces at work within the groups controlling the cash flow reveals numerous causes for concern.
"Through their multiple channels of influence, the Rockefeller and Gates foundations have been very successful in promoting their market-based and bio-medical approaches towards global health challenges in the research and health policy community—and beyond," the authors state.
Moreover, the report continues, "there is a revolving door between the Gates Foundation and pharmaceutical corporations. Many of the Foundation's staff had held positions at pharmaceutical companies such as Merck, GSK, Novartis,  Bayer HealthCare Services and Sanofi Pasteur."
Looking at agriculture and farming, meanwhile, the Gates Foundation is undermining self-determination and local solutions in measurable ways.
"The vast majority of the Gates Foundation's agricultural development grants focus on Africa," the report notes. "However, over 80 percent of the U.S. $669 million to NGOs went to organizations based in the U.S. and Europe, with only 4 percent going to Africa-based NGOs. Similarly, of the U.S. $678 million grants to universities and research centers, 79 percent went to grantees in the U.S. and Europe and only 12 percent to recipients in Africa."
Both the Gates and Rockefeller Foundations have been slammed by international grassroots groups, including the global peasant movement La Via Campesina, for their international role in exporting big agricultural models, privatizing food policies, and expanding the power of companies like Monsanto.
(Sarah Lazare writes for the excellent Common Dreams …where this piece was first posted.)
-cw
CityWatch
Vol 14 Issue 6
Pub: Jan 19, 2016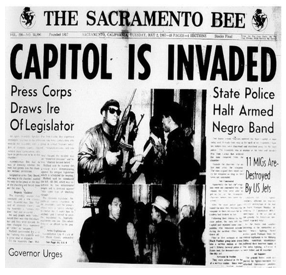 THEN AND NOW--When armed militants seized a government building in Burns, Oregon, on Saturday, stating their willingness to "kill and be killed" and promising to stay for "years," the official response was cautious and restrained. Many onlookers wondered whether this would still be the case if the militants were people of color instead of white people.
If you're not familiar with the history of protest in the U.S., you might not know that the armed occupation of government buildings hasn't always been just for white guys. In fact, on May 2, 1967, a group of 30 Black Panthers walked into the California state Capitol building, toting rifles and shotguns and quickly garnering national headlines.
Just to be clear, there are a world of differences between the Black Panthers' demonstration and what's happening in Oregon now (although it is noteworthy that you have to go back to 1967 to find an example of something even remotely analogous). The two groups employed different tactics, fought for different causes and -- predictably -- elicited different reactions in vastly different places and times. But the 1967 incident serves as one example of the way Americans tend to respond to black protest -- which some say is always likely to be vastly different from the way Americans react when it's white people doing the protesting.
In October 1966, Huey P. Newton and Bobby Seale formed the Black Panther Party for Self Defense as a small community organization based in Oakland, California. Its members -- including the 30 people who would travel to Sacramento the following May -- believed that black Americans should exercise their constitutional right to defend themselves against an oppressive U.S. government. At the time, California lawmakers were trying to strip them of that right, and the Black Panthers wanted to tell the U.S., and the world, that they found this unacceptable.
Among other things, the Black Panthers' agenda involved taking up arms and patrolling their communities to protect against rampant racism in policing. And that's what they did in the first few months of the party's existence, carrying guns openly in compliance with California law, driving around their neighborhoods, observing arrests and other law enforcement activity -- effectively policing the police. Newton was even known for packing a law book alongside his rifle that he'd recite from when informing an officer that a civilian's rights were being violated.
The patrols weren't meant to encourage violence. The Panthers were committed to using force only if it was used against them, and at first, their mere presence appeared to be working as a check on abusive policing. But the Panthers' willful assertion of their rights -- like the day Newton reportedly stood up to a cop in front of a crowd of black onlookers -- was unacceptable to white authority figures who'd come to expect complete deference from black communities, and who were happy to use fear and force to extract it.
Don Mulford, a GOP assemblyman who represented Oakland, responded to the Black Panther police patrols in 1967 with a bill to strip Californians of the right to openly carry firearms. 
Nobody tried to stop the 30 Black Panthers -- 24 men and six women, carrying rifles, shotguns and revolvers -- as they walked through the doors of the state Capitol building on May 2 of that year. This was decades before Sept. 11 or the Oklahoma City bombing, and the protesters were, after all, legally allowed to have their weapons. They entered with their guns pointed at the ceiling. Behind them followed a horde of journalists they'd called to document the protest.
As the rest of the group waited nearby, six Panthers entered the assembly chamber, where they found lawmakers mid-session. Some legislators reportedly saw the protesters and took cover under desks. It was the last straw: Police finally ordered the protesters to leave the premises. The group maintained they were within their rights to be in the Capitol with their guns, but eventually they exited peacefully.
Outside, Seale delivered the Black Panther executive mandate before a crush of reporters. This section of remarks, reprinted in Hugh Pearson's The Shadow of the Panther, still resonates today: 
"Black people have begged, prayed, petitioned, demonstrated, and everything else to get the racist power structure of America to right the wrongs which have historically been perpetuated against black people. All of these efforts have been answered by more repression, deceit and hypocrisy. As the aggression of the racist American government escalates in Vietnam, the police agencies of America escalate the oppression of black people throughout the ghettoes of America. Vicious police dogs, cattle prods, and increased patrols have become familiar sights in black communities. City Hall turns a deaf ear to the pleas of black people for relief from this increasing terror."
Shortly after Seale finished, police arrested the group on felony charges of conspiracy to disrupt a legislative session. Seale accused them of manufacturing "trumped up charges," but the protesters would later plead guilty to lesser misdemeanors.  
Mulford's legislation, which became known as the "Panthers Bill," passed with the support of the National Rifle Association, which apparently believed that the whole "good guy with a gun" thing didn't apply to black people. California Gov. Ronald Reagan (R), who would later campaign for president as a steadfast defender of the Second Amendment, signed the bill into law.
Although the May 2 demonstration failed to sway lawmakers into voting against the Mulford Act -- and may have even convinced some of them that such a measure was necessary -- it did succeed in making the Black Panthers front-page news. Headlines ran above evocative photos of armed black protesters, many wearing berets, bomber jackets and dark sunglasses, walking the halls of the California Capitol. And the American public's response to that imagery reflected a nation deeply divided on the issue of race.
On one hand, such a defiant demonstration of black power served as recruitment fodder for the Black Panther Party, which had previously only been operating in the Bay Area. It grew in size and influence, opening branches in a number of major cities, building a presence on college campuses and ultimately surging to as many as 5,000 members across 49 local chapters in 1969.
The party even attracted a number of radical-leaning white supporters -- many of whom were moved by the Black Panthers' lesser-remembered efforts, like free breakfasts for children in black neighborhoods, drug and alcohol abuse awareness courses, community health and consumer classes and a variety of other programs focused on the health and wellness of their communities.
But it was clear from the moment the Black Panthers stepped inside the California Capitol that the nuances of the protest, and of Seale's message, weren't going to be understood by much of white America. The local media's initial portrayal of the brief occupation as an "invasion" would lay the groundwork for the enduring narrative of the Black Panthers first and foremost as a militant anti-white movement.
In August 1967, FBI Director J. Edgar Hoover took steps to ensure that public support for the Black Panthers would remain marginal. In a memorandum just months after the armed protest, he deemed the group a "black nationalist, hate-type organization" to be neutralized by COINTELPRO, a controversial initiative that notoriously skirted the law in its attempts to subvert any movement that Hoover saw as a potential source of civil disorder. A 2012 report further uncovered the extent of the agency's activity, revealing that an FBI informant had actually provided the Black Panthers with weapons and training as early as 1967.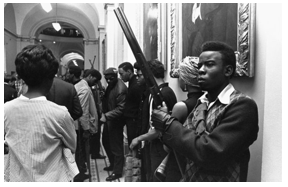 As the Panthers' profile grew in the months and years following the California Capitol protest, so too did their troubles -- something that many of the Panthers themselves regarded as no coincidence. Just two months after Hoover put the Black Panthers in his sights, Newton was arrested and convicted of killing Oakland police officer John Frey, a hotly contested development and the first in a series of major, nationwide controversies that engulfed the movement. (Newton ultimately served two years of his sentence before his conviction was overturned in a set of appeals.)
The strength of the Black Panthers ebbed and flowed in the years leading up to the organization's dissolution in 1982. The party struggled to find a balance between its well-intentioned community efforts and its reliance on firepower and occasional violence to bolster its hardened image. High-profile shootouts with police and arrests of members created further rifts in the group's leadership and helped cement the white establishment's depiction of Black Panthers as extremists.
Many white Americans couldn't get over their first impression of the Black Panthers. Coverage of the 1967 protest introduced them to the party, and the fear of black people exercising their rights in an empowered, intimidating fashion left its mark. To them, the Black Panthers were little more than a group of thugs unified behind militaristic trappings and a leftist political ideology. And to be fair, some members of the party were criminals not just in the minds of frightened white people.
The Black Panther protest in 1967 is not the "black version" of what's happening in Oregon right now. Those demonstrators entered the state Capitol lawfully, lodged their complaints against a piece of racially motivated legislation and then left without incident. But for those who see racial double standards at play in Oregon, the scope and severity of the 1967 response -- the way the Panthers' demonstration brought about panicked headlines, a prolonged FBI sabotage effort and support for gun control from the NRA, of all groups -- will serve as confirmation that race shapes the way the country reacts to protest.   
(Nick Wing is Senior Viral Editor at Huffington Post … where this retrospective was first posted.)
-cw
Tags:  
CityWatch
Vol 14 Issue 3
Pub: Jan 8, 2016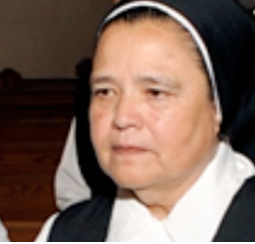 JUST THE FACTS-Once again, Los Angeles Police Department (LAPD) Traffic Division Detectives are asking for the public's help in providing information that would lead to the identification and arrest of a suspect involved in a hit and run collision that killed an innocent pedestrian. 
According to the LAPD, on December 13, 2015, around 5:20pm, 70-year-old Sister Raquel Diaz (photo) was in the crosswalk at Winter Street and North Evergreen Avenue. A vehicle traveling southbound on North Evergreen Avenue struck Sister Diaz and continued southbound. The driver did not stop to render aid as required by law. Paramedics responded and transported the Catholic Nun to a local hospital in critical condition where she died a week later. The victim of this deadly hit and run was a Sister with the Los Angeles Catholic Archdiocese. She was the Director of Religious Education at the Church of Assumption on Blanchard Street and worked as a Sister helping others for more than fifty years. 
While the Los Angeles City Council recently amended the Los Angeles Administrative Code and created a Hit and Run Reward Program Trust Fund, making a reward of up to $25,000 available to community members who provide information leading to the offender's identification, apprehension, and conviction, the missing component is enforcement by the LAPD. 
In 2012, the LAPD implemented a controversial policy on impoundment of vehicles of unlicensed drivers. The Department created "Special Order 7" which limits circumstances under which officers may impound a vehicle being driven by a person lacking a driver's license.
The Chief, with full support of the Police Commission, issued the order in 2012, based on a conclusion that a disproportionate number of vehicles being impounded for up to 30 days were driven by undocumented immigrants who needed those vehicles to get to and from work. At the time, state law did not permit persons in the country unlawfully to obtain driver's licenses.  That state law has changed with the Assembly Bill 60 which now allows everyone, including undocumented immigrants to test and obtain a driver's license.
This week, California Department of Motor Vehicles officials released Assembly Bill 60 statistics for the month of November, as well as totals since the program was implemented on January 2, 2015. The program has been very successful. In November alone, 26,000 AB 60 driver licenses were issued. And from January 2 to November 30, 574,000 AB 60 driver licenses have been issued. A license is not issued until the applicant proves identity and residency with qualifying documents or through secondary review, passes a written knowledge exam, and completes a behind-the-wheel drive exam.
Current Law
Current law states that if a driver is unable to produce a valid driver's license on the demand of a peace officer enforcing the provisions of this code, "the vehicle shall be impounded regardless of ownership, unless the peace officer is reasonably able, by other means, to verify that the driver is properly licensed." In addition, the law provides that where a driver is found to be unlicensed, a law enforcement officer may "immediately arrest that person and cause the removal and seizure of that vehicle."
Under LAPD's policy, however, a vehicle may not be impounded. That needs to change now that everyone is able to get a driver's license, regardless of their immigration status. 
Legislative History
I was personally involved in the creation of the impound law when I was an LAPD motorcycle Sergeant in 1994, as a result of taking former Assemblymember Richard Katz on a ride-along.   
In 1994, the California legislature passed two bills allowing vehicle impoundment and forfeiture of vehicles operated by motorists driving while unlicensed or with a suspended license. The first bill, Senate Bill 1758, allowed peace officers to seize and impound for 30 days vehicles driven by a person whose license had been suspended or revoked, or by a person who had never been issued a license. Police could impound the vehicle whether the driver was the registered owner of the vehicle or not.  
The law that created the 30-day impound policy was drafted by Richard Katz who articulated the need for the public safety measure in a Los Angeles Times op-ed. 
Public Safety
Unlicensed drivers have either not proven they know how to operate a motor vehicle safely, or were previously licensed drivers who had their driving privileges revoked because of moving violations or DUI Violations. Allowing unlicensed drivers to have a vehicle returned to them or not impounding them at all which is currently occurring in the LAPD and only encourages unlicensed drivers to continue driving, increasing the danger for others on our roadways.
The LAPD and the LA City Council have acknowledged that we have a hit and run crisis. Hit and run accidents are four times the national average in Los Angeles. While nationally, 11 percent of all police reported crashes involve a hit-and-run collision, in Los Angeles, nearly 45 percent of all traffic collisions are due to hit-and-runs, according LAPD data that has been analyzed. On average, there are over 21,000 collisions that are hit-and-run in Los Angeles.
An AAA study found that one in five fatal crashes in Los Angeles involve an unlicensed driver. According to the LA Times, unlicensed drivers are a serious threat to public safety and contribute to the spike in hit-and-runs accidents. The AAA study showed that "excluding drivers who were incapacitated or killed and thus could not have fled, an estimated 32.4% of fatal-crash involved drivers who lacked a valid license left the scene of the crash; and an estimated 51.2% of all drivers who left the scene of a fatal crash lacked a valid license."  
We have ample evidence that unlicensed drivers or people who do not bother to get their vehicles licensed are a threat to public safety.  Now that everyone, regardless of their immigration status can obtain a driver's license, the City no longer needs a policy barring LAPD officers from impounding vehicles of drivers who never had a valid California license
We may never know if the person who hit and killed Sister Raquel Diaz was licensed or not. However, statistics indicate that the person was likely unlicensed. It is time for the LAPD to reexamine its enforcement policies to reduce crashes, serious injuries, and fatalities. The police are there to protect all of us. They need a policy that permits them to do their job of "Protecting and Serving" all the people of Los Angeles.
(Dennis P.  Zine is a 33 year member of the Los Angeles Police Department and former Vice-Chairman of the Elected Los Angeles City Charter Reform Commission, 12 year member of the Los Angeles City Council and current LAPD Reserve Officer. He writes Just the Facts for CityWatch. You can contact him at [email protected]) Photo at top: LA Times. Edited for CityWatch by Linda Abrams.
-cw
CityWatch
Vol 14 Issue 3
Pub: Jan 8, 2016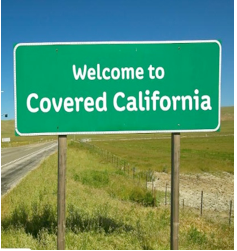 GELFAND'S WORLD--How is the Affordable Care Act doing here in California? One recent newcomer to the system informs us that the state agency known as Covered California is doing just fine. It's only when you have to deal with the insurance company itself that things can get sticky. Perhaps sticky is too polite a word for it. Here is her story. 
The subject of our account spent a little more than a year working in another state. When she came back to California, it was coincidentally at a time that was the beginning of the open enrollment period. She called Covered California and was presented with a list of options. She chose to sign up with Healthnet. She dutifully made her first payment well in advance for a December 1 start date. All was fine, or so she thought. 
But all was not fine. For reasons known only to the insurance deities, Healthnet fumbled this particular ball. Instead of signing her up for the first of December as promised, she was signed up for January of 2016. This would have left her without health insurance for all of December. She discovered this mistake well before the first of December (and well after her payment cleared). Thus began the long and difficult process of trying to resolve the problem. 
Let me give you a hint. Healthnet never got the problem solved. 
Healthnet made lots of promises, but never actually got anything fixed. In looking over her notes, our customer found that she had talked to at least 17 people on at least 2 continents. Pretty much everybody she talked to said that her problem was fixable, but could not be fixed right then. The first several conversations, she was told that it would take 5 to 7 days, and then the mistake would be rectified. 
Several of those 5 to 7 day intervals ensued, but Healthnet never got her signed on for the December 1 start date. It was always listed as pending, or the fully paid premium was somehow still due. 
Here is what she discovered. The company mistakenly took the original payment for the 2015 coverage and applied it to coverage under a different account number that would only have started after the New Year. In further conversations with additional Healthnet representatives and eventually with Covered California, she found out that Healthnet was suffering from an administrative glitch that probably has affected a substantial number of would-be customers. She apparently was not the only person to have her insurance payment credited to the wrong month and the wrong account number. 
Each time she talked to Covered California, she got prompt and courteous service. Each time, she was told by staff that something about her application was still pending. Additional conversations with Healthnet representatives led to promises, including the assertion that her insurance card was in the mail. 
Yep, it was in the mail, as the old joke has it. It was in the mail in the same way that your check from the Euro Lottery scam is in the mail. 
Early in January, she received a card from a Healthnet return address with some kind of discount offer for a drugstore chain. But still no insurance card. 
When it got to be the year 2016, our intrepid consumer called Covered California one more time, and asked them to get her out of Healthnet and into a different company. By then, she had become assertive enough to ask that the change be accomplished that same day. Covered California had to do a supervisory override on some administrative rule, but they accomplished the requested task in that one phone call. 
In summary, the state of California has kept its pledge. Its service organization Covered California picks up the phone when you call, and real live people talk to you. They even do what they can to help. 
Here is a curious question: What advantage accrues to Healthnet in providing such lousy service? We might consider the answer, if there is one, by considering the possibilities. 
The first is the simplest. Maybe Healthnet is just being cheap. Maybe it's just saving a few bucks on customer service. It outsources as much as it can to overseas contractors, and only provides domestic representatives when customers get demanding. There are two effects stemming from this policy. The first is that the first representative the customer deals with can't just walk down the hall and talk to a higher ranking administrator. The representative is half a world away, and can only follow what is essentially a narrowly tailored script. 
The other problem is this: The first level representative does not have the tools or the authority to actually fix the problem. All he can do is pass the buck. Presumably that representative is just  typing the complaint into a computer and pushing the send key. Somebody who is somewhere else will have to solve the problem. 
That's presumably why the promises always involve that 5 to 7 day wait. It's not really a good faith promis. It's just a rote reply to each frustrated customer. 
The other advantage for the insurance company is that the customer doesn't actually get to make use of services during the waiting period. Prescriptions don't get covered, and doctor's appointments won't get made -- not unless the customer is willing to risk having to pay in cash at the front desk. 
It's not obvious which of these reasons is the true one. Maybe it's something else entirely. Maybe Healthnet was saving money on its computer support staff and has been suffering from some giant computer glitch. That could also explain this fiasco. Only if that were the case, wouldn't it be helpful for the company to explain the problem to its anxious customers? That would have been the obvious approach. 
The other possible explanation is that Healthnet is being difficult to new customers coming into the individual (rather than group) health insurance market. That gives Healthnet a slight advantage in ridding itself of people who are a little more statistically likely to have some preexisting condition. 
In any case, the company still has the money they received from this customer. It's money that was paid for coverage that was never actually received. 
Why aren't I surprised?
(Bob Gelfand writes on culture and politics for City Watch. He can be reached at [email protected]) 
-cw
CityWatch
Vol 14 Issue 3
Pub: Jan 8, 2016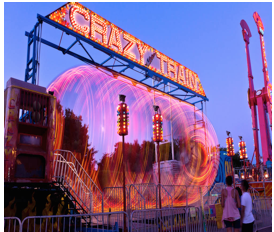 GOLDEN STATE DEFIES COMMON SENSE--My fellow Californians, the state of our state is nuttier than ever.
In saying that, I do not meant to judge the sanity of individual Californians—to the contrary, national surveys show we have lower rates of mental illness than the country as a whole. And, to be clear, I am referring to more than the agricultural fact that our state's almond and walnut production has increased even during this drought.
I know you will hear other, more conventional assessments of the state of things in the coming weeks. The beginning of a new year is the high season for our elected officials to offer addresses on how our state is faring—overviews of California's cities and counties and school districts. Since these are good, if anxious, times, they will offer optimistic talk of state and local comebacks from recession and budget cuts, of digitally infused growth, of their plans for new programs. They will try to offer narratives that make sense of this place.
That is an understandable impulse, but we all know in our hearts there is no making sense of California.
For better and for worse, we are too nutty for that.
I offer my assessment of our essential nuttiness as a starting point for a year in which we will debate and cast votes on our taxes, our drug laws, our schools, our roads, our rails, our environment, our water, our future. As we figure things out, let us not lean too heavily on reason, or appeal too often to common sense.
After all, this has never been a particularly reasonable or sensible state—even as it has become one of the world's wealthiest and most attractive places. Our nuttiness and our success stem from the same history: From its very beginnings, California has been reshaped so rapidly and often by so many different people from so many different places that only fools and columnists would dare generalize about the place.
So when things make no sense in the coming year, take comfort in the words of the writer and anarchist Edward Abbey: "There is science, logic, reason; there is thought verified by experience. And then there is California."
We have been so singular for so long that California has become obsessed with singularity—and even afraid of "the singularity," the idea that artificial intelligences will eventually surpass our own, and acquire a life of their own, thus dooming humanity. When Gov. Brown gives his own State of the State address, there likely will be a predictable list of California singular-status boasts: as a leader in renewable energy, in pursuing the nation's only high-speed rail system, in protecting undocumented immigrants, in finding smarter ways to use water, in fighting climate change.
Such policies are to be celebrated. They also are the fruits of our perceived nuttiness—other states have rejected high-speed rail and immigrant protection and cap-and-trade for greenhouse gas emissions as irretrievably wacky ideas.
You won't hear this month's official speechmakers talk about the other half of the nut—the way our nuttiness can turn on itself.
Ours is a state of creative communities and people that we allow to be ruled from Sacramento via the most centralized regime of regulation and taxation in the United States.
California is home to more than 100 billionaires. It also has the highest percentage of its population living in poverty of any state in the country, according to statistics that control for cost of living and public assistance. Despite all those poor people, our leaders have pursued policies that add to the cost of living. And so we have the most expensive electricity, gas, water, and—most notoriously—housing. And do we build more? No—we are busy making it harder and more expensive to build additional housing.
We embrace freedom and restrict our liberties in the same breath, without realizing it. Californians are well on their way to legalizing marijuana—but good luck finding a place in the state where you can smoke it, or a cigarette. The state is pioneering technologies and rules for self-driving cars—even as we let our roads deteriorate into impassable messes.
We've led the way in expanding health insurance for poor people—nearly half of our children are now on Medi-Cal, California's version of Medicaid—but at the same time, we've made it harder for people to see a doctor and get treatment. California desperately needs more college graduates—we'll be short a million skilled workers by the middle of the next decade—so, naturally, we've been under-funding public higher education and limiting enrollment in our colleges.
Nothing is nuttier than California education policy. Our K-12 schools still aren't funded at the national per-pupil average, but the state uses them as a piggybank, borrowing money from school districts in bad times. And even as the state has revamped its rainy day fund, it has prevented local school districts from saving money for a rainy day, potentially undermining their credit-worthiness. And California has led the way in restricting parents and the public from obtaining information on how schools are doing; the state has stopped issuing the Academic Performance Index, which rated schools, and has yet to replace it with any other measure.
We Californians also have a nutty weakness for empty and extravagant promises. We spend years on Elon Musk's waiting lists for Teslas he never seems to deliver in the promised numbers. We invest billions in the trivial—how many online coupon companies and photo-sharing apps does one state need? And we overdo it. CalPERS thinks it can guarantee 6.5 percent investment returns (just a year after it said it could guarantee 7.5 percent). Our governments are still offering billions in retiree health care—without setting aside money to fund it—even in an age when Medicare and Obamacare should cover all.
This year, you'll hear big talk about how we'll reform our crazily complicated criminal justice and tax systems. We should reform, though we probably won't. A place as nutty as this needs simpler rules, not 5,000 separate criminal provisions and over 400 penalty enhancements.
I could go on—take note that I've gone this far in a column about California nuttiness without once mentioning San Francisco—but what's the point? While our nuttiness has its costs, California will survive. And we'll cope, as we always do, by celebrating how crazily creative we are.
As Compton's Kendrick Lamar will rap at this new year's Grammys when he wins a boatload of awards, "We gon' be alright. Do you hear me, do you feel me? We gon' be alright."
(Joe Mathews is California & innovation editor for Zócalo Public Square, for which he writes the Connecting California column.)
-cw
CityWatch
Vol 14 Issue 3
Pub: Jan 8, 2016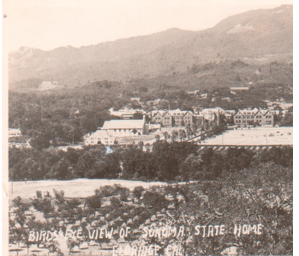 WHO WE ARE--Not too long ago, more than 60,000 people were sterilized in the United States based on eugenic laws. Most of these operations were performed before the 1960s in institutions for the so-called "mentally ill" or "mentally deficient." 
In the early 20th century across the country, medical superintendents, legislators, and social reformers affiliated with an emerging eugenics movement joined forces to put sterilization laws on the books. Such legislation was motivated by crude theories of human heredity that posited the wholesale inheritance of traits associated with a panoply of feared conditions such as criminality, feeblemindedness, and sexual deviance. 
Many sterilization advocates viewed reproductive surgery as a necessary public health intervention that would protect society from deleterious genes and the social and economic costs of managing "degenerate stock." From today's vantage point, compulsory sterilization looks patently like reproductive coercion and unethical medical practice.
At the time, however, sterilization both was countenanced by the U.S. Supreme Court (in the 1927 Buck v. Bell case) and supported by many scientists, reformers, and law-makers as one prong of a larger strategy to improve society by encouraging the reproduction of the "fit" and restricting the procreation of the "unfit." In total, 32 U.S. states passed sterilization laws between 1907 and 1937, and surgeries reached their highest numbers in the late 1930s and early 1940s. Beginning in the 1970s, state legislatures began to repeal these laws, finding them antiquated and discriminatory, particularly towards people with disabilities.
Of the 60,000 sterilizations in the United States, California performed one-third, or 20,000, of them, making the Golden State the most aggressive sterilizer in the nation. Ten years ago, I published a book that explores the history of eugenics and sterilization in California, but I was frustrated that my research had yielded so little information about the state's extensive sterilization program. I knew next to nothing about the thousands of Californians sterilized in institutions such as Sonoma (photo above), Mendocino, and Patton, all located in rural, remote parts of the state.
Who were these people? Why were they committed to institutions and then deprived of their reproductive autonomy? What was the demographic composition of those sterilized? Were certain groups of people disproportionately targeted? What about their families, interests, and lives, in and outside of the institution?
In 2007, I finally found crucial pieces of the historical puzzle. At the administrative offices of the state's Department of Mental Health (now Department of State Hospitals), which had directed the state's sterilization program decades earlier, a secretary pointed me to a standard-issue gray metal filing cabinet. Inside, I found a box with some microfilm reels. Squinting at the small dark font on the negative strips, I could make out the words "Sterilization Recommendation."
In total, I located 19 microfilm reels containing thousands of documents dating from 1919 to 1952 (the most active years of sterilization), which had been preserved in the 1970s when the paper files were discarded. Several years ago, I was able to launch a project with a team of students and researchers at my institution, the University of Michigan, Ann Arbor, to create a dataset that contains all these records in de-identified and coded form. Data entry has been a protracted and demanding process, taking nearly three years, but ultimately we created a dataset containing 19,995 patient records.
Our dataset reveals that those sterilized in state institutions often were young women pronounced promiscuous; the sons and daughters of Mexican, Italian, and Japanese immigrants, frequently with parents too destitute to care for them; and men and women who transgressed sexual norms.
Preliminary statistical analysis demonstrates that during the peak decade of operations from 1935 to 1944 Spanish-surnamed patients were 3.5 times more likely to be sterilized than patients in the general institutional population.
Laws that govern the use of medical records require that we redact personal information to protect patient privacy. Even though we will never be able to divulge the real names or precise circumstances of the 20,000 people sterilized in California, we can still see the ugly underside of medical paternalism and how authorities treated Mexican-Americans, African-Americans, immigrant groups, and people with disabilities and mental illnesses in 20th-century America.
Consider the following stories:
In 1943, a 15-year-old Mexican-American boy we will call Roberto was committed to the Sonoma State Home, an institution for the "feebleminded" in Northern California. Roberto's journey to Sonoma began the previous year when he was picked up by the Santa Barbara Police for a string of infractions that included intoxication, a knife fight, and involvement with a "local gang of marauding Mexicans." Citing his record of delinquency and "borderline" IQ score of 75, the officials at Sonoma recommended that Roberto be sterilized.
Roberto's father adamantly, and unsuccessfully, opposed his son's sterilization, and went so far as to secure a priest to protest the operation. Again and again, the records reveal that many Mexican-American families like Roberto's resisted compulsory sterilization, seeking support from the Catholic Church, the Mexican Consulate, and legal aid societies. On occasion, family members were able to stop or forestall the operation; in most cases, however, medical superintendents would simply override such protestations and proceed with surgery.
Four years later, the relatives of Hortencia, a young African-American woman held in Pacific Colony in Spadra, California, contacted the NAACP to make a strong case against her sterilization. They halted the surgery with threats of high-profile legal action, even though this meant Hortencia was not permitted to leave the institution.
At the same time, we found that many parents and guardians consented to the sterilization of their loved ones. Silvia, a Mexican-American mother of a toddler, was 20 years old when she was placed in Pacific Colony in 1950. (photo above: image used in accordance with the California Committee for the Protection of Human Subjects Protocol ID 13-08-1310 and the University of Michigan Biomedical IRB HUM00084931.)  She was assessed with an "imbecile" IQ of 35 and reportedly had been raised in a violent home. Silvia's mother ostensibly could not control her daughter and approved her sterilization.
Fifteen years earlier, Timothy, a white 25-year old placed in Stockton because of same-sex encounters since boyhood and a psychiatric diagnosis of "dementia praecox, hebephrenic type," consented to his own reproductive surgery, perhaps because he knew that it was a potential ticket out of the facility or because he felt it would help him control his pathologized sexual desires.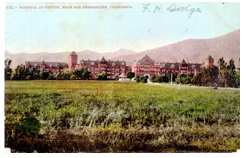 In contrast, Mark, a white clergyman committed to Patton (a hospital for the "mentally ill") for "dementia praecox, catatonic type," wrote to officials in Sacramento in 1947 that he was "religiously opposed" to his own vasectomy. Records indicate that by speaking up for himself Mark persuaded authorities against the recommended vasectomy.
(Photo: Postcard c.1910s of Patton State Hospital in San Bernardino.)  Patton, Southern California's primary mental hospital for many years, was the largest sterilizer of the mentally ill in California and second highest sterilizer overall in the state. 
Taken together, these experiences illuminate, often in poignant detail, an era when health officials controlled with impunity the reproductive bodies of people committed to institutions. Superintendents wielded great power and proceeded with little accountability, behaving in a fashion that today would be judged as wholly unprofessional, unethical, and potentially criminal. We hope our project can restore the dignity and individuality of people such as Roberto, Hortencia, and Mark, who were subjected to this kind of dehumanization.
This history remains relevant, considering a more contemporary episode of sterilization abuse, again in California's public institutions. Although the state's eugenic sterilization law was repealed in 1979, existing legislation provided leeway for operations in state prisons pursuant to a strict set of criteria. Between 2006 and 2010, 146 female inmates in two of California's women's prisons received tubal ligations that ran afoul of these criteria; at least three dozen of these unauthorized procedures directly violated the state's own informed consent process.
The majority of these female inmates were first-time offenders, African-American or Latina. Echoing the rationale of the eugenicists who championed sterilization in the 1930s, the physician responsible for many of these operations blithely explained they would save the state a great deal of money "compared to what you save in welfare paying for these unwanted children -- as they procreated more." In 2013, an intrepid journalist at the Center for Investigative Reporting broke this story and it eventually led to the passage of a bill banning sterilization in California state prisons.
These revelations demonstrate that, even in our age of bioethics and awareness of the wrongs of medical experimentation, we are not immune from the conditions that facilitated compulsory sterilization in the mid-20th century: lack of institutional oversight, presumptions that certain members of society are not "fit" to reproduce, and overzealous and biased physicians. The documents we found certainly contain historical lessons for the present and starkly remind us that we should never forget the past.
(Alexandra Minna Stern is professor of American culture, obstetrics and gynecology, women's studies, and history at the University of Michigan. A new edition of her book Eugenic Nation: Faults and Frontiers of Better Breeding in America was published in December 2015. This piece first appeared on Zocalo Public Square.)   Prepped for CityWatch by Linda Abrams.
-cw
CityWatch
Vol 14 Issue 3
Pub: Jan 8, 2016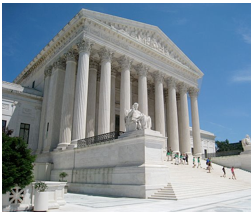 VOICES--The United States Supreme Court will soon hear oral arguments in Friedrichs v. California Teachers Association (CTA), a lawsuit with major implications for the future of organized labor. While it purports to be about free speech rights, Friedrichs is actually a deceptive attack on unions. 
Many California public school teachers working in traditional school districts are CTA members by default. CTA collects dues from members, some of which are "chargeable" -- that is, applied to the costs of collective bargaining and classified as apolitical -- and the rest of which are "nonchargeable," or classified as political.
The plaintiffs in Friedrichs seek to overturn Abood v. Detroit Board of Education, which in 1977 established that, while public sector unions could not require member contributions to nonchargeable spending, they could charge all employees for chargeable spending (activities related to "collective bargaining, contract administration, and grievance adjustment purposes").
The plaintiffs' argument boils down to the following: All spending by the union is inherently political. Mandatory employee contributions to it thus constitute "compelled speech," which is generally prohibited by the first amendment. According to the plaintiffs, the Supreme Court was wrong in Abood when it asserted that the importance of promoting "labor peace" and preventing "free rides" justifies making chargeable dues mandatory.
This argument is deeply flawed on several levels. First, chargeable dues contributions are a condition of a specific type of employment -- they aren't "compelled" by any reasonable definition of the word. Teachers who dislike this employment condition are perfectly free to seek employment at a non-unionized school. Unless the plaintiffs consider all conditions of employment in any profession to be "compelled," which I doubt they do, they can't logically argue that chargeable dues contributions are.
Second, there are also numerous other circumstances in which some form of membership dues is required. I, for example, support very little of our government's defense spending, but I still have to pay the portion of my taxes that fund it. Or, as Gordon Lafer explains, consider that lawyers must pay mandatory fees to practice law and condominium owners are required to pay association fees.
Third, while the distinction between political and nonpolitical activity is undoubtedly fuzzy, we draw seemingly arbitrary lines between the two all the time. For example, many large corporations have lobbyists who fight against unions and labor standards, charitable arms that donate to organizations that undermine unions and labor standards, and managers who discourage unionization (both legally and illegally) at their stores -- each of these activities is overlapping and affects the public interest, but only the first is typically classified as political. For this reason, the plaintiffs' arguments, if accepted, could potentially invalidate a whole lot of other rules that differentiate political from nonpolitical activity.
Fourth, the prevention of free rides (when someone benefits from collective bargaining without paying for it) is a compelling justification for requiring dues from union members. Unions in states that have restricted collective bargaining are already reeling; in Wisconsin, for example, where Governor Scott Walker initiated an anti-union crusade in 2011, compensation has fallen by 10 percent for members of the Wisconsin State Employees' Union, while NEA membership in the state has fallen by a third and AFT membership by half. Allowing free rides and making it more difficult for unions to negotiate reduces the bargaining power -- and hence the likelihood of securing adequate compensation and good working conditions -- for all members.
The organization behind Friedrichs, the Center for Individual Rights, has strong ties to individuals and groups, like the Koch Brothers and ALEC, that routinely fight against workers' rights. This lawsuit is part of those efforts; it isn't actually about free speech or constructing sensible policy. Instead, it's about undermining organized labor and further diminishing union strength and worker bargaining power.
For wealthy interests who benefit when workers lose and those congenitally opposed to teachers unions, Friedrichs may thus be welcome. But those who care about workers' rights and are interested in the facts would do well to oppose it.
Note: A deeper dive into Friedrichs and a related lawsuit can be found here.   
(Ben Spielberg is 34Justice co-founder and blogger. This piece was posted first at Huffington Post) 
-cw
CityWatch
Vol 14 Issue 3
Pub: Jan 8, 2015
WHO WE ARE--The Academy of Motion Picture Arts and Sciences, that's the group that picks the Oscar nominees and winners, faces its first big test on January 14. That's the day that it will announce who its members nominated for this year's Academy Awards.
It's a big test for a good reason. A year ago the Academy was publicly embarrassed, almost humiliated, by the avalanche of bad press, and threats from civil rights leaders to picket and boycott the awards ceremony, it got. It was under withering fire for having a near unbroken parade of white men and women troop to the stage to snare Oscars. It was the whitest Academy Awards in nearly two decades. It was so white that Award ceremony host Neil Patrick Harris (photo below) got grim faced laughs when he cracked, "Tonight we celebrate Hollywood's best and whitest, sorry … brightest."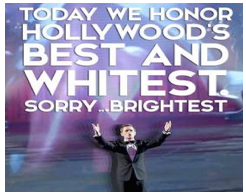 The Hollywood industry shot callers did not want a repeat of that image fiasco. They solemnly promised to do everything in their power to do better with the Oscars. They promised to do due diligence in breaking up the clubby, chummy nearly all white, mostly male membership of the Academy. That meant encouraging more minorities in the industry to apply for membership.
They announced that they would launch a new initiative to get more minorities on the Academy staff. They would encourage the studios and independents to scour the woods for more black, Hispanic, Asian and female filmmakers and performers to bring into the industry establishment. They repeatedly pointed out that the film industry moguls meant business in their pledge to do more to break up the good ole' white guy club. The proof of that offered to bolster their claim to do more to make a racial and gender make-over was that the Academy's own president was an African-American woman.
The debate over what Hollywood should or shouldn't do to make the film business more ethnically and gender representative of the country and the film-going audience has raged for decades. The paltry number of black, Hispanic, Asian screen performers, directors and behind the camera talent who has been nominated, let alone who have won Oscars, has been endlessly cited. The landmark 2002 Academy Awards in which blacks won the best actor and actress award, or the even more landmark 2005 Awards in which five out of the 20 nominations of black actors, now seems like ancient history. The Academy has sped backward since those heady days.
The push to get Hollywood to open its doors wide to minorities and women up and down the filmmaking food chain is not academic. Minority and women filmgoers yearly pony up tens of millions to help bolster the film business.
What's presented on the big and little screen represents America's cultural face of what the industry and the country is supposed to look like. It's not just about a glitzy on screen image it's about transforming an industry whose business is to entertains into a business that reflects and fairly represents its clientele, that's the ticket buying public, and provides real opportunities for a part of that clientele to work and rise to the top in that industry.
This goes far beyond ladling out a statute on the podium to a handful of hand-picked select and elite film talent every year. Still, it's the glitter and glamor of that ceremony and those awards that millions on ritual cue tune their TV sets into every year. They sit for hours watching, and along the way identify with and revel in the mirth, ecstasy and fantasy of the Oscar winners.
The Academy is, of course, from its words and promises and the embarrassment of a year ago, is well aware of the industry's mass power and allure, and even its responsibility to literally put a better and different face on its business. The problem though is how to get those faces in its inner sanctum. 
It's a high bar to scale. A prospective member has to be sponsored by two current members of the Academy. Or, they must have been nominated for an Oscar. There's more. If they can get over that bar they have to pass muster by the Academy's Board of Governors who have the final say so over who gets in. The Academy hasn't given any indication that it will loosen its admission standards anytime soon, if ever. 
Hollywood's business is what it has been from the day in 1929 when it held its first Academy Awards ceremony and that's to entertain and not crusade for racial and gender diversity. That won't change. But what can and should is the face of those who receive its awards for entertaining.
In 2015, all eyes watched an Oscars ceremony that was a mostly white guy's show. All eyes will again be on the Oscars to see what's changed. The message then is not another white Oscars.
(Earl Ofari Hutchinson is President of the Los Angeles Urban Policy Roundtable and an occasional contributor to CityWatch. For more of Hutchinson insight.) 
-cw
Tags: 
CityWatch
Vol 14 Issue 3
Pub: Jan 8, 2016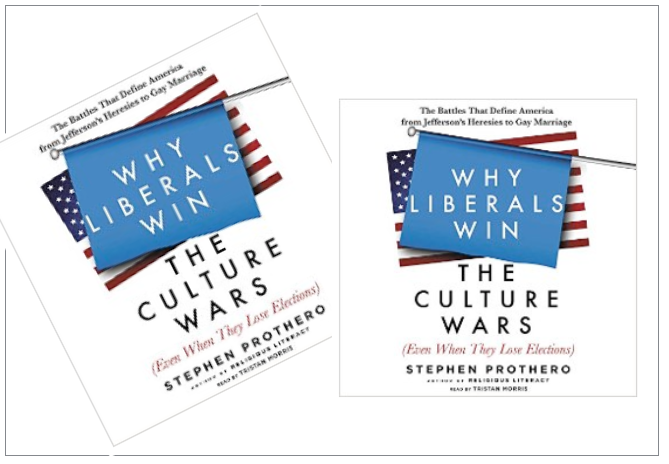 BOOK WATCH-Social progress occurs because liberal-minded reformers defeat conservative resistance.
That's how slavery ended – and women gained the right to vote – and couples won a right to use birth control – and Social Security pensions were afforded to retirees – and labor was allowed to organize – and Prohibition was reversed – and blacks overcame Jim Crow segregation – and gay sex was decriminalized – and Medicare and Medicaid were established – and Sabbath "blue laws" were abolished – and censorship of movies and books ended – and health coverage was expanded under the Affordable Care Act – and pollution controls were enforced – and gays gained a right to marry – and many other humane advances occurred.
This week, Boston University religion professor Stephen Prothero will release his book Why Liberals Win the Culture Wars (Even When They Lose Elections). He says conservatives often feel society shifting away from their cherished privileges and prejudices – for example; they feel "anxiety about the demise of the patriarchal family or Anglo-American dominance or 'Christian America.'" Too late, they raise an outcry and fight a furious resistance, but the trend can't be stopped.
"In almost every case since the founding of the republic," Prothero wrote, "conservatives have fired the first shots in our culture wars. Equally often, liberals have won… [and] a liberal win becomes part of the new status quo and eventually fades from our collective memory. No conservative today wants to disenfranchise Mormons or outlaw five o'clock cocktails. So these victories no longer even appear to be 'liberal.' They are simply part of what it means to be an American."
The professor added:
"America's culture wars are won by liberals … Gays and lesbians get marriage. An 'infidel' (Jefferson) and then a 'papist' (Kennedy) get the White House. Nearly as predictably as night follows day, those who declare war on 'infidels' or Catholics or the sins of the 1920s or the abominations of the 1960s go down in defeat. Liberals win because they typically have the force of American traditions on their side, not least the force of the Bill of Rights itself, which on any fair reading protects the rights of minorities against the impositions of majorities. Liberals also win because the causes conservatives pick to rev up their supporters are, surprisingly, lost from the start."
Prothero spotlights five religious-racial-moral battles in America to prove his point. The first battle was a showdown in the 1790s when conservative churchmen branded Thomas Jefferson a "howling atheist" in league with violent radicals of the French Revolution. The struggle involved dispute over whether America was "a Christian nation."
Elections of 1796 and 1800 "turned into a cosmic battle between God and the devil, and America's first culture war was on," Prothero wrote. Alexander Hamilton called Jefferson "an atheist in religion and a fanatic in politics." Amid the tumult, "conservatives scapegoated immigrants as 'hordes of ruffians' and 'revolutionary vermin'" (somewhat like today's Republican denunciations of Hispanics and Muslims).
In the end, Jefferson triumphed, and America became more inclusive of unorthodox people.
The second culture war involved a wave of violent "nativist" Protestant attacks on Catholics around America. In 1844, Catholic-Protestant hatred triggered a cannon battle in the streets of Philadelphia, killing dozens. Anti-Catholic riots and church burning ensued into the 1850s, spawning the "America for Americans" Know-Nothing Party, which won 75 seats in Congress in 1854. Gradually, hatred of Catholics receded, but Protestant prejudice lingered until Kennedy won the presidency in 1960.
The third culture war was hostility and violence toward Mormons and their polygamy practice. Latter-Day Saints founder Joseph Smith and his brother were murdered by an anti-Mormon mob in Illinois in 1844. Also, "Mormon leaders would be sued, jailed, beaten, stripped naked, tarred and feathered, and murdered," the professor wrote. But this wave eventually faded.
The fourth culture war was Prohibition in the 1920s after evangelists and fundamentalists succeeded in banning alcohol. The struggle included conservative alarms over flappers, jazz, race-mixing, smoking, cosmetics, hair-bobbing, Sunday golf – and even evolution, as crystallized by the "Scopes Monkey Trial." Government-enforced sobriety bred bootleggers, organized crime, and bribery of police and prosecutors. In the end, liberals won the right for Americans to drink if they wished. Conservative churches were defeated, and Prohibition ended.
The current culture war arose as a backlash against the tumultuous 1960s when young Americans loosed the sexual revolution and war-denouncing counterculture. Racial desegregation, women's right to choose abortion, and the banning of government-led school prayer have further outraged conservatives. The right wing "[has seen] American society drifting away from them, erasing forms of culture they held dear."
Over time, most Americans have accepted liberal victories, but today Tea Party hard-liners still sound right-wing trumpets. Will culture wars continue forever? Will progressives keep pushing for more personal freedoms? Dr. Prothero concludes:
"Liberals can take comfort in the fact that they almost always win our cultural battles – that the arc of American cultural politics bends toward more liberty, not less."


(James Haught is editor emeritus of West Virginia's largest newspaper, The Charleston Gazette-Mail and is provided to CityWatch by Peace Voice) 
-cw
CityWatch
Vol 14 Issue 3
Pub: Jan 3, 2016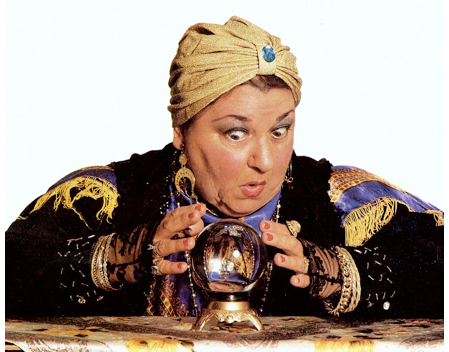 MY TURN-At the end of 2014, I wrote my "year-end" with a few disclaimers. I didn't write one for 2015 because I was literally unplugged -- on the high seas without internet connection! 
The first couple of days of withdrawal were painful, glancing at my digital appliances when nothing was there. Amazingly enough, by the third day it was only a minor inconvenience and for the rest of the fourteen days ... I really didn't care! I heartily recommend this "cold turkey" treatment to you all. It's amazing what one can do with the time not devoted to our digital addictions. 
I utilized my time well by riding a camel in Cabo San Lucas (an oxymoron if there ever was one, but have the picture to prove it,) went zip-lining in Costa Rica and, among other things, managed to read eight books. 
And, oh yes ... I pondered what I would write about for CityWatch. Now that I'm plugged in again, I have taken a look at what I wrote in 2014. I could have just re-run it here, but unfortunately, things in both the world and locally are worse. 
A macro look at the U.S. in 2014 showed the stock market, GNP, unemployment and healthcare coverage had accomplished great gains. We were better off than most of the other parts of the world. 
However, in 2015 we saw violence increase ten-fold -- finishing here in San Bernardino with a terrorist mass shooting. The stock market closed down 2% for the year...the worst loss since 2008. Unemployment did drop, but wages stagnated most of the year.  Interest rates were raised by .25% after almost a decade of no increases. Healthcare saw big jumps in pharmaceutical prices that forced premiums to rise; it's still better than before the Affordable Care Act, but not as good as it could be.  
Los Angeles managed to cut its water consumption as dire predictions about El Nino starting in January came true. Our City Council talked a great game but accomplished very little. Crime increased significantly, although that could have been due to the fact that we received false statistics in prior years.  
The honeymoon with Mayor Garcetti is over and the actual living together has had some bumps. The Porter Ranch gas leak has uprooted and sickened thousands of families in the northern part of the San Fernando Valley and might not be fixed until March. And our other favorite utility to hate -- the DWP -- is focused on increasing rates, allegedly to rebuild our aging infrastructure. My CW colleague, Jack Humphreville, has detailed the DWP saga very well. Take a look back at his articles in CW. 
After five months of searching we still don't have a Superintendent of Education. The School Board assures us that we should have one by the end of the month. In the meantime, antagonism caused by the debate over public and charter schools continues to fester. 
At the end of last year, I also listed the baggage we were carrying into 2015. Let's see if any of that has gone from being "checked" to becoming a lighter carry on. 
Italics here are my 2015-2016 update: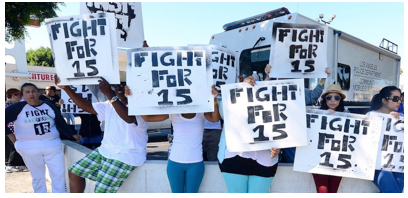 1)     Economic Inequity. The ramifications for this continued and growing gap between the top echelon and the rest of the working population could eventually destroy our way of life. Remember Marie Antoinette and her immortal "Let them eat cake?"  It is also a root cause for many of the other challenges we face. 
That hasn't changed to any great degree. Yes, minimum wage has gone up but one still can't live on a 40 hour a week minimum wage salary and feed a family. 
2)  The  Police Force in Minority Communities. Perception becomes a reality and the tension and resentment between the two in many communities must be altered.  There is blame on both sides. Where are the community leaders advocating for kids to stay in school, respect their teachers and each other and, probably most important, where is the parental influence? 
On the other side there is a huge gap between minority and white communities in both arrests and "stop and frisk." That must change if we are to progress as a society. Are there bullies in the Police Force? Of course there are… as there are in all parts of our society. 
We saw even more of that this past year. Police-involved fatalities were too frequent. The City Council endorsed "body cameras" but Police Chief Beck decreed that in the case of police-involved incidents, the police officers would have access to the video BEFORE writing their reports. Also, the public would have to go through the courts in order to view the videos.  
Doesn't sound too transparent to me. 
3)  Education. I don't know if the "Core" program is the answer, but with all of the smart people working in the educational sector, there have to be solutions. We as a society can't afford to have an illiterate population. There are so many inspiring teachers involved in successful programs across the nation. Maybe using them to develop curriculum, instead of having administrators make the decisions, might be an answer. It couldn't hurt! 
Higher education should be available to all and it shouldn't be a strictly academic program. It means acquiring advanced training in those areas that the individual can master…whether it be plumbing or nuclear science. This helps grow our economy and makes life easier for all of us. 
"No child Left Behind" was allowed to fade away and new approaches are being discussed. It's true that LA schools win academic decathlons, but there are still way too many dropouts as well as kids who can't read. 
4) World Conflicts. Personally, I don't think the U.S. can solve the world's problems. I also don't think that we can remake the world in our own image. At the same time, we also CANNOT allow genocide to occur. So many people profess to have answers to all of the world's conflicts, but I am not one of them! I do agree with some of the experts that what we are experiencing now is, sadly, the "new normal." This is baggage that is not likely to be checked in my lifetime. 
It was a horribly violent year. We had the Paris Attacks, the immigration exodus, Saudi Arabia and Iran are now facing off, and in this first week of 2016, North Korea is boasting about its hydrogen bomb. If it can be made to fit on the end of a long range missile, it could hit the West Coast. 
Nowhere feels safe. For a week we were able to relax about a nuclear Iran when it agreed to some strong terms, but now that looks "iffy" even though they just got rid of 25,000 lbs. of uranium. 
We did restore relations with Cuba but Congress has not lifted the sanctions. 
5) Leadership. We as a nation do not encourage great leaders. By the time they are elected to leadership roles they have had to compromise on so many things. The combination of mediocrity and masses amounts of money is what wins elections. One may have a great message, but if there aren't sufficient finances to get the message out…it does no good. Where will our future leaders come from? 
Reams have been written on this. We are the only country that starts an electoral campaign two years before the actual vote takes place. We and, unfortunately, the rest of the world have witnessed some of the most embarrassing and hateful rhetoric in modern history. Ironically, the only bright spot here is that we've seen evidence proving that it isn't the one who spends the most money who gets the most attention! 
My prediction is two-fold: This will either spur a huge turnout at the polls or, by the time November rolls around, a large percentage of the country will be so turned off they won't vote. 
Since "all politics is local," last year, I listed the carryover baggage from 2014: 
City Pension growth
Earthquake Retrofitting
Water distribution and Conservation
Transportation Issues
Infrastructure Fixes
Uncompetitive Business Ordinances
Education Conflicts
Minority Community Police Conflicts
Apathetic Voters 
Add to that the homelessness problem and the plight of our Veterans and nothing has really changed. In many cases, it has gotten worse. 
Now the State is stepping in and this week we hear comments about the lack of a concise plan from Los Angeles. This I don't understand! The Mayor formed a crisis committee in June. We have some brilliant people in this City, who, if they were all locked in a room, could come up with some creative and practical ideas. Obviously our City government is not part of that group. 
I am sure you will let me know what else I should add to the list. 
Will we find solutions to all of this in 2016? Not a chance! We can only hope to make some progress, and I am more pessimistic about that than I was this time last year. 
Last year I said:  
I would be remiss if I didn't mention our Neighborhood Council System (NCs). I have been both an observer and an activist in this movement and have seen that its potential to help our City is still enormous. 
Neighborhood Councils face a real challenge going into the future. They are poised at a fork in the road…either rising to a higher, stronger position in the City or gradually dying out. The biggest weakness, in my opinion, is the lack of new leadership. There is no mechanism to encourage young people to participate. There are too many NCs in which the leadership rotates among the same group of people and for too many, it is a "power trip." 
2016 is an election year for the NC's. Thirty-five out of the ninety-six have opted for online voting. It is a very good way to test the results and see if it would work for our citywide elections. 
There have been some positive changes at the Department of Neighborhood Empowerment (EmpowerLA). They were able to increase staff. But, of course, without the thousands of volunteers, they would literally be out of business. 
On the other hand, I have a feeling that there are several City Councilmembers who are doing everything they can to undermine the influence of the Neighborhood Council system. They don't want their actions to be scrutinized by their constituents. However, they are up against a passionate and better organized group. Some of them will suffer the errors of their ways come the next election. 
I do want to express my appreciation to all of you who have allowed me to vent my frustrations and to those who have shared with me the positive things that everyday people do for their neighbors. I hope I have stirred the pot a little by discussing issues that affect all of us living in this imperfect but wonderful City. 
And, as always, my gratitude to CW Editor Ken Draper for his years of dedication to the betterment of Los Angeles, his vision and his relentless search for multiple opinions on the news. 
As always comments welcome.
(Denyse Selesnick is a CityWatch columnist. She is a former publisher/journalist/international event organizer. Denyse can be reached at: [email protected]) Edited for CityWatch by Linda Abrams.
-cw
CityWatch
Vol 14 Issue 3
Pub: Jan 8, 2016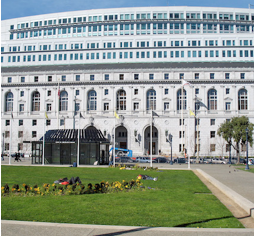 WAGING WAR ON BIG MONEY-When it ruled Monday that California lawmakers can ask for voters' opinions on campaign-spending laws, the state Supreme Court underscored "that the ultimate power of our government is vested in the people," Common Cause senior vice president Karen Hobert Flynn declared in the wake of the decision.
By upholding the legality of Proposition 49 -- which would ask voters whether Congress should propose an amendment overturning the 2010 U.S. Supreme Court decision known as Citizens United   -- the court spoke "directly to the question we have faced since the Citizens United ruling," Hobert Flynn continued. "Are we a democracy of, by, and for the people, or are we to be ruled by an elite, moneyed class, where the power of government rests in the hands of a few wealthy special interests?"
The San Jose Mercury News reported on the 6-1 decision:
The California Supreme Court on Monday for the most part upheld the state Legislature's power to put nonbinding, advisory measures on the ballot -- allowing state politicians to essentially test the waters on issues with voters without actually enacting new laws. The justices left some questions unanswered as to how far the Legislature can go in using such measures in the future.
The unprecedented legal test stems from Proposition 49, a measure removed from the November 2014 ballot by the state's high court that sought voter views on whether Congress should be asked to overturn the U.S. Supreme Court's controversial 2010 Citizens United ruling on unlimited independent campaign spending.
"Long-standing historical practice among the states demonstrates a common understanding that legislatures may formally consult with and seek nonbinding input from their constituents on matters relevant to the federal constitutional amendment process," the ruling read in part.
"We see no evidence the drafters of the California Constitution intended to deprive the Legislature of a tool other state legislatures have long used to ensure they are truly speaking on behalf of their states in the federal constitutional amendment process," Justice Kathryn M. Werdegar wrote for the state's high court.
The development paves the way for the state legislature to put this issue before voters statewide in 2016. "I certainly expect it to be on the ballot one way or another," Derek Cressman, who was the campaign manager for the proposition before it was removed from the ballot, told the LA Times. Hundreds of thousands of Californians also have spoken in support of an amendment through local advisory referenda, Common Cause points out.
A similar advisory referendum is slated to appear on the ballot this November in Arkansas. And in Washington state, backers of yet another initiative aimed at overturning Citizens United submitted 330,000 signatures to the secretary of state at the end of December -- more than enough to qualify the measure for the 2016 ballot.
"Coast-to-coast, Americans are determined to break the hold of big money donors on our politics," said Hobert Flynn, "from city hall and the county courthouse to the national capitol and the White House."
(Deirdre Fulton writes for Common Dreams … where this piece was first posted.) Photo: The Earl Warren Building in San Francisco -- Sanfranman59, licensed under GFDL via Wikimedia Commons.  Prepped for CityWatch by Linda Abrams.
-cw
CityWatch
Vol 13 Issue 100
Pub: Dec 11, 2015