PLATKIN ON PLANNING--The simultaneous announcements from the Mayor's Office that the current Director of City Planning, Michael LoGrande, has resigned, and his successor will be – pending confirmation -- Vince Bertoni, currently Pasadena's Planning Director, speaks volumes.   
For one thing, there clearly was no national search for a new Director of Planning for the second largest city in the United States.  No job announcements in professional planning magazines.  No interviews of short-listed candidates before the City Planning Commission or the City Council's Planning and Land Use Management Committee.  Just an uncharacteristically quick and decisive executive decision by Mayor Eric Garcetti.   
It indicates that LA now functions like a small town in which everyone knows each other since prior to Pasadena Vince Bertoni was a former Deputy Director of Planning in Los Angeles. City Hall no longer has an interest in tapping professional planning expertise from other metropolitan areas, such as Indianapolis (Cal Hamilton), New York City (Conn Howe), San Bernardino County (Ken Topping), or San Diego (Gail Goldberg).   
To be clear this lack of a national search is not because City Planning staff is so knowledgeable that there is no need to look elsewhere.  Rather, City Hall's pro-development institutional culture is so in-grained that hiring professional planning from the outside could gum up the urban growth machine.  Better to tap a familiar face and hope that new Director of Planning can somehow placate two forces closely at odds with each other.  
On one side are the investors, contractors, realtors, and their ilk hard at work hustling permits and entitlements for everything from McMansions to skyscrapers.  
On the other side are the community groups that turn to publications like City Watch to make it clear that LA is in the midst of a speculative real estate bubble in which character, scale, environmental impacts, and infrastructure capacity barely factor into permitting decisions.  In fact, it is this "approve everything" attitude that gave rise to the Neighborhood Integrity Initiative that may have fueled Michael LoGrande's unexpected departure.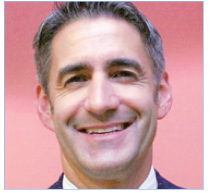 Presumably, the City Hall rumor mill will eventually leak the particulars of this revolving door, but until then speculation rules.  Did the City lose too many planning-related lawsuits, especially in Hollywood?  Did some City Hall insider not get the goods delivered in time?  Is the public being thrown a bone to undermine the Neighborhood Integrity Initiative?  At this point the public simply does not know, which is why rumors fly so easily. 
But regardless of the reasons, Vince Bertoni (photo left) clearly must have some mixed emotions about his new position.   He will inherit a department that is finally well staffed with over 400 employees, but the bulk of them are new hires because around 75 or more veteran planners left the Planning Department over the past decade through a golden hand shake or induced retirements.  
Their institutional memory and knowledge about planning and the particularities of Los Angeles walked out the door with them.  While the drive and ambition of recent hires can fill some of this vacuum, it also means that there will be avoidable mistakes and duplicated work. 
Since Vince Bertoni is a planning professional, he will quickly realize, if he does not already know it, that the planning function of LA City Planning is the runt of the litter.  Most of those 400 employees are dealing with zoning entitlements for specific projects, not planning Los Angeles.  Moreover, many of these entitlement projects require amendment to the General Plan, a clear indicator that market forces, not adopted plans, are shaping the Los Angeles of the future. 
The remedy for this situation is no easy task, and hundreds of zoning technicians cannot be quickly retooled to update, implement, and monitor the different elements of LA's General Plan.  Only two of these elements are up-to-date:  Housing and Transportation (Mobility), and the latter is subject to a lawsuit.  One other optional element, Health, was recently adopted, but the other General Plan elements are seriously out-of-date and in need an urgent update.  
Foremost among those elements requiring an immediate update is the optional General Plan Framework Element.  It ties together the entire General Plan but is based on 1990 Census data.  It population forecast for 2010 overshot the 2010 census by nearly 500,000 people.   Another optional element, Infrastructure, dates back to the Calvin Hamilton era, and is now 50 years old. 
Furthermore, Los Angeles urgently needs two other optional General Plan elements.  One is Economic Development, a perennial issue in Los Angeles because employment levels have been stagnant for over two decades. 
The other optional element is Climate Change.  Many cities have already prepared a Climate Change Element, and the State of California has prepared detailed guidelines to assist cities in preparing this new element.  Instead, both Mayors Villaraigosa and Garcetti had their staff prepare Climate Action Plans.  In effect, the implementation program is there, but not the policies to guide and monitor it. 
In the case of the adopted General Plan elements, the situation is the reverse.  The policies are there, but their implementation is haphazard because there is no linkage whatsoever between the City's planning process and its budgeting process, including the Capital Improvement Program.  Like each city Departments' work program, they exist in parallel universes. 
Finally, all of the General Plan elements need to be carefully monitored, and the General Plan Framework mandates exactly what this monitoring entails.  But, the monitoring program does not exist, and City Planning has only produced one highly incomplete monitoring report in the past 16 years.  Public law suits have attempted to correct this enormous flaw, but the response of the Planning Department and the City Attorney was to fight the lawsuits, not to finally establish the monitoring program and produce the annual monitoring reports carefully delineated in the General Plan Framework. 
This tension between planning and zoning will not go away on its own in Los Angeles, and it is the job of a strong Director of Planning to make sure they are on an equal footing.  For this to happen, Vince Bertoni clearly has his work cutout for him.
(Dick Platkin is a former LA city planner who reports on planning issues for CityWatch.  He also serves on the boards of the Beverly Wilshire Homes Association and Planning Committee of the East Hollywood Neighborhood Council. Please direct any comments or corrections to rhplatkin@gmail.com. )
-cw
CityWatch
Vol 14 Issue 3
Pub: Jan 8, 2016