GAMING - People in Sydney's Hyde Park began placing bets on horse races in the 1800s. It marked the beginning of the development of gambling in Australia. Only a little time had elapsed, and the first lottery was held in 1880. And if we look back to the 1950s, that was when slot machines first appeared in the country's bars and nightclubs. Thus, it is safe to assume that gambling has been around for quite some time in the country. Consequently, it is no wonder why online casinos have gained a lot of popularity in recent years.
While a plethora of games at Australian online casinos are available to players, three options stand out as the most popular: pokies, roulette, and bingo. Each of them has its own unique peculiarities, making them beloved by gamblers all over the country. So let's take a closer look at those four most popular games on Australian gambling websites nowadays. 
#1: Pokies
There is a good reason why this game comes first in our top. Pokies, or slot machines as they are commonly known in other parts of the world, are by far the most popular casino game in Australia. These brightly coloured machines can be found almost in every casino, pub, and club in the country and are a favourite among both casual and serious gamblers.
The state of New South Wales was one of the first to authorise poker slot machines in 1956. At present, the state is ranked second in the world for the number of gambling machines. Generally, about 25 per cent of all slot machines in the world may be found in Australia, with more than half of them found only in New South Wales. Moreover, Australian clubs and casinos have more slot machines (pokies) than all of Mexico, and Canada put together. Those are both unexpected facts and compelling arguments for familiarising oneself with the fundamentals of pokies in order to give them a try.
#2: Roulette
Roulette is one of the most exciting games available at any Australian online casino. The game involves placing bets on where a ball will land on a spinning wheel, with different bets offering different odds and payouts. Simply put, gamblers get the freedom to bet on whichever outcomes they want. Stakes can be placed on single or sequences of numbers, colours, and even or odd numbers.
Although roulette is a game of chance, players can use various betting opportunities and sound strategies to improve their odds of winning. Accordingly, each gambler has what is called the "best bet in roulette." However, if such a bet exists, the obvious question arises about whether it is possible to find it. Commonly, there are three high-odds betting variants in the game:
evens/odds;
lows/highs;
red/black.
Yet, the payouts on these stakes are among the lowest (1:1). The opposite is true: you can choose to bet with the highest payout possible. A straight wager on this can pay off at 35:1. This type of bet naturally has a minimal possibility of winning due to the game design.
#3: Bingo
This game is likely a primary propagator in the rise of online punters. After all, it is hardly possible to find anyone who doesn't like playing bingo online. It is a pretty popular and simple option to play on gambling platforms.
The game offers a fun and social atmosphere, and the chance to win cash prizes adds to its appeal. Online bingo is similar to a real game and provides the same thrilling experience. If punters keep playing, the jackpot total could gradually increase over time.
In bingo online, the number of punters participating influences the outcome. In other words, the jackpot size depends on the number of people playing. Consequently, the more participants, the bigger the jackpot. You can win with a low stake, but the odds of winning among the gamblers decrease.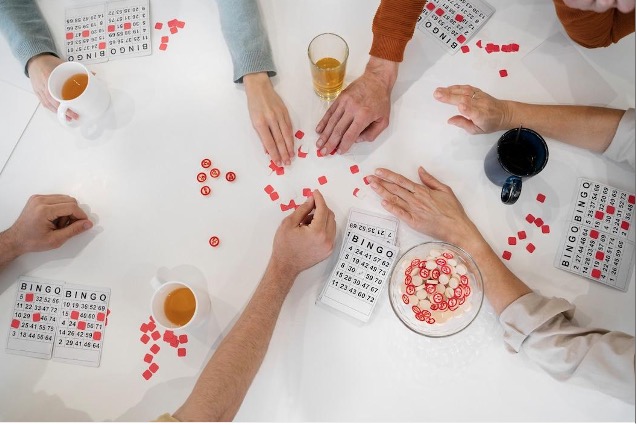 Conclusion
Now that you know a bit more about popular Australian casino games, you can find the perfect option for yourself. Whether you are a serious gambler or just looking for some casual fun, these games will surely provide hours of entertainment.
###