ERIC PREVEN'S NOTEBOOK - Guardian News and Media offered a blistering review of Fox's World Cup coverage, spanning the full dizzying scope of what they referred to as, "witlessness" in Qatar.
Apparently, Rob Stone of Fox called Doha "Dosa" ahead of the opening match – Doha is the capital of Qatar, home to the world cup this year, and a Dosa is a fermented south Indian pancake.  Ooops.
Aaron Timms, who has written for The Sydney Morning Herald, Salon, and The Daily Beast, and iykyk or "He likes sport" iydk was relentless, lamenting that there was no coverage of the "crass commercialization and death."
BBC, he pointed out, boycotted the opening ceremony, but Fox ran it gavel to gavel with an exciting follow up "look at exploring Qatar, sponsored by the Qatar Foundation."
Where have I seen a $5,000,000 donation from Qatar?  
The Mayor's fund, right? 
Eric Garcetti's mayor fund.  When does Karen Bass get the keys to that little piggy bank? Or have the shelves already been cleaned?  Hopefully, the local paper of record will figure it out. 
Anyway, how dare the Guardian criticize the robust jamming of brands down our viewers' throats. This is Los Angeles, USA Bitch!  Casey Wasserman is our leader!
Commercials are fantastic and branding each of the various segments and moments during a telecast is fun and can be lucrative.  
"Here's the player to watch segment, presented by Coca-Cola"
Your first-half moment, sponsored by Verizon"
"Our player spotlight is hosted by the Volkswagen ID.4"
Even, my city watch notebook has every paragraph branded by some product or another, it's a surprise every time.
But, theoretically, Inaugurations are slightly different than sporting events. 
What is the purpose of an inauguration?  Who is paying for it? How much will it cost? How much should it cost?
Answer:  A committee can use campaign funds or officeholder committee funds (if the event is open to the public).  In some instances, mayoral candidates have set up an account with the Controller's office and had donations and payments made from that account.  
The state does allow a non-profit to raise funds on behalf of a candidate (see link below). 
Reporting will depend on the way the funding is raised.
Follow Up question:  I agree that applying the rules is fact-specific and could vary depending on the situation. But can you keep the public apprised of what the new mayor is going to do?  ffs
We want to be sure if there are sponsorship opportunities, an RFP will be properly conducted, if appropriate.  We need maximum transparency and we should be fine.  
Westfield and AECOM have done enough, presumably. It is time to make room for someone else... but not ONNI, if they are in fact, Canadians as reported, somewhere.  Are they?  Would that matter? 
Because if being Canadian limits the amount you can donate, I need to know, stat. 
Answer: If an account is being set up with the Controller or the entity is a non profit, then the Controller or the IRS would set the rules about who can or cannot donate.  Ffs. Here's the friendly section entitled Foreign Nationals from the Federal Elections Commission FEC website  link.
This week's city council meeting is brought to you by McDonald's. 
Public hearings sponsored by Tampax. 
Budget hearings paid for with a grant from Enterprise. 
Real Estate Company Sponsor  ______.  See the Chief of Staff, Chris Thompson of LA28.
Upside Down:
BREAKING: Shifting to a new and also proven way to deflavorize public comment, Supervisor Janice Hahn has announced that she plans to "take unlimited public comment on each item when it is considered by the Board." 
In the olden days, the LA County Board of Supervisors and the City Council both ran productions that began with plenty of pomp and circumstance at the top of show, including a weekly pet adoption.
As the board has leaned toward Care First, Jail Last, the fab five, as they've come to be known, have done away with pet adoptions as part of the meeting.  And they've been on track to eliminate public speaking entirely, if not by them. 
They've cut the opportunities to testify in half, and then also cut the number of meetings at which those opportunities to testify take place by half.  Result, a dramatic and horrifying reduction of public comment.
Until now: The Los Angeles Times who have been producing gorgeous collectible, customizable newspaper books of historic Moments of Los Angeles, are not alone. The Dodgers, Lakers…here now, the 2nd most corrupt city in America Collection, from EPN (Eric Preven's Notebook)
*An exclusive,…Janice Hahn ACTUAL Statement on Public Comment: 
Supervisor Janice Hahn to Increase Public Participation in Board Meeting as Chair

Los Angeles, CA – Los Angeles County Supervisor Janice Hahn, who will become Chair of the Board on Tuesday, December 6, 2022, is announcing new changes aimed at increasing the public's ability to participate in Board Meetings.
 
"The changes that were made to the board meetings during the pandemic kept people safe, but came at the expense of unlimited access by the public to our work," said Supervisor Hahn. "As chair, my goal is to increase the public's ability to participate in our meetings and weigh in, in real time, on policies the board is considering."
 
Hahn will serve as chair of the Board until December 2023. 
 
Changes to Public Comment:
Starting this Tuesday, Supervisor Hahn, as Chair, will change how public comment is taken during board meetings.  Rather than all public comment being taken together at the beginning of the meeting and limited to 90 minutes, as has been the practice during much of the pandemic, Hahn will take unlimited public comment on each item when it is considered by the Board.  Members of the public interested in participating can either come in-person to the Hall of Administration or participate virtually by calling (877) 226-8163 and using participant code: 1336503. 
 
Additional Changes to Board Meeting:
• Board room capacity will remain 200, tho, in the past it was 300 members of the public. 
• Hahn will also bring back the pre-pandemic tradition of inviting a local veteran to lead the pledge of allegiance, and a resident to deliver an invocation at the start of every meeting. 
• Tuesday, December 6 will also be the first time that the board meeting includes a land acknowledgement recognizing the First Peoples, thanks to the recent passage of a motion authored by Supervisor Hilda Solis and co-authored by Supervisor Hahn. 
• Hahn is adding an additional monthly board meeting dedicated to Public Hearing items.
Helpful analysis:
During the typical Board of Supervisors meeting from days of yore, the arrangement would unfold naturally over several hours, eventually devolving into a rousing session with the public, a set of primarily angry critics who were furious about being made to wait as miles and miles of the honorary scroll was handed out to rank and file county workers.  
The public was given three minutes on the items and could speak on any item on the agenda and three minutes on a general comment.  It was an incentive to make the trek downtown, that you could 'have a say' for up to six minutes if you were willing to wait. 
Zev Yaroslavsky, who had a lot of gravitas and a daughter-in-law who is about to replace the Scapegoater in Chief, Paul Koretz in CD5, tried the high-degree of difficulty maneuver of claiming that by giving time to the public (read: you assholes who are on to me) we are limiting the public's speaking time (not you assholes, everyone else!)
It didn't work out well.
Known by media insiders as the Bellman, crash and burn. 
The public pointed out, "Sir, there's not a soul in the auditorium because it's five-thirty pm on a Tuesday… and you started 45 minutes late at 9:30 am, kicked things off with two-plus hours of infuriating presentations to hundreds of staff before going into closed session.'
-30-
The City is far worse. 
Thanks to the papal sanctimony of council member Paul Krekorian, and his fussy sidekick, Strefan Fauble of the City Attorney's office, all of the honor and elegance that used to start the meetings has been pushed to the end of the city council meetings,  So Krekorian can play whack a mole with the less and less lovable protesters.
All the grandstanding from yesteryear seems like a distant memory, we wrote about it  here. 
The Presentations often included surprise visits from generous donors and celebrities, eager to receive the honor in the John Ferraro chambers on Television, which was back-channeled during the pandemic.  
And once the FBI scandals cropped up, it was harder to get anyone cool to drop by city hall. 
One speaker said, recently, "Do you have any idea who John Ferraro was?" 
I looked it up. 
Ferraro was a big boy who grew up in Cudahy, and went to high school in Bell and then on to play football at USC.  
As an adult, he stood 6 feet, 4¼ inches tall, and weighed 245 pounds. "Big John" as he was known, was drafted in the sixth round of the 1946 NFL draft by the Green Bay Packers.
Once he was elected to the city council in 1966, he stayed for 35 years. He once said about Mayor Tom Bradley, who only served as Mayor for 20 years, "Morally, he's corrupt. His desire to be governor is so overwhelming, it's eating him up. He will sell out City Hall to be governor."
He also said, "I was a tackle. Sure, we never got any glory, no headlines, and that's been my philosophy."
The chambers at City Hall are named after this hero. Might be a decent time to punt.
Eric Garcetti, Herbert J. Wesson and Nury Martinez followed his legacy of strong-arming the public.  
What an honor!
I wonder if Tiffany Haddish will be in City Hall on Inauguration Day?   At one point, Herb Wesson trotted Ms. Haddish out so much, she was at more meetings than Buscaino. tk.
Who, to be fair to Buscaino was rather busy bungling his campaign to be mayor.
The disruption continues: 
"Sir, you are ordered to be silent," 
Hallelujah! 
Please take them out."  
 "Have a nice day."  
Okay, that's a little sarcastic. 
Paul Krekorian may need a short recess from all of the ejection and exclusion he's been engaged in at City Hall. 
I mean we can blame the Protesters for a lot, but the man is only human and presumably, he has feelings. 
It simply doesn't seem fair for Mr. Krekorian to have to do all the heavy lifting on the punitive issuing of citations, while stately old Curren D. Price always gets to hop in the chair at the end for a short jazzy set.
Krekorian comes across as the nasty little guy at the piano, heading off to drain tanks, while the venerable old sax genius takes us real slow and mellifluous into the touching adjournments.
Maybe Krekorian is consulting with a Mental Health professional in the back  I would support that being an approvable expense because it's in the public's interest. 
Parting shot, as we say goodbye to Mitch O'Farrell.
O'Farrell will always be remembered for two things.  One, his relentless pursuit of more youth diving in the LA28 Olympics, and his effort to stick the landing at the bitter end of council meetings, with an empowering rallying cry or slogan. 
Do good. Or Be strong.  
How about... "Hands-up!?"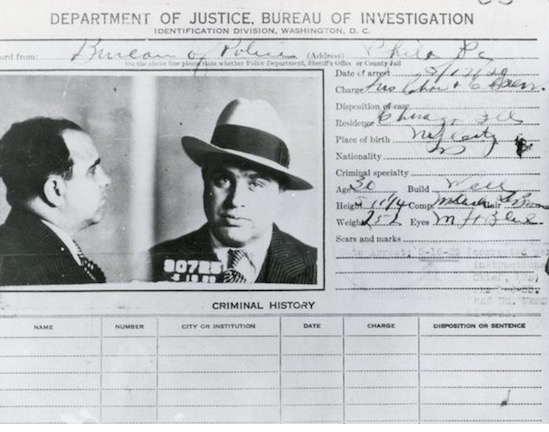 Taste Of Soul
People are Curious how Danny Bakewell, the publishing maven, and Taste of Soul promoter (chief beneficiary) and his newspaper, The Los Angeles Sentinel, are going to handle Karen Bass given their strong over-the-top support of Heather Hutt, Nury Martinez's choice to replace FBI-plagued Ridley-Thomas
The Sentinel executives were seen cheering on Nury Martinez. 
Now, Kamala Harris, the Vice President of the United States is coming to snarl traffic and MC the swearing-in of Karen Bass, on the very same steps of the Temple of Hypocrisy. 
Correction:  She'll be doing the swearing in, herself!   
Note: The City Clerks across California are ALL encouraged to have their hair done professionally, prior to the public telecast. This column supports those costs as being legitimate expense that serves the public's interest.
Herb Wesson understood two very important rules of governing. 
1. the importance of looking good 
2. readiness to violate a speaker's rights on a moment's notice.  Link to Herb Wesson swearing-in. 
Collectible Rap Sheets! 
A rap sheet is a list of a person's arrests and convictions. The sheet is commonly referred to as a person's criminal history record or a record of arrests.
Because our law enforcement is under-resourced, they always run out of money before investigating honorable public servants on the city council or county board of supervisors. Therefore the rap sheets appear lighter than they should.
Covering up the federal bribery and conspiracy charges is tough, but the public has to be the leader on accountability, as everyone in-house is conflicted. 
That's why we brought in attorney investigators from Covington & Burling on the heels of Mark Ridley-Thomas's indictment and suspension from the City Council. 
The Board of Supervisors voted to have the firm conduct an audit in an effort to ensure transparency in the county's contracting procedures. 
Since, MRT's co-star, Marilyn Flynn, pleaded guilty to federal bribery and conspiracy charges, the public is worried. 
Carolyn Kubota and Dan Shallman, the attorneys who are both former federal prosecutors in Los Angeles have been on the case since February even as dozens of sole source contracts and billions of dollars in delegated authority have been doled out via overstuffed agendas facilitated by reduced public comment.
Great news, the LA Times has assigned a beat reporter, Rebecca Ellis, to cover the Los Angeles County Government. 
(Eric Preven is a longtime community activist and is a contributor to CityWatch. The opinions expressed by Eric Preven are solely his and not the opinions of CityWatch)