ANIMAL WATCH - Last week, on October 26, WBTW in Abbeville, SC., announced that Kyleen Waltman, 38, was arrested and booked at the Abeville County Detention Center "pending charges, after a traffic stop where she was found in possession of methamphetamine."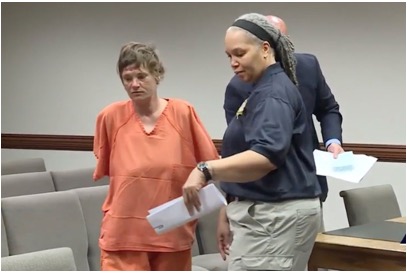 The State reported on October 27, "A Honea Path woman whose arms were amputated after she was attacked by three dogs was arrested Tuesday afternoon." A male who was in the same vehicle, Jeffrey Wayne Bond, was reportedly charged with "trafficking methamphetamine." 
A media release by Abbeyville County Captain Matthew Graham with the Sheriff's office describes that Kyleen Waltman was arrested during a routine traffic stop, after a deputy "saw the car going left of center and running off the road." 
(The woman driving the vehicle was not arrested and her identity was not made public, the report stated.) 
Kyleen Waltman was in the front passenger seat; and a male, Jeffrey Wayne Bond, was also a passenger in the car.  Bond was subsequently arrested after telling deputies he "had methamphetamine in his pocket." There was no indication in the report of Bond's relationship to either of the women, the sheriff's report states. 
Deputies reportedly conducted a search of the vehicle and found a purse that was identified as belonging to Kyleen Waltman with 8.3 grams of methamphetamine inside. When she was advised she would be arrested, "she told officers she had two other bags of methamphetamine in her pocket. One bag weighed about 5.9 grams, the other 1.3 grams," according to Captain Graham. 
"In total Kyleen Waltman possessed approximately 15.5 grams of methamphetamine, which is considered trafficking weight," Graham wrote in an agency media release. 
Bond was arrested and charged with "possession with intent to distribute methamphetamine." 
Waltman and Bond were both booked into the Abbeville County Detention Center on Tuesday afternoon; however, Judge Susan Gladden reportedly released Waltman on a personal recognizance bond on Wednesday and she left the jail approximately 30 minutes later, according to WYFF4.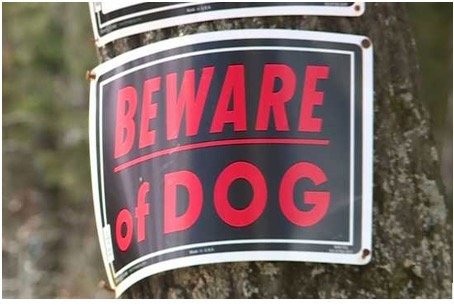 SAVAGE PIT BULL ATTACK ON KYLEEN WALTMAN 
Kyleen Waltman, a 38-year-old mother and waitress in Honea Path, S.C. was savagely attacked as she walked home on a rural path on March 21 by three vicious Pit Bulls who escaped a neighboring yard with a "Beware of Dog" sign posted. 
She underwent at least a dozen surgeries, and her condition was documented by photos provided by the family. 
The attack received international media attention and support for the victim on a GoFundMe page in March of this year, reportedly reached a total of $610,000. (The page has now been removed.) 
But she was still left with both arms amputated, her esophagus and voice box irreparably damaged, and her colon removed.
(See: Pit Bull Attacks: Woman's Arms Amputated…) 
On May 4, the NY Post reported, "South Carolina mom mauled by pit bulls now speaks through voice-generator box." The family reports on the GoFundMe page told of the agonizing physical and mental pain Kyleen Waltman suffered, which required her to be kept sedated for months. 
THE ATTACK

(Photos of Kyleen Waltman provided by family.)
A neighbor's three unsecured Pit Bulls had escaped their yard and attacked Kyleen as she walked by on her way home that day, her sister, Amy Wynne, 41, wrote. 
A man who lived nearby found her body in a ditch and got his gun and shot into the air and stopped the attack. 
"When she passed out, they were eating her alive," Wynne told the Daily Mail about the brutal attack on her sister, "She had bites on every part of her body." 
"The dogs dragged her, they scalped her. Her skull was showing. They tore her left eyelid off. They tore her right cheek off, left a hole. They ate the skin off her inner thigh and ate the flesh off her arms and ripped them off," she said. 
Waltman initially received 109 staples in the front of her head and at least 90 on the back to close her gaping wounds," according to her sister. Hospital photos were provided on Facebook to verify the reports and agony of the victim and the family. 
Wynne also told reporters, "They had to put in a colonoscopy bag and … they put her on dialysis. Doctors are hoping to regrow the tissue for her colon." 
The GoFundMe page contained almost daily reports of Kyleen's suffering and progress, including the announcement in the NY Post on May 4 that, "She also was fitted with a permanent trachea tube in her throat because bacteria from the dogs' mouths got into her esophagus. 
Wynne added that Kyleen had to speak using a voice-generator box after losing her vocal cords durig the attack (a small box fitted to the larynx, which reproduces the user's voice.) 
Wynne said on the GoFundMe page in early October, "We are at our wits end, don't know what else to do. Every bit of the donations this far has been to help get the medical equipment and pay her bills, but now it's her medicines and regular everyday needs she needs help with." 
Waltman has been approved for Medicaid, but Wynne said her sister's recent surgery out of state won't be covered.
By the grace of God, she has no brain damage," the post added; however, Kyleen had also "received the devastating news that she won't be able to get prosthetic limbs (arms)." 
This was reportedly due to the severity of the wounds to her shoulders and resultant infection in the bone, which caused extended removal of the bone, the GoFundMe page reported. 
She also credited her sister, the mother of three children—a 21-year-old son and two daughters, 18, and 17—with being a "fighter."
Certainly, there was a clear explanation throughout this recovery of why Kyleen Waltman could become addicted to the drugs administered to cover this severe physical and emotional pain. 
Her sister told the NY Post that, when Kyleen awoke from the induced coma, she "was so upset by her condition that doctors decided to put her under sedation again." 
Kyleen was dealing not only with the very real physical pain, but also experiencing "phantom pains" in the arms that no longer existed," the report stated. 
The family said that she was physically "healing well, but mentally she is 'not here.'" 
PIT BULL OWNER'S WIFE "THOUGHT THEY COULD BE TRAINED" 
Justin Minor, who lives on the road where the attack took place and owns the dogs that attacked Kyleen, was arrested March 24 and charged with three counts of owning a dangerous animal that attacked and injured a human, rabies control violation and dangerous animal not permitted beyond premises unless restrained. 
All are misdemeanors. He was freed on a $15,000 bond.
The owning a dangerous animal charge carries a penalty of $5,000 or a sentence of three years in prison. Court records show the charges are still pending.
The dogs that attacked Waltman were euthanized. Eight other dogs were seized from the owner. They were quarantined for 10 days and then sent to rescue organizations, officials reported.
(The owner of the three dogs, Justin Minor, appears in court--WYFF-4 News.)
The owner of the attacking Pit Bulls, Justin Minor, 36, was arrested on March 24 and  charged with three counts of owning dangerous animals attacking a human, a rabies violation and allowing dangerous animals off his property unrestrained. 
The dogs involved in the attack were euthanized. Eight more dogs were reportedly removed and held for a 10-day quarantine and then sent to a "rescue." 
Abbeville County sheriff's investigator Lt. Jeffrey Hines revealed that Minor's dogs had also attacked somebody else on Christmas Eve, and reportedly testified that Minor's property was unfenced and his many dogs roamed freely around the area.
Hines also testified that Minor, who has been released on a $15,000 bond, told police that he wanted to euthanize his dogs after they killed his chickens earlier, but his wife thought they could be trained, according to local outlet WYFF-4 News.
KYLEEN WALTMAN'S ARREST RAISES MORE QUESTIONS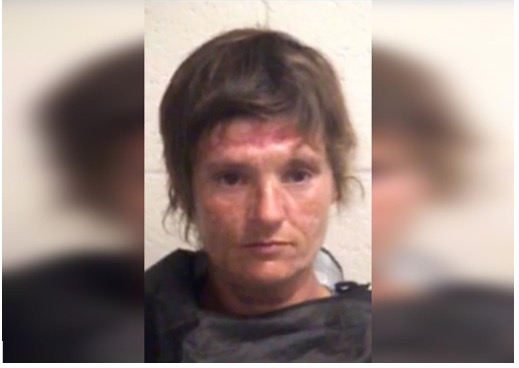 (Abeville County Sheriff's Dept.) 
Although officials are not providing details regarding the connection between Kyleen Waltman and the two other passengers in the auto, commenters have asked whether someone in the family is being held responsible for the use of the $610,000 GoFundMe earnings to assure it is all used for Kyleen's care. 
Also, one commenter asked, "How would Kyleen be able to put packages of meth in her pockets—or in her purse—without arms?   
Whatever the reason she was in this vehicle, it certainly was not what donors expected to read regarding her recovery period. 
Speculation is being raised as to whether Kyleen is being further victimized—physically and emotionally. 
Whether or not others are taking advantage of Kyleen, is it any wonder that her life after this type of damage and disfigurement to her body and addiction to pain medication could take this path?   
Is this just one more example of the natural and foreseeable continuous collateral damage caused by severe Pit Bull attacks?
(Phyllis M. Daugherty is a contributor to CityWatchLA and a former Los Angeles City employee.)