ANIMAL WATCH - Pit Bull Awareness Day will be celebrated on October 22, 2022, according to the American Society for the Protection of Animals (ASPCA), as the emotional wounds of our nation and beyond are still fresh from the horrific mauling and deaths of two small children in Memphis, TN, by the family's beloved Pit Bulls. 
And, in an entirely different part of the world, South Africa, the fatal mauling of 10-year-old boy by the family's two Pit Bulls left his grieving grandfather writing about a message he found from the boy and saying, "Little did I know it would be your last kiss." 
In both cases, these were family pets. In Tennessee, the dogs were reportedly featured on the mother's Facebook page, adored and trusted—until the moment they were suddenly ripping the flesh and crushing the bones of Hallace Dean (5 months old) and Lily Jane Bernard (2 years old)—babies who had grown up with the dogs and parents who embraced the belief that Pit Bulls are governed by how you raise them, not by their genetics.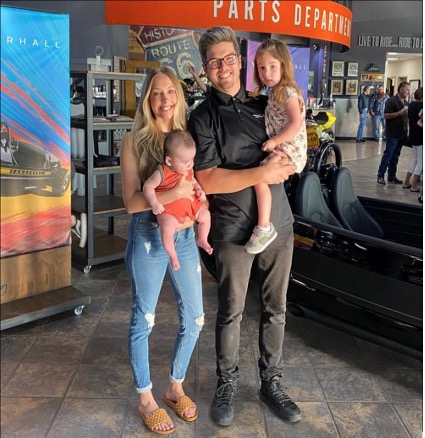 Both children were pronounced dead at the scene. The mother was transported to Regional One in critical condition. She was later upgraded to stable condition and the wounds over much of her body are healing. 
The two dogs were euthanized by Memphis Animal Services, whose Director told WREG an on-going investigation is being conducted. 
No one will ever know why the two Pit Bulls suddenly attacked the babies with whom they are raised, inside their home in Shelby County, TN. Both Pit Bulls have been humanely euthanized, according to reports. 
FORMER PIT BULL BREEDER EXPRESSES CONCERNS 
A former Memphis Pit Bull breeder, Marlo Matthews, was interviewed by WREG and said he recently decided to get out of the industry out of concern for his own children's safety, "I know how loyal they can be. I know how loving they can be, but I also know how dangerous they can be," he said. 
"You are playing with your life when you have those in your house. Something may never happen but when it does, will you then be like I should have got rid of this problem," he said. 
Currently, there is no ordinance banning pit bulls in Memphis or Shelby County, but Matthews hopes that changes soon. 
"Something has to be done. A mandate, an ordinance, something has to be enforced to train these parents that these animals are far too dangerous to take the gamble around small children," he said. 
"In this case, the 33-year-old mother who fought to save her children for over ten minutes of exhausting struggle and terror also was badly hurt, but survived. But, within a few minutes, a loving family was destroyed—by "America's Dog." 
Yes, in October 2022, we are very aware of Pit Bulls! And so is the rest of the world! 
LAWS MUST MAKE HUMANE ORGANIZATIONS, "RESCUE" GROUPS, SPCA's AND SHELTERS LIABLE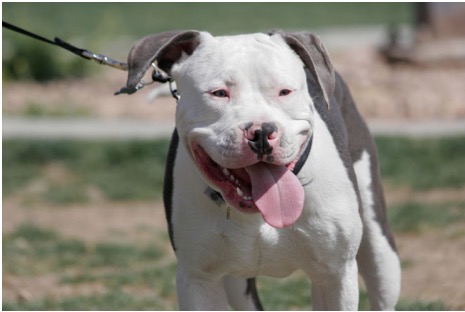 Marlo Matthews had suggested "there should be an ordinance requiring parents to be aware of the breed." 
Parents are "aware of the breed." However, their awareness is obtained from "rescues," shelters and humane organization that are obsessed with getting this breed into homes—donations are dependent upon being "No Kill." 
Isn't it time for laws to make the "influencers"—including major multi-million-dollar non-profit humane groups—liable for false advertising, misleading the public and child endangerment? 
(If a Pit Bull were a child's car seat, one accident would be enough to sue the company.) 
THE "AWARENESS DAY" SPONSORS 
BlesstheBullys.com, posted an announcement that National Pit Bull Awareness Day is on October 22, 2022, and states, "It is an opportunity to be a positive role model for responsible dog ownership, as well as introduce the truth about a grouping of dogs commonly referred to as "pit bulls" right in your own town." 
On October 25, 2021, Best Friends Animal Society told ABC-4 News, "Pit bulls are some of the most vulnerable pets in our nation's shelters…. Studies show aggression is not a breed-specific characteristic or personality trait and poorly-behaved dogs are simply a result of "reckless owners who encourage bad behavior." "Scientific studies have proven that pit bull terriers are just as safe and gentle as any other dog," they assured. 
Also in 2021, The ASPCA announced, "Saturday, October 24, is National Pit Bull Awareness Day and we are celebrating with big smiles as we remind ourselves what great pets pit bulls make! Just like other dogs, pit bulls are highly intelligent, can be easy to train and can be great with children. Plus, a big sloppy pittie kiss or ear-to-ear smile can turn around even the gloomiest days." 
However, violent attacks and deaths by the breed have brought increasing worldwide awareness and attention to the breed that U.S. wealthy non-profit animal organizations do not want. 
PIT BULLS ARE A WORLDWIDE DANGER – OTHER COUNTRIES ARE DEMANDING ACTION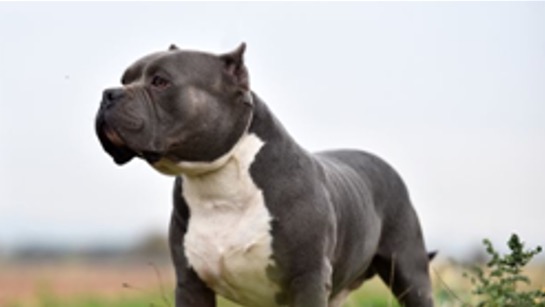 On October 8, in an article entitled, "Inside the UK's 'danger dog capital' where locals are too scared to walk down the street." The Mirror announced that the RSPCA has renewed calls for the Government to take urgent action after a ninth person, Ann Dunn, of Liverpool, was killed by dogs. 
It is "calling for change through A Time for Action on Dangerous Dogs campaign as an investigation found that in two years there has been a 26 percent hike in dog attacks. 
A study from national dog bite victim's group DogsBite.org found that 568 Americans were killed by dogs from 2005 to 2020. Pit Bulls contributed to 67 percent of those deaths. 
In July 2019, a 40-year-old man was mauled to death by a pack of dogs in Southwest Memphis. Five months later, three dogs attacked a woman in North Memphis, which resulted in one of her legs being amputated, WREG reported. 
But, in both instances, officials did not say what breed the dogs were. 
This is also part of a concerted effort by the major humane "experts," to restrict the public's right to know the whole truth. 
GLOBAL AWARENESS 
10-Year-Old Boy Mauled To Death By Family Pit Bulls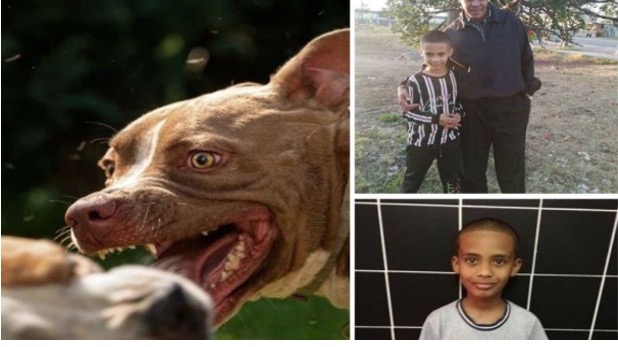 The South African reported on August 11, 2022, that a 10-year-old boy had been attacked by the family's two Pit Bulls and police were forced to shoot and kill both dogs inside their Gelvandale home. The family is asking for financial assistance to just bury their child. 
According to police spokesperson, Storm Nuku, was mauled to death by the family's two Pit Bulls at his home on Antia Drive. When they arrived, they confirmed there were two other children in the house also. The official added that it is unclear what happened when the two dogs turned on the boy. 
Storm's grandfather, Wayne Nuku, wrote this farewell on social media to announce the devastating news, as follows: 
Rest In Peace, Little Angel Child 
"RIP my Storm. God knows the best. We will surely miss you. You did call me back last week. 
"Grandpa, are you not going to see me? Little did I know it was your last kiss. Rest softly, my Angel child. My heart is broken." 
Wayne Nuku
PIT BULL FEDERATION OF SOUTH AFRICA MAKES A PLEA 
On August 11, 2022, Lins Rautenbach, of the Pit Bull Federation of South Africa spoke with 702.News about the complexities of owning dangerous dogs. 
"Why do people still own dangerous dogs like Pit Bulls and Rottweilers as pets," the reporter asked, "when they are a clear and present danger to humans?" 
South Africa has an alarming rate of Pit Bull attacks, especially on children, yet authorities have done little about it according to the reporter. 
Pit Bull Federation of South Africa spokesperson Lins Rautenbach provided this perspective on the problem that also describes this issue in the U.S. and much of the world: 
Dog bites don't happen because of dogs. They happen because of negligent owners. South Africa has one of the highest [dog attack] fatalities in the world. It's not a dog problem. We have an accountability and a law problem, said Rautenbach. 
South Africans have a lax attitude towards owning dogs. We hear of dogs getting out into the streets and mauling strangers, people visiting others and their kids get bitten or domestic staff get mauled. This is a criminal offense, she said. 
South Africa has the legislation in place in the form of the Animals Matters Amendment Act, but we will only see a stop in maulings once we see prosecution and sentencing of people whose dog bites. 
According to Rautenbach, 77% of all dog bites are from family dogs. 
She blames this on the lack of socialization of dogs and where they come from, such as rescue organizations, bad breeders and owners incapable of managing dogs. She is strongly opposed to rehoming dogs who have bitten, and states: 
A dog who has bitten lacks bite inhibition...there's been scientific studies on this. Unfortunately, science and proven fact is being overrun by emotion. And we're sitting here today because of the pit bull lobby machine, rescue societies and bad breeders, said Rautenbach. 
She firmly believes a dog with a bite history or a temperament issue must be euthanized. 
A dog with no bite inhibition will do it again. You cannot rehabilitate it out of the dog." 
America should listen and act – awareness is needed and so is action!
(Phyllis M. Daugherty is a contributor to CityWatch and a former Los Angeles City employee.)