ANIMAL WATCH-Two women in Los Angeles government, Jan Perry, former-Los Angeles City Councilmember, (photo left) and LA County's  District Attorney Jackie Lacey, (photo right) have introduced and vigorously supported laws and programs -- including creation of the Los Angeles Animal Services -- LAPD Animal Cruelty Taskforce and the DA's Animal-Crime Unit -- to address such heinous crimes as dog fighting, cockfighting, hoarding and all forms of animal abuse, neglect and abandonment. 
Both will be considered by voters in the upcoming Los Angeles countywide primary election on March 3, 2020. Jan Perry is seeking to continue her public service career as Los Angeles County's District 2 Supervisor. Jackie Lacey seeks re-election to continue her tenure as LA County District Attorney. 
Their campaigns are in no way connected politically, but both women have been trailblazers in efforts to assure L.A. City and County have the enforcement and legal resources to provide preventive education and prosecute crimes against animals. 
With  the exception of the major cockfighting bust in 2017, involving the confiscation of over 7,000 birds in Val Verde (near Castaic Junction and Santa Clarita)  and the hoarding case in 2016 involving Lucky Pup Rescue, where 68 dogs and 3 cats were removed from the horrendous conditions in the owners' home in Studio City, these cases are rarely publicized. But both of these women deserve recognition for the passion and dedication with which they have addressed all aspects of harm to the helpless--both animals and human. 
Jan Perry was the second African American woman to represent the 9th City Council district--which includes Downtown, Little Tokyo and South LA-- since it was formed in 1925. Before that she served as Chief of Staff for Rita Walters (who represented the 9th District from 1991-2001). 
Jan was re-elected twice, and her term extended from 2001-2013. Perry also served as President Pro Tempore of the Los Angeles City Council. 
She was then selected by Mayor Garcetti to head the Economic and Workforce Development Department (EWDD). She currently serves as executive director of the Infrastructure Funding Alliance, a national initiative to develop approaches and strategies that motivate government at all levels to implement environmentally and fiscally sustainable infrastructure projects. 
Jan earned a bachelor's degree in journalism and a master's degree in public administration from the University of Southern California (USC). 
Jackie Lacey is the first woman and the first African-America elected to serve as District Attorney of the County of Los Angeles (2012-2020). Prior to that she was appointed as Chief Deputy, second in command in the DA's office, to then-District Attorney Steve Cooley, who initiated the County's animal crimes prosecution unit, with an Animal Cruelty Case Coordinator in 2007, which Lacey formed and supervised  and has continued to staff and maintain. 
She graduated from the University of California, Irvine, with a degree in psychology in 1979, and from the University of Southern California (USC) Law School in 1982. 
As Black History Month begins on February 1, this is an opportunity to celebrate the courage and achievement of two of Los Angeles' own. Both chose careers in public service--both have championed the enactment and enforcement of laws and programs for the health, safety and protection of humans of all ages, ethnicities and financial status.  
And, neither forgot the vulnerability of the animals in Los Angeles--pets, homeless strays, and wildlife, who have no voice and no vote. 
JAN PERRY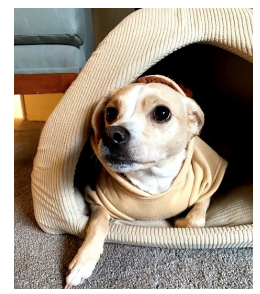 When you call Jan Perry at home, "Frank" automatically assumes he is involved and barks excitedly in the background. Frank and his sister were abandoned puppies found and rescued from the streets of South LA by Jan's daughter, who adopted his sibling. He is, without question, the love of Jan's life -- pampered and spoiled, as he should be. 
No elected official in LA City or County government can match Jan Perry's knowledge and public-service experience in the animal-welfare movement. Below is a partial list of the issues she supported: 
Prop F Bonds to Building New L.A. City Shelters - As Chief of Staff for then-Councilmember Rita Walters, Jan Perry was engaged in the promotion and passage of Prop. F in 2000 which included $154.1 million for ". . .building 2 new animal shelters, replacing 3 shelters and renovating and expanding 3 existing shelters."  
 Animal Cruelty Task Force - She was a vocal supporter of Councilman Tony Cardenas' motion in 2004 to establish a cooperative unit combining LAPD and LA Animal Services Officers dedicated to investigating animal crimes. On October 1, 2005, the ACTF became operational, with an LAPD media alert stating, "Its mission is to break the connection between animal abuse and human violence." 
Mandatory Spay/Neuter - Councilmember Jan Perry was a strong proponent of the mandatory spay/neuter ordinance to curb the pet overpopulation which plagued the city and was passed in 2007. 
Rooster Limit in City of Los Angeles - Jan Perry cast her "aye" vote to approve then-Councilmember Janice Hahn's Rooster-Limit ordinance on Sept. 22, 2009. This allowed only one rooster per property in the city of Los Angeles, to "decrease the odors, health and sanitation issues and deter roosters from being kept in Los Angeles for the purpose of cockfighting." 
Spay / Neuter Voucher Program (Reinstatement) - The suspended Spay/Neuter Voucher program was brought to the City Council for reinstatement after being suspended by then-General Manager Ed Boks. Jan Perry urged support and in March 2009 it was approved.  
Illegal Animal Sales - Bunny / Turtle Sales in Public Places - Signage Prohibiting
Purchase - On October 11, 2012, LAPD issued a news release thanking Councilwoman Jan Perry for introducing a motion that was unanimously approved by the City Council to update City law barring the purchase of live animals on public streets and sidewalks. New signs remind the public of the law and penalties for purchase also. "The enforcement is part of a strategy to fight animal cruelty and is also a health and safety issue," she said. 
'Jan Perry Wetlands' 
While in Council, Jan transformed a nine-acre underutilized bus maintenance yard into a South Los Angeles storm-water wetlands and community park, completed in 2011, and which the Council voted to rename, "The Jan Perry Wetlands." The project also provides for wildlife viewing, and educational opportunities in the community. 
$20,000 Reward Offered in "Heinous" Severed Dog Head . . .  - Mar 28, 2012 - Councilman Paul Koretz. . . alongside Councilwoman Jan Perry, said the reward is not only due to the animal cruelty but it was hoped law enforcement could  determine the motivation. . .the detective in charge of the city's Animal Cruelty Task Force, said there was no evidence the canines were involved in dog fighting. 
No Meat on Mondays in Los Angeles  - Nov 12, 2012 - Councilwoman Jan Perry, who introduced the resolution, also wants to ban new fast-food ... footprint," health disparities in low-income communities, and animal cruelty. ... to lead the nation in fighting global warming. 
JACKIE LACEY 
Jackie Lacey joined the District Attorney's Office in 1986 as a Deputy District Attorney and prosecuted hundreds of criminal cases. Since December 3, 2012, she has served as the District Attorney of Los Angeles County and is the first woman, and first African American, to serve in this position since the office was created in 1850.    
Jackie understands the public and political nuances of Los Angeles professionally and personally, as no outsider can. She was born in Los Angeles and raised in the Crenshaw neighborhood. Her father was a City of Los Angeles Lot Cleaning employee, and her mother worked in a garment factory. She attended Dorsey High School. 
When then-District Attorney Steve Cooley announced the formation of an animal-crime unit, he put Jackie Lacey in charge and this unit has maintained a robust and successful presence in Los Angeles County throughout during her tenure. In 2011, she was named Chief Deputy District Attorney – second-in-command to the District Attorney. 
Here are a few of the reported cases the LA. County DA's Animal-Crime Unit has handled: 
DA sets get-tough policy against animal abusers – Daily News
Aug 12, 2007 - Office last week announced plans to better train staff to prosecute animal abuse cases. 
2 'rescuers' convicted of animal cruelty
Dec 21, 2007 - A Long Beach Superior Court jury convicted the two of three ... from the discovery of nearly 300 dogs and cats at Noah's Ark Animal Rescue. 
2 Men Receive 5 Years For Los Angeles Dogfighting Ring. . .
Dec 1, 2008 - LOS ANGELES – Two men who bred and trained pit bulls for fighting have been ... Walter Citizen, 43, and Arnett Counts, 42, were arrested last year after ... first time the city has taken dogfighting charges to trial, Abourezk said. 
Animal cruelty crackdown in Los Angeles has results - Los Angeles Times
Feb 8, 2009 - In Los Angeles County, records show that during the 12 months that ended in August, the district attorney's office filed animal cruelty charges in 116 cases, nearly 50% more than in the previous year. 
Tipster who reported AV dogfighting operation to get $5,000 .
Jan 26, 2012 - A tipster who reported a dogfighting ring in the Antelope Valley will receive a $5,000 reward from the Humane Society, Los Angeles County. . . 
Trial ordered for school administrator charged with dog fighting. . . 
Jan 28, 2015 - The complaint includes seven Los Angeles County code violations, including ... She said she suspected dog fighting activity, but at the time, the. . . 
Suspect Pleads in Animal Cruelty Case – spcaLA
Los Angeles, CA – Yesterday, defendant Eljin Jermaul Holt (DOB: 08/30/1991) ... to one felony and one misdemeanor count Penal Code 597(b), animal cruelty. 
7000 birds seized in largest cockfighting bust in US history, LA. . .
May 16, 2017 - No arrests were made in a large cockfighting bust in Los Angeles County, but officials said the investigation is ongoing. 
Couple Charged with Animal Cruelty | Los Angeles County. . . 
Oct 15, 2018 - October 15, 2018: Couple Charged with Animal Cruelty. . . The case remains under investigation by the Los Angeles County Department of. . . 
L.A. Man Convicted of Abusing Puppy Is Banned From Owning. . .
Oct 25, 2019 - Eljin Jermaul Holt, 28, was also placed on three years of probation, according to the Los Angeles County District Attorney. Holt pleaded no contest to one felony count and one misdemeanor count of cruelty to an animal on Sept. 18, 2017. Prosecutors said he dragged and yanked his dog Indie, causing the dog to bleed. 
THANK YOU, JAN PERRY AND JACKIE LACEY 
The foregoing is to provide readers with information about the service and contributions of each of these women in public office in regard to the pets and wildlife that have become an important concern in our lives. We no longer feel separate from animals but realize that they have a constant inextricable impact on our homes, communities and the environment. 
The separate contributions of Jan Perry and Jackie Lacey to the humane treatment of animals--pets, homeless strays, and wildlife -- are powerful and important in the past and to the future of Los Angeles County.

 (Phyllis M. Daugherty is a former City of Los Angeles employee and a contributor to CityWatch.)
-cw