420 FILE--420 College is California's leading source for information and training on cannabis operations.
If you are researching cannabis business permits in your city or county in California, then take one of our cannabis business workshops in Los Angeles, San Diego, Pasadena and Sacramento;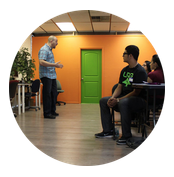 Our attorneys and network of industry leading professionals go over every aspect of cannabis business licensing, start-up and business operation in a lively, classroom style event.
At 420 College – it all begins with helping YOU to understand what is proper, lawful and appropriate!
Our hands on cannabis business start-up seminars or one-on-one cannabis business consultations are perfect way to get started!
Find out how 420 College cannabis business seminars can help you in your business, click here.
To learn how to get cannabis business permits,  Contact us here