RESISTANCE WATCH--Senator John McCain has been getting lots of press for his vote that helped turn the course on the Skinny Health Care Bill's 51-49 trajectory on the Senate floor. Of course, McCain has long been a fixture in the GOP, pre-dating the 2008 Palin fiasco. And his newly diagnosed gliobastoma makes this story even more compelling. 
But McCain wasn't single-handed in shooting down the Skinny Bill. Senators Susan Collins (R-ME) and Lisa Murkowski (R-AK) were instrumental in flipping the party line. The two female moderate Republicans have been disruptors in opposing their party's attempts to sink the Affordable Care Act, even ending up on President Trump's Twitter feed, as well as taking heat from some vocal congressional colleagues. (Photo above: Senator Murkowski and Senator Snow.)
Congressman Blake Farenthold (R-TX) threw out some disparaging barbs on a Monday radio show, "There are some female senators from the Northeast (sic) – if it was a guy from South Texas, I might ask him to step outside and settle this Aaron Burr-style."
Last Tuesday, Murkowski and Collins were the sole GOP senators to vote against Senate Majority Leader Mitch McConnell's procedural vote and were two of nine GOP senators to vote down the Better Care Reconciliation Act.
Pres. Trump took to Twitter to criticize Murkowski following the vote.
Senator @lisamurkowski of the Great State of Alaska really let the Republicans, and our country, down yesterday. Too bad! – @RealDonaldTrump. [[hotlink]]
The president followed up with a threat – Secretary of the Interior Ryan Zinke reportedly phoned Murkowski and Alaskan Sen. Dan Sullivan to inform them that Alaska could run into trouble with the Trump Administration if Murkwoski didn't start voting the party line.
Sullivan told Alaska Dispatch News, "I'm not going to go into the details but I fear that the strong economic growth, pro-energy, pro-mining, pro-jobs and personnel from Alaska who are part of those policies are going to stop." The senator told Dispatch News' Erica Martinson that Murkowski "had put Alaska's future with the administration in jeopardy." Democratic lawmakers have demanded that the U.S. Government Accountability Office and the Interior Department's inspector general investigate the phone calls. Nevertheless, Murkowski kept her stance – citing that the needs of her constituents informed her vote.
Murkowski was appointed by her father when he vacated the seat in 2002 after winning the governor's office. She has been reelected with a plurality in 2004, 2010, and 2016, winning a write-in campaign in 2010.
The Alaska senator doesn't always step in line with the GOP; she also garnered attention for her vote against the confirmation of Betsy DeVos.
Maine's Susan Collins followed her run for governorship with a 1996 run for Sen. William Cohen's Senate seat when Cohen left to serve as Secretary of Defense under President Bill Clinton. With Cohen's endorsement, she won the seat by five points and has won reelection bids in 2002, 2008, and 2014.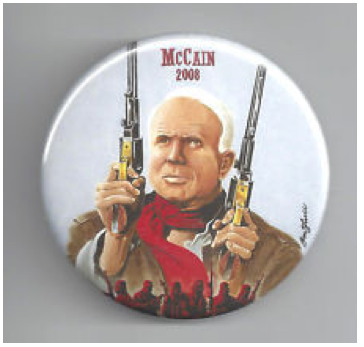 Collins claims the ACA has helped provide insurance for millions of previously uninsured Americans – but is ready to roll up her sleeves to address bi-partisan solutions to problems like skyrocketing premiums and unaffordable deductibles. She cites the CBO scores for legislation that conclude tens of millions would lose coverage under GOP plans.
Another issue on which Collins breaks from her party centers on the GOP's plans to strip Planned Parenthood funding, citing that the organization provides "family planning, cancer screening, and basic preventative health care services." The Maine senator has noted the Hyde Amendment bars the use of federal funds to pay for abortion, except to save the life of a mother or if a pregnancy arises from rape of incest.
 "Neither party has a monopoly on good ideas and we must work to put together a bipartisan bill that fixes the flaws in the ACA and works for all Americans," she says. A group of senators, including Murkowski and Collins, are at work on a plan.
While Sen. McCain deserves recognition for his part in the Skinny Health Care Bill outcome, we should recognize the efforts of Senators Murkowski and Collins who have consistently voted against their party in what has become a GOP-driven mission to eliminate ACA, even without a replacement. We need more legislators who genuinely vote the interests of their constituents and who don't just rubberstamp the party line on either side of the aisle.
(Beth Cone Kramer is a Los Angeles writer and a columnist for CityWatch.)
-cw