MCW Council Elects Officers, Deegan Returns as Chair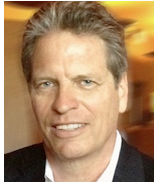 PARK LABREA NEWS - The Mid-City West Community Council (MCWCC) board elected its new executive committee on Tuesday, and filled one of the vacancies on the 45-member board. Tim Deegan, who has led the council since last summer, was re-elected as chair. Marlene Savage was elected a 1st vice chair, Steven Rosenthal was elected as 2nd vice chair, Scott Burau was selected as treasurer, and Michael English will be the council's secretary.
Additionally, MCWCC board member Elizabeth Reynolds was elected by the board to fill the vacant seat representing media/entertainment. The new executive committee was sworn-in at the meeting by Los Angeles City Councilman Paul Koretz, 5th District.  
-cw
CityWatch
Vol 10 Issue 100
Pub: Dec 14, 2012