All Events
#Engage2Act:  Mike Pence Protest
Electric Fountain across the street from the Beverly Hilton
Wilshire and Santa Monica Intersection
Thursday, September 14th at 5:00 pm 
Our Democracy Should Not Be for Sale 
FOR IMMEDIATE RELEASE 
#Engage2Act:  Mike Pence Protest 
Thursday, September 14, 2017 at 5:00 PM 
The Electric Fountain located across the street from The Beverly Hilton Hotel
9876 Wilshire Blvd, Beverly Hills, CA 90210
Wilshire and Santa Monica Intersection 
Contact: Laurie, West Valley Resistance (818) 621-7392
Facebook event page: 
https://www.facebook.com/events/114435062539433/?acontext=%7B%22ref%22%3A%224%22%2C%22action_history%22%3A%22null%22%7D
Northridge, CA – Thursday, The Resistance Northridge, will hold a protest rally in coordination with several other local resistance groups at the Mike Pence GOP Fundraiser this week.  
Mike Pence will be at The Beverly Hilton in Beverly Hills on Thursday, September 14th to host a fundraiser dinner for the GOP California Representatives that are vulnerable in the 2018 mid-terms. While Pence is there pandering to the 1%, We, the People will be outside engaging in Democracy. We, the People, who represent America, will be calling Pence and the GOP to task to represent all Americans no matter race, color, creed, or sexual orientation.  The message of the rally focuses on the point that our Democracy should not be for sale. 
Counter fundraising is also planned to benefit organizations, such as Swing Left, Planned Parenthood, CHIRLA, Black Lives Matter, LGBT Center, and many others.  Feel free to donate in the name of Mike Pence. 
Voter Registration will also be taking place.  Anyone who is looking to take a more active role in civic engagement, let us know and we will connect you with a group in your neighborhood. 
Parking: Parking restrictions before 6 (1--2-hour parking during the workday) no restrictions after 6, during weekdays.  We looked at some residential streets N, of Wilshire, such as Walden (2 hour before 6), Linden (1 hour before 6) Roxbury (no parking 8-5).  Therefore, no limitations after 6 on many of the streets. There is also a 2 story lot that runs a few blocks between Santa Monica and Little Santa Monica, has paid parking before 6 and free parking after 6.  You may also want to consider carpooling or using a service like Lyft or Uber. 
Media is encouraged
Resist,

West Valley Resistance
14 September 2017

Wilshire and Santa Monica Intersection
Ballot measures R, M and H will transform Los Angeles County into a more livable, sustainable and equitable place in which to live. But with these game-changing measures under our belts we are bringing our coalition together again for another of our Annual Transportation Conversations — the 9th! — in order to discuss which problems might all tackle next.
REGISTER HERE TO RECEIVE EARLY BIRD DISCOUNTED REGISTRATION for Transportation Conversation 9 at the Conference Center at LA Cathedral on October 27th.
Our coalition has been expanded beyond the original business-labor-environmental constituencies. It now includes faith-based organizations, advocates for social justice and for a more bike and pedestrian-friendly LA County, seniors, people with disabilities, and students. And as our coalition expanded, perhaps our ambitions should expand too.
What's next LA? Of course we should engage in the implementation of Measures R and M. Our rail system is growing, but bus ridership is declining, and that's not good enough when voters just approved major new operations funding.

Should we also work to make sure the affordable housing program in LA County is more robust, especially near transit stations, and that anti-displacement strategies are in place?

Should we join our environmental & environmental justice allies to seek a real solution to LA County's longstanding air pollution challenge while also achieving enormous reductions in greenhouse gases? 
JOIN US AT the Conference Center at LA Cathedral on October 27th from 8:30am to 4:30.
Denny Zane for Move LA
http://www.movela.org/
27 October 2017

-

27 October 2017

Cathedral Conference Center
555 West Temple Street Los Angeles, CA 90012-2707
WOMEN OF COLOR AND THE LGBTQ COMMUNITY 
FOCUS OF UPCOMING L.A. COUNTY HUMAN RELATIONS COMMISSION
PUBLIC HEARING ON POLICING AND HUMAN RELATIONS
Hearing scheduled for Saturday, September 23 at L.A. Trade Tech College
LOS ANGELES, CALIF. – Women of color and the LGBTQ community will be the focus of the upcoming countywide Policing and Human Relations public hearing of the Los Angeles County Human Relations Commission.  The hearing will take place Saturday, September 23, 2017, from 2 p.m. to 5 p.m. at Los Angeles Trade Tech College's Sage Cafeteria (400 W. Washington Blvd.). The hearing is the sixth in a series of public hearings that are being used as opportunities to assist the Commission in strengthening trust between police and communities, and advancing positive intergroup relations through policing practices. Members of the community are invited to share their experiences of interactions with law enforcement, including the LAPD, Los Angeles County Sheriff's Department and Immigration and Customs Enforcement (ICE), within Los Angeles County and/or provide recommendations to address policing issues.
According to the 2016 Report on the Status of Women in Los Angeles County there are 5.1 million women and girls living in L.A. County.  L.A. County has experienced an increase in women of color over the past decade, with the population increasing from 71% in 2006 to 74% in 2014.  UCLA Law think tank The Williams Institute estimated in 2016 that out of the 1.3 million LGBT residents in California, over 31% percent live in Los Angeles County.
The hearing is being presented in conjunction with the African American Policy Forum, Gender Justice LA, TransLatin@ Coalition and the San Fernando Valley's Somos Familia Valle.
23 September 2017

-

23 September 2017

L.A. Trade Tech College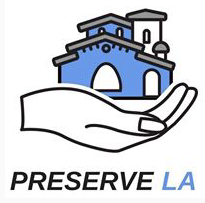 FREE WORKSHOP
DEMAND FOR MORE SUMMER FUN
TOOLS TO BETTER YOUR NEIGHBORHOOD

Join us for our hugely popular free workshops
on how to fight
bad development in your neighborhood! 

WHEN: Sunday, August 13, 2017

TIME:   1:30 pm – 3:30 pm

WHERE: 6500 Sunset Blvd. Los Angeles, CA 90028
Free parking on street and paid lot 1.5 blocks away -- we will reimburse.

WHAT: FREE WORKSHOP BY LAND-USE ATTORNEY MITCH TSAI ON HOW TO:
GET VITAL DOCUMENTS FROM THE CITY USING A CALIFORNIA PUBLIC RECORDS ACT REQUEST
CHALLENGE A BAD ENVIRONMENTAL IMPACT REPORT IN YOUR COMMUNITY
Kindly RSVP at:
Neighborhoodintegrity@gmail.com

Light refreshments and cupcakes will be served!
13 August 2017

-

13 August 2017