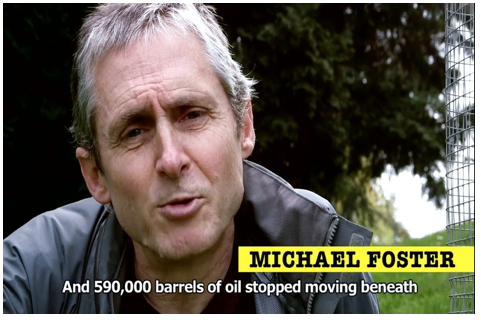 GUEST WORDS--I spent the last few days traveling across the country to North Dakota to join others in supporting a gentle man who tried to help everyone. For that he was convicted of several crimes and will be heading to a North Dakota prison.
Michael Foster was born and raised in Texas, in an oil family. His crime in North Dakota was turning off the Keystone pipeline in a symbolic but real call to all of us to do what we can to stop global climate chaos. 
That North Dakota valve turn was one of five similar actions last October–two women, three men, five valves on lines in Washington state, Montana, North Dakota, and Minnesota, all done in resonance with the Break Free from Fossil Fuels campaign.
We see the buck-naked consequences of paying no attention to our oil consumption; Harvey drowns Houston, fires rip through the West, every hurricane is more intense than it otherwise would be, droughts last longer, lakes are drying up, the seas are rising and surging, and with fracking even earthquakes are no longer a pure act of God. Most previously natural disasters are now unnatural disasters, made worse by our hand more than the hand of God or Mother Nature.