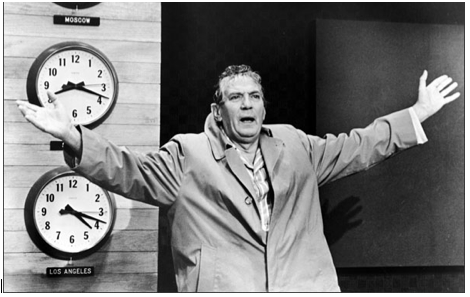 NEIGHBORHOOD POLITICS—(Editor's Note: This letter on Neighborhood Council elections and related matters was provided to CityWatch by the author.)  Dear Councilmembers Ryu, Cedillo & Wesson -- Attached please find the Opposition CIS from the HCNC for this matter.  It was not placed in the file despite submission and confirmation and now represents the 2nd time a CIS we filed was not placed in the council file.  
Aside from the attached email, I am speaking for myself as community leader and advocate. 
I SUPPORT only the action to postpone the elections to 2019. 
I OPPOSE online voting for NC's.  (While I supported this previously the system is complete disaster and needs to be removed until an independent analysis can be commissioned). 
I vehemently OPPOSE another dollar being dumped into DONE staff or elections particularly after the farce that went down over the Skid Row NC. 
I further OPPOSE any future funding for elections until such time that an independent panel made up of independent election experts and NC Board Members selected by NC's themselves be created to analyze and recommend a standard and criteria that is not flexible for abuse and is clear to all people running and voting. 
If anything, very serious consideration must be given to the removal of Grayce Liu as GM for sheer incompetence, cronyism and partisanship.   
There is a growing movement amongst Board Members all over the City to organize for her removal.  That process has already begun. 
Addressing just a few items:
Liu has become far too "important" to return emails or phone calls from Board Members who openly oppose her.
Ms Liu fabricates contact with staff so she can officially close unanswered requests
We are forced to work with staff members both at DONE and the City attorney's despite numerous requests to be removed and complaints being filed with the Office of Personnel
Evidence of fraud in both the election process and funding have been ignored by both Ms Liu and Senior Staff
Just in my 3 year tenure alone, we are on our 4th DONE Staffer
Ruling politically instead of properly, ethically and procedurally, despite the recommendation not to by an independent panel on the Skid Row NC matter.
The mission of the NC's seems to be completely lost on Ms Liu, who treats our Boards as an extension of the Mayor's office and its policies.  It is not.  The NC's as you know, are deliberately independent bodies that were formed to allow communities to organize for themselves and to tackle issues unique to their neighborhoods creating a check and balance for the City.
I and several of my colleagues, would like the opportunity to sit down and meet with you to discuss the direction of DONE and the possibilities of a full restructuring of the organization so it is removed from the hands of burned out bureaucrats.  
I apologize for dumping this here, but there needs to be a clear understanding of the reasons we are here.   
I and my colleagues would welcome a time we can meet with you and staff to discuss next steps. 
Regrettably, 
Laura Velkei
HCNC
(Laura Velkei is 3rd Vice President of the Historic Cultural Neighborhood Council. She can be reached here.)  
-cw