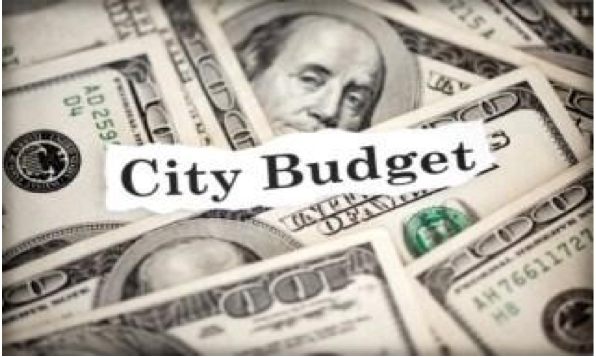 NC BUDGET ADVOCATES--According to International Monetary Fund (IMF) California is now the sixth-largest economy in the world, surpassing France, thanks to the healthy state economy. This claim to fame dims when looking over Los Angeles city finances. 
According to the white paper released by the Neighborhood Council Budget Advocates on March 8, the City's revenues have increased by $1 billion (22%) over the last four years but the City has made little progress in addressing the financial issues that have historically impacted its budget for the last four years. The City continues to have a Structural Deficit. A structural deficit occurs when expenditures such as salaries, benefits, and pension contributions increase faster than revenues. 
In January 2017 the City Administrative Office (CAO) Stated Los Angeles has a $224-million budget deficit heading into this 2017-18 fiscal year. Due to the recent labor agreements, high dollar court settlements and funding for housing/homeless services piling up expenses. This deficit jeopardizes expansion of city services in the future, the CAO report suggests. Several Los Angeles city departments could also be impacted by projected $245 million deficit. 
The city's deficits comes from lawsuit payouts, including a $210 million settlement to resolve a 2012 case in which advocacy groups made claims that required accessibility features for disabled residents were not included in housing that received public funding. 
In 2016 the city controller's office issued two reports showing a projected budget deficit of $170 million, from "property tax in-lieu of sales tax" receipts, a bond repayment mechanism known as Proposition 57, a ballot initiative passed 13 years ago. 
In 2014, the city reported being $95 million in the red due to overtime wages. The deficit needs to be addressed directly and in the 2017 white paper the NCBALA suggested implementing a Back to Basics Plan. The Budget Advocates urge the Mayor and the City Council to develop and implement a "Back to Basics" ordinance. The resulting increase in transparency and accountability will begin to restore Angelenos' trust and confidence in City Hall. This Back to Basics Plan should include, but not be limited to, the following: 
Create an independent "Office of Transparency and Accountability" to analyze and report on the City's budget, evaluate new legislation, examine existing issues and service standards, and increase accountability. 
Adopt a "Truth in Budgeting" ordinance that requires the City to develop a three-year budget and a three-year baseline budget with the goal of understanding the longer-term consequences of its policies and legislation. (Council File 14-1184-S2) 
Establish a "Commission for Retirement Security" to review the City's retirement obligations in order to promote an accurate understanding of the facts and develop concrete recommendations on how to achieve equilibrium on retirement costs within five years. This Commission will also address the Buffett Rule and the investment rate assumptions of the pension plans. 
For more detailed information on the White Paper and NC Budget Adovcates: NCBLA.com  
(Adrienne Nicole Edwards is a Neighborhood Council Budget Advocate. She can be reached at: A.Edwards@NCBALA.com.) [[hotlink]
-cw