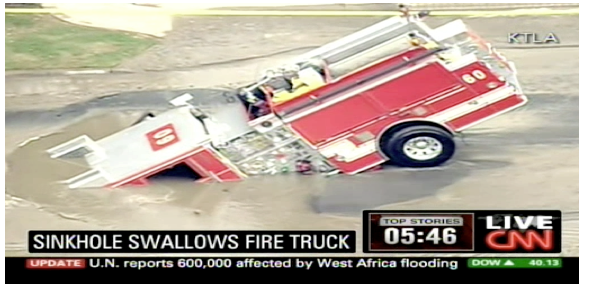 LA WATCHDOG - Over the last six years, Los Angeles City payroll and related benefits have increased by $720 million, a 24% bump, as average salaries have increased to $82,000 a year, not including very generous benefits. And contributions to the City's two pension plans have increased by $540 million (over 150%) as pension liabilities ballooned by almost $10 billion, a 40% increase.

So what is the source of all the cash that is needed to fund these out of control personnel costs?

One source of ready cash was the money needed to maintain and repair our infrastructure: our streets and bridges (ranked the worst in the nation), sidewalks, parks, stormwater drains, street lights, and buildings.  The City has also short changed its motor vehicle fleet such as police cars, fire engines, and garbage trucks and has neglected to modernize our Stone Age computer systems and hardware.