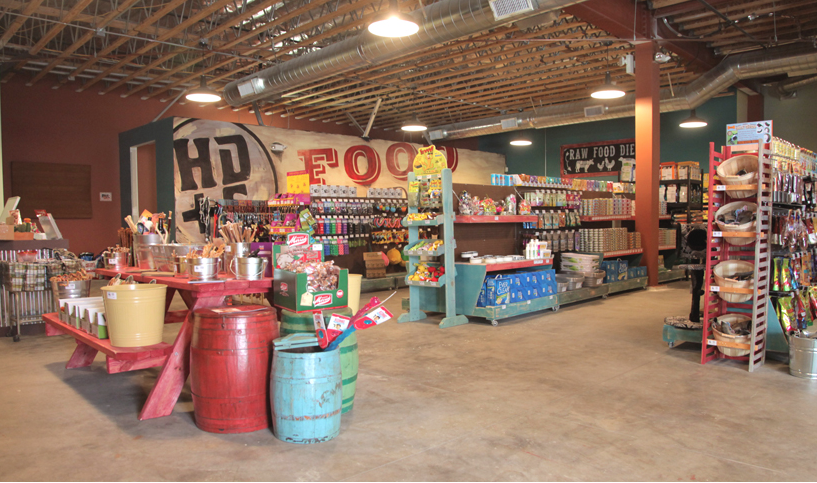 Close your eyes, click the heels of those shiny red shoes together and imagine a place where you can confidently shop for your dog or cat at a colorful, friendly shop that gives you all of these assurances: 
No need to stress over crazy ingredients, wondering how to pronounce them, what they are or if they are harmful to your animal
No searching endlessly for a shop that has a wide variety of healthy alternatives at all price points
Knowing your buying power is supporting local business and pet brands that grow their contents local to the area where they are made.
The convenience of a schedule of events to ensure your friend is healthy and happy, like monthly low-cost vaccinations days, adoption days, non-anesthetic teeth cleaning appointments and yes, even doggie parades!
Significant deals every day.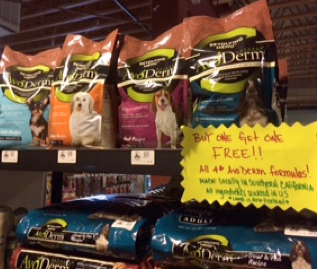 Sound like you got dropped down from a towering tornado and found yourself in Emerald City? Well, you're in luck, Dorothy, and your little dog too - because such a place really does exist, right over in Wilshire Vista. It's called the Hound Dog and Cat. 
Each month, HD+C offers different deals on great products.Last month, I got this deal. Wow, 8 pounds of high quality kibble for less than $15! Hint: I think it might still be on… 
On any given day, you will find Karena, Gerald or Martin at the shop on the corner. They know their products and they are genuine dog and cat savvy. 
Here's Gerald: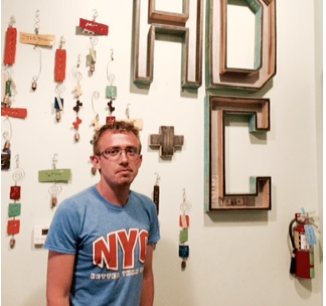 His favorite thing about the store is the customers and their animal friends. When you talk to him, it shows! 
Owners Karena Martin and Josh Dragotta consider themselves an integral part of the community and are super excited to be a part of the thriving Pico neighborhood on the edge of Wilshire Vista. They even made a cool video about it that you watch here.  
Any day is a good day to visit the HD+C; but if you do just happen to find yourself there during Third Thursdays On Pico, you'll have the opportunity to enjoy shopping, art, music, wine tastings and food trucks as well. As the name suggests, all the fun takes place on the third Thursday of each month, from 5 to 9 pm. Come on down and you'll discover just how much the Boulevard has come to offer.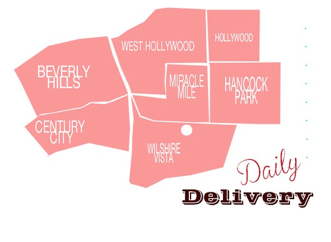 4 BIG ADDED PLUSES: 
HD+C delivers! Look at this handy map to see if your area is included in free delivery for orders over $40!

 

Gift baskets: CHECK! Give the gift of health and happiness to a friend for their special pet

Join the FREE Membership Awards Club and get a 5% discount just for joining! What? Yes, Mom and Pop can do this too!

LAST BUT NOT LEAST:

MENTION CITY WATCH FOR $5 OFF ANY PURCHASE OF $25 OR MORE!
NEED TO KNOW:
5450 W. Pico Blvd.
Los Angeles, California 
Parking lot and street parking 
Hours: Mon - Sat: 9:00 am - 7:00 pm
Sun: 10:00 am - 6:00 pm 
323-272-3701

(Jennifer Caldwell is a an actress and an active member of SAG-AFTRA, serving on several committees. She is a published author of short stories and news articles and is a featured contributor to CityWatch. Her column at www.RecessionCafe.wordpress.com is dishing up good deals, recipes and food for thought. Jennifer can be reached at recessioncafe@yahoo.com. Facebook: http://www.facebook.com/jennifercald - Twitter: @Jennifersdeals)
-cw