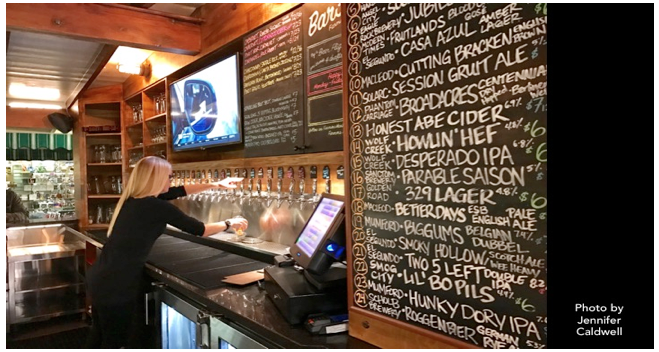 DEALS AND POLITICS--Hey hey ho and a bottle of rum … Jeff Sessions is a comin' and beatin' his drum. Ho ho hee and a jigger of gin … Looks like nepotism ain't no sin. 
If you're lookin' for a great deal on a cool spot to drown your sorrows and push back tears of fury or fear, look no further than the original Farmers' Market at Third and Fairfax. 
Ye olde Farmers Market first came into being back in the Fall of 1934 just as Jeff Sessions' ole pop was probably working OT to make sure no black folks dared enter his general store in Hybart Alabama. 
The market is a fantastic people-watching locale where you can sit outside under the sun or stars – well, maybe not stars, but night sky – and enjoy your choice of cuisine and libation. There are two bars with 36 different types of beers on tap between them. 
Eats range from a quick burger and fries to a fancy French restaurant, and you might even see a few stars during your visit. At the very least, you'll have a good shot at taking your mind off the devil's casting call unfolding in our country's capital – if only for a few shining hours.
The other night, I met Melissa Kelly, a cicerone candidate at Bar 326 in the middle of the market. She serves up 24 different kinds of brews and that's not all. 
Turns out a cicerone is the beer world's equivalent of a sommelier; and, Melissa is not short on knowledge of the various brews, how they're made, the nature and history of the ingredients used, proper storage, and all manner of cold hard facts about the wide range of concoctions. 
Here, one can puzzle out how it is that a man with a racist past like Jeff Sessions got named as Attorney General of the United States of America over a "Session Gruit Ale," appropriately fermented with gruit herbs such as wormwood rather than hops. Apparently, these herbs were used in the Middle Ages – much like the values of many if not all new cabinet members. 
Here, a person can sip a delicately fragrant "Parable Saison" as you plumb the depths of the question of how our country's public school children will fare under the leadership of such a woman as Betsy DeVos who has worked hard for years to undermine the public sector. 
A "Two 5 Left" is about how we might be after new Secretary of the Treasury Steven Mnuchin gets his "largest tax change since Reagan." 
The list goes on – destroyers of institutions being put in charge of them. As Senator Sherrod Brown said, "This isn't draining the swamp. It is filling it with alligators." 
Perhaps one can find comfort in a pint of Better Days English style pale ale or a Hunky Dory IPA – dreaming of the day when the whole thing will all be over. 
In the alternative, if you're just not going to take it lying down, there are counter-inaugural demonstrations taking place around the country. Here in LA, you can join the #UnitedAgainstHate march that meets on #J20 at 11:00 am at Olympic and Figueroa (LA Live). 
Womens' rights are under fierce attack here with Tom Price as the pick for Department of Health and Human Services. He's been trying to get rid of Planned Parenthood for decades. You can join a Womens' March on January 21 at 9:00 am. Meet at Pershing Square and march to City Hall. 
As Frederick Douglass once said, "Power concedes nothing without a demand. It never did and it never will." Now is not really the time to cry in our beer. But we can have a drink after the march.  
NEED TO KNOW: 
TRY to forget impending doom at the Original Farmers Market on the northwest corner of Third St. and Fairfax! Here's all the info  
WISH IT WASN'T SO: 
IF YOU'D RATHER FIGHT THAN CRY:
March on #J20 #United AgainstHate.
Inauguration Day demonstration
January 20 11:00 am
Gathering at Olympic and Figueroa (LA Live)
January 21 9:00 am
Gathering at Pershing Square
(Jennifer Caldwell is a an actress and an active member of SAG-AFTRA, serving on several committees. She is a published author of short stories and news articles and is a featured contributor to CityWatch. Her column at www.RecessionCafe.wordpress.com is dishing up good deals, recipes and food for thought. Jennifer can be reached at recessioncafe@yahoo.com.  Facebook: http://www.facebook.com/jennifercald - Twitter: @checkingthegate ... And her website: Jenniferhcaldwell.com)