DEALS & DISCOUNTS--I guess you could say that it all started when I met this artist named Leland when I was volunteering for the GLAAD Media Awards … 
So there I was in front of City Hall, listening to the mayor after a long May Day march, when I ran into this Leland fella once again and he invited me to go have a drink with him and a couple of his friends later in WeHo. Of course, I said I'd be delighted and we parted ways with much adieu. 
I arrived in the San Vicente/Santa Monica Boulevard area at around 7 pm. I drove around and tried to find street parking but finally opted for the library parking off of San Vicente. I scuttled on up to Santa Monica and met Leland and his pals at Rage. 
I have to tell you that I really had no idea what I was in for. 
The tables were all arranged facing a stage area and it dawned on me that we were not only having a drink but seeing a show. In fact, one of my newfound pals, Terrence, was due to be in the show. 
The show began with a tall lean dude with glasses lip-singing a rousing rendition of "Rose's Turn" from Gypsy as the divine Miss M belted it out from a screen up above. The live performer was shaking his groove thing and shimmying his shoulders and I thought, "What the heck is going on here!" 
It became clearer with each number that Musical Mondays at Rage is a rager of a deal. 
TRANSLATION: THIS SHOW IS ABSOLUTELY FREE OF CHARGE! 
Leland and his pal Elizabeth had never seen the show either and we were astounded at the depth of talent in the group of performers before us. They would strut and scoot and sashay hither and tither as they seemingly belted out tunes from Trouble in River City to All That Jazz while videos played overhead. 
Some of them were so good at lip-singing that I'm still convinced they WERE singing. 
The joint rocks a happy hour too. I enjoyed a glass of Pinot Grigio for $7. You never know how wine will be in a bar but this was just fine. They also offer up tasty food items at reasonable prices. I have to admit that I had already eaten so didn't sample the fare but would love to hear from a reader on that score! 
One thing is perfectly clear. Everything's Coming Up Roses at Monday Night Musicals at Rage and I plan to take my friends there the next chance I get. They've made a musical lover out of me. Who knows, maybe I'll see if I can take a stab at it myself! 
Thanks to the awesome performers Andrew Blau, Bobby Beus, Pilar Herrera, Gerson Rapoport, Brian Treadway, Chris Ahears, Imani Estese, Danielle Dee, Frank Woo, Jason Rasmussen, Martin "Free" Ramon, Ryan Provencher, Kevin Clager, Coleen Quinn-Allen, David Shepherd, Rudy Villa, Chris Lilly and Jose Gallegos – and the Ishka Maher for producing this wonderful night and her husband Keith Jacobson the VJ.
NEED TO KNOW: 
Rage nightclub
8911 Santa Monica Blvd.
West Hollywood, CA
Starting at 6 PM, VJ Keith Jacobson plays all your FAVORITE Broadway and movie musical clips. Then, at 10 PM, the show begins!
(Jennifer Caldwell is a an actress and an active member of SAG-AFTRA, serving on several committees. She is a published author of short stories and news articles and is a featured contributor to CityWatch. Jennifer can be reached at recessioncafe@yahoo.com.  Facebook: http://www.facebook.com/jennifercald - Twitter: @checkingthegate ... And her website: Jenniferhcaldwell.com) 
-cw 
DEALS & DISCOUNTS--Going into the office for a job interview, the first thing I noticed was the painting hanging in the conference room, a large cheerful collage of colors. It somehow comforted my nervousness while trying to search for the "right" answers, for the routine questions, "where do you see yourself in 5 years", "what are your greatest weakness?" 
Concluding the interview, the conversation came to a silent lull, and the COO used this painting as a talking point. Even though it looks like one large painting, it is actually made up of 24 individual canvases, each a 6" squares. He proudly explained at the last holiday party, each employee painted one square. The outline of the flower was already sketched, but no one knew what the finished product would be. Using imagination, each person did what they wanted with their canvas square. 
One person painted a golf course with a hole and sand trap, another boats on a river, a collage of leaves, flowers, an abstract of facial profiles, and so on. When people had completed their painting, they moved on to their neighbor's square and enhanced their design even further with more color and details. 
Each individual square on its own looks somewhat child-like, but alright. But when put all together, the whole painting transforms into something so much better. The painting is dimensional, upbeat and creative, interesting, and DYANMIC. Who would not want to be a part of a synergetic company like that? 
So I got the job, and I have been here for the past 5 weeks. It is a good thing I like that painting because I stare at it from 8 am to 5 pm as the conference room is next to my cubicle. I have heard the CEO and COO tell the painting schpeel so many times already. Obviously I am not the only person impressed; the creation of this painting is impressing potential staff and clients alike. 
Since this painting happened before I came on staff, I like to try to pick out who painted which square. It is a great way to get to know my colleagues in a different light, as their square tells a lot about their personalities and their backgrounds. They happily recall an enjoyable and playful experience painting together. For a brief moment that person seems different, I can see their inner child that so rarely comes out to play in the workplace. 
The symbolism behind speaks loud and clear that this company values individuality, cultivates creativity, cares about the good of the team, as well as, we are each a part of a bigger picture whether we know it or not.  
Expressing creativity, hence the event's name Co/creation, and building community is exactly the mission of Nick Spano, the owner of Re/Creation (the names are a little confusing). I would say that he is accomplishing it by inspiring others to find their inner artistic, creative, musical, child-like self in a non-judgmental, group based environment. Once a Disney child actor, solar power business owner, farmers markets coordinator, real estate investor, and now events producer, Nick has incorporated his unusual and unique background, his passions, and his organizational abilities to produce small and large-scale events in the Los Angeles area.
With his thousands of followers and events regularly selling out, he is doing something right, and not afraid to stick his neck "outside the box". He regularly produces and facilitates paint events for free, and other events catering to thousands of participants, Rave On Wheels (ROW) as in roller-skating with DJs playing a variety of beats in Hollywood, and Goddess Celebration – a semi-annual retreat empowering women with yoga, music, food, and massages by masked men in Malibu. Fun and popular, but maybe not designed for the corporate world. 
I, for one, am very grateful to Nick's creative, community-building paint events which convinced me to join the staff of my current employment. Also I first-hand witness the benefits of the group project and the experiences that went into creating this work of art daily. 
I would like to encourage others to give Co/create a try, especially designed for team building for corporate holiday parties, staff retreats to family reunions, wedding parties or any other group you may want encourage. 
Learn more about Nick and Re/creation, by visiting him online.
NEED TO KNOW
RE/CREATION
Contact: nick@recreation.cafe  
www.facebook.com/recreationcafe 
HERE ARE A FEW OTHER SAMPLES OF CO/CREATION. THEY HAVE BEEN FEATURED IN A GALLERY FOR NON-ARTISTS IN LOS ANGELES.

This week's Deal takes place on the opposite side of the world in Cairo where a new attraction has most folks excited, but skeptical. The attraction has nothing to do with ancient Egyptian civilization. On the contrary, it is inside an ultra-modern mega-shopping center. The Mall of Egypt, just 30 minutes away from the great pyramids of Giza, had its grand opening this March 2rd. It is not just any shopping mall, but nearly 2 million square feet containing 400 retailers, an ample 6,500 parking spaces, 2 family entertainment centers and an indoor ski complex. Yes, snow in the middle of the desert, all year round. How ironic is that! I was lucky enough to be visiting my niece who had just taken her 3-year old son after school. Showing off their souvenir photos, I could see that this is something really special for Egyptians. 
Ski Egypt is the first indoor ski slope and snow park on the African continent. It offers skiing, snow-boarding, lessons, a sledding ramp, a chairlift, and a pro shop. The Snow View Café gives visitors while sipping hot cocoa a picturesque overview including watching adorable live penguins waddling around. 
Ski Egypt was built on the great success and on-going popularity of Ski Dubai by the same Emirati developer, Majid Al Futtam, and operated by a British partnership, Extreme Cool Ltd.
MAF began the construction for the mall in 2012, taking almost six years to build employing 6,000 local construction workers costing close to 6 billion EGP or $400 million (hard to know in real dollars because of so much inflation). For more info.  
For a family of 4, the cost is approx. $70 for rentals and lift tickets, and don't forget professional photos.  To our American standards, the outing sounds like a bargain. For Egyptian standards, it is extremely expensive, if not nearly impossible for the working class. A government employee earns about 1,200 Egyptian pounds per month, or $66 US ($1 USD = 18 Egyptian pounds). 
If Ski Egypt is not affordable for the average Egyptian, the question is who are they targeting their customer base? Is it the more affluent Egyptian? There is a good chance they are getting away on weekends to their Red Sea or Mediterranean villas. Is it international tourists who are taking a day off from visiting national treasures and "Mummies and Deadies" at the Egypt Museum?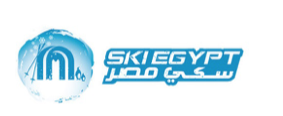 The investment group may be betting on sheer numbers for Ski Egypt's success. Cairo's population is close to 10 million and they need somewhere to go. Even if the obvious factors are working against them such as political unrest, weak Egyptian currency and economy, high unemployment, a declining tourism industry, ongoing safety issues, a food shortage (most recently, sugar) and a growing population of penniless refugees from Iraq and Syria. With such huge problems, it would be wonderful to take the afternoon off to enjoy a light-hearted activity. 
To be honest, I am not sure what kind of "deal" this is for the Egyptian people. My biggest fear is that the Egyptians have learned American consumerism, living hand to mouth, accumulating debt, and ravaging its country of its natural resources, especially water. 
On the other hand, it was apparent how excited my niece and her toddler were after spending a few hours at the center. They should be proud, SKI EGYPT is amazing. I am hoping it will be a huge success. After all, it provides a paycheck for hundreds of employees and gives people a fun place to go. Otherwise, they may sitting on a huge pile of slush in the middle of the desert.  
NEED TO KNOW: 
SKI EGYPT
Mall of Egypt
Al Wahat Al Baharia
6th October, Cairo, Egypt
PRICING
SNOW GO (entry, rentals, helmet)
Child, height and age restrictions           300 EGP ($17)
Adults                                                 350 EGP ($20) 
NORTH POLE EXPERIENCE (entry, lesson, gloves, locker rental)
Child and Adult                                            480 EGP ($27) 
SNOW VIEW, Entry to Café for Viewing
Admission                                                    120 EGP ($7)
(Sue Helmy has plenty of tricks up her sleeve. She is currently providing superb administrative services at a financial management firm in Century City. She is active in countless church and civic organizations and spends every minute she can spare dancing to the Zumba beat.)
-cw
DEALS & DISCOUNTS--As Nora journeys from uptight business major to lefty activist, she discovers that the right-wing politician whose office she's occupying is college friend, Star, who once championed the oppressed. This is the story of the transformation of two women and the people who shape their journey across the ideological divide. From former Black Panther sisters to religious demagogues, there is no turning back for anyone in the city of Los Angeles. Financial and political structures collapse as the two women face off - opposites again - but crossed. Star-Crossed. 
That there is my screenplay in a nutshell, or, as they call it in the Biz, a logline. I've worked for years on this feature and I've got to tell you, I'm more than a little bit excited at the thought of the awesome cast of actors that is assembling as we speak who will be giving their time to bring these characters to life. That's why I'm reaching out now to invite you to come be a part of this process. 
Melvin Johnson and Bill White are the producers of the Nesona Play Reading Series. They're always super busy putting up artistic works that reflect the lives of real people in the diverse communities of Los Angeles. They are committed to diversity and inclusion and to telling socially relevant stories of the resistance and heroism of ordinary people and extraordinary people. 
The readings they produce help writers develop their work by providing a space where artists and audiences can interact in a productive and exciting way. This is where my script will be going up next Wednesday, April 12. The event will include a reading of the script as well as Q&A and a meet and greet with refreshments. You too can have all of this for a donation of your choice. 
A couple of months ago, I was attending a Film Independent event, getting inspired by the cast and director of "Moonlight," when I ran into an actor friend of mine, Bill Mendieta. I've known Bill since I came to Los Angeles. We got to talking about days gone by and times to come. To make a short story even shorter, it was Bill who gave me the nudge I needed to get this thing up on its legs with a reading. 
Turns out Bill is also perfect for the part big firm accountant, Robert Barnes – the husband of one of my leads; and fortune would have it that he was available. Jill Awbrey (playing Nora Bolden) is an amazing actress from my class with the incredible Brad Barnes. "In the moment" is her middle name. I was over the moon when my acting coach and richly talented actor and director, Elise Robertson, agreed to play Star. It is the ideological journey of Nora and Star that lies at the heart of the story. 
I met Bruce Lemon Jr. while doing a bit of casting for Carolfrances Likins' reading of her script "Subversion!" for which I also played a leading role. That story told the tale of a family affected by the infamous Palmer Raids of the early 1920s, which resulted in massive rounding up and deportations proceedings against thousands of people #resisting unfair labor practices and other social ills. 
This past December, I went on to shoot a reading of a Langston Hughes poem with Bruce. I'm thrilled to say he will be playing the part of Jason Wright – a pivotal character in the life of Nora and the future of Los Angeles. 
More actors are signing on to play pivotal roles and we are sure to be in for a treat. For any of you awesome City Watch readers who would like to be a part of this creation and an enjoyable evening, I extend a hearty welcome. #TheResistance continues – onward to the big screen! 
NEED TO KNOW: 
Reading of "Star-Crossed" by Jennifer Caldwell
April 12, 2017 7:15 pm
MOments Playhouse
665 Heliotrope Drive
Los Angeles, CA 90004 
A production of NESONA Play Reading Series
Contact Information:
dramastage1@yahoo.com            213-908-5032
Talawah65@gmail.com                323-702-6317
You can find NESONA Play Reading Series on Facebook
Next Readings:   
April 26, 2017
"Oscar's Last Stand" by William "Bill" White
May 10, 2017
"A Lesson Before Dying" by Ernest J. Gaines
May 24, 2017
"Bunk" by Julie Taiwo Oni
(Jennifer Caldwell is a an actress and an active member of SAG-AFTRA, serving on several committees. She is a published author of short stories and news articles and is a featured contributor to CityWatch. Jennifer can be reached at recessioncafe@yahoo.com.  Facebook: http://www.facebook.com/jennifercald - Twitter: @checkingthegate ... And her website: Jenniferhcaldwell.com) 
-cw 
CALL THE HOTLINE --Now is the time to enjoy the lovely wildflowers of So Ca. The Theodore Payne Wildflowers and Native Plants Hotline is an excellent resource to start planning your trip. You will hear the voice of Emmy Award winner, actor extraordinaire, Joe Spano, most currently on NCIS, giving a weekly report on where to go and what to see at each location in local Southern California sites. The hotline is only available during the spring months of March through May with an updated voice recording every Friday. 
THIS WEEK--Though it is a recorded message, it sounds like Joe is reciting poetry as he describes blankets of color such as the pink of the monkey flower, yellow of California poppies, purple of the desert lupine, deep burgundy of the desert willows, and the dainty white and yellow desert lilies. 
Expect to see a great display throughout this entire season everywhere with a variation of terrain, elevations and sun exposure. This week Joe talks about four locations to catch these beauties in different desert regions in So Ca: First, the Anza Borrego Desert State Park with 600,000 acres to explore, then Santa Rosa Plateau in Riverside, the Environmental Nature Center in Newport Beach and finally Placerita Canyon in the San Gabriel Mountains. 
A BLOOMIN' BONANZA--With the deluge of rain this winter, this year's wildflower season is going to be a specular. So go explore. Enjoy your senses. See the colorful beauties to behold against the desert terrain, take in the aromatic floral scents in the air, hear the gentle trickling of the water in the streambeds and waterfalls, and feel the sunshine and breeze. You might want to keep a printout of the hotline recording handy to help identify the wildflower species. Here's the PDF. 
Keep updated with the TPF Wildflower Hotline each Friday. You might enjoy this free resource so much that you will feel compelled to get involved in the organization by becoming a member or volunteering. I did, I am now a proud TPF member and owner of a TPF coffee mug!  
NEED TO KNOW:
THEODORE PAYNE FOUNDATION FOR WILD FLOWERS AND NATIVE PLANTS
The TPF is everything California native wildflowers, plants and gardening to promote reduce water usage, cutting down on pesticides and fertilizers, encouraging natural pollination through birds and bees, and reducing maintenance. With its staff members and generous volunteers it maintains an educational center, nursery on it 22 acre property, a gift shop and art gallery, hike site, and hotline. 
10459 Tuxford
Sun Valley, CA 91352
(818) 768-1802
NURSERY--The retail nursery carries over 900 unique high quality California native plants. 75% of the plants are grown on premises. There is a helpful and extremely knowledgeable staff who can help you pick out plants according to what kind of soil, lighting, and to attract hummingbirds, songbirds and butterflies. The identification placard on each plant species is very detailed saying everything you need to know. There were over ten different kinds of buckwheat plants for sale!
So much to write about, check it out.   
UPCOMING EVENTS 
Poppy Days Plant Sale 
Saturday, March 18, 2017, 8:30 am – 4:30 pm
The region's best selection of California native plants. Discounts for being a TPF member. 
Annual Native Plant Garden Tour (Year of the Buckwheat!) 
Saturday and Sunday, April 1 and 2, 2017, 10 am -5 pm      
A self-guided tour of 32 inspiring gardens. Learn about native plants, landscape design and wildlife habitat. 
(Sue Helmy has plenty of tricks up her sleeve. She is currently providing superb administrative services at a financial management firm in Century City. She is active in countless church and civic organizations and spends every minute she can spare dancing to the Zumba beat.)
-CW
BAD DEALS--Your mission should you choose to accept it! Destroy Cayla the spy! 
Two years after it was found to be vulnerable to hackers, Cayla the doll with several identities has been deemed guilty of illegal espionage device according to Germany's telecommunications regulator, Federal Network Agency (Bundesnetzagentur). If you listen to BBC News in an article they published on Feb. 17, 2017, Germans on both sides of the former wall are pretty darn careful when it comes to matters of surveillance. They are having none of it.[i] 
Penalties for possessing banned surveillance devices can result in up to two years in the big house over in Deutschland. Parents have been advised to destroy Cayla and never look back. 
Across the water in the UK, the Retailers Association isn't worried about the spy, even though researchers have been able to listen to and talk to children from up to 33 feet away. They've even been able to accomplish this THROUGH SEVERAL WALLS! Indeed, some researchers have been able to get Cayla to sprew foul epithets. 
Here in the U.S., My Friend Cayla is under investigation as well. The Federal Trade Commission is investigating whether Cayla's ability to upload children's speech is an undue violation of privacy[ii]. According to a compliant filed with the FTC, corporations can insert their productions into conversations with the children straight through the mouth of good ole Cayla. 
Turns out the U.S. maker of the snitch partners up with the same database maintenance team that develops and maintains voice recognition software for law enforcement and the military. Zowie! Your kid could be Navy Seal ready before she even gets to first grade! 
Cayla isn't the first spy to hit the streets. Hello Barbie was introduced back in November 2015. According to an article in Newsweek soon after her release, kids can say whatever they want to Barbie simply by pressing her belt buckle. She is configured to keep all of this information in a cloud. From time to time, she will ask the child about information the spook has gleaned from the child in the past. The implications are pretty scary if you ask me. 
I'm not the only one who thinks so. A class action suit was filed in Los Angeles Superior Court against Mattel, ToyTalk and KidSafe[iii] claiming that Barbie is a dangerous gal who can and has been hacked. 
I don't know about you, but I say these dolls are sinister. It's sad to think that even one of them could be a kid's best friend. Even if the kid doesn't tell the doll that much, Barbie and Cayla can pick up intel from anyone within a certain radius. Bad news and a bad deal for free thinking people everywhere.
(Jennifer Caldwell is a an actress and an active member of SAG-AFTRA, serving on several committees. She is a published author of short stories and news articles and is a featured contributor to CityWatch. Her column at www.RecessionCafe.wordpress.com is dishing up good deals, recipes and food for thought. Jennifer can be reached at recessioncafe@yahoo.com.  Facebook: http://www.facebook.com/jennifercald - Twitter: @checkingthegate ... And her website: Jenniferhcaldwell.com) 
-cw
DEALS & DISCOUNTS--If you visit the beauty supply store or a local nail salon, you will quickly see that there are thousands of nail polish colors. Choosing a single bottle among the many competitors in this $6 billion business is hard. The name of the color maybe just the tipper to buying the one particular bottle costing anywhere from $5 - $20. After all, I cannot express myself better than nail polish brands OPI, Essie, Revlon, or Deborah Lippmann already have in the names of the different shades. When I am excited about a vacation, "The Thrill of Brazil" or "Live. Love. Carnaval." says I am greatly looking forward to getting away. If I am getting ready for an evening out, "I'm Gown for Anything", or "Orange you Glad" better. If I plan to spend some time with my fun-loving Zumba buddies "Backseat Besties" says it all.  When wearing bright red on my fingertips, who wouldn't love to shout out that they are wearing "Kimona Over". 
How about names of colors that describe your feelings. Here are a few from Revlon's New Shades line: Untamed, Electric, Uninhibited, Magnetic, Bubbly, Adventurous, Provocative, Vixen, Coy and Impulsive. I guess there are times when I feel a little of each one of these. 
When I was at the new Ulta store in Santa Monica that opened a few days ago, I can came across polish names that caught my eye and kept me thinking. Some are really entertaining, punny, exude fun and energy. Warning, there are some XXX names (Oh, which just happens to be an OPI color, "XXX SPF"): 
These names are to empower women to be stronger, braver, more powerful and optimistic. As you can imagine the colors are bolder.
Who Needs a Prince? - OPI
I Pink I Can - Sally Hansen
Shifting Power - Essie
No Shrinking Violet - Revlon
Brave - POP Beauty
Ivy League - Ginger + Liz
Aristotle in a Bottle - Glamorous
Rosy Future - OPI
I Am Strong - Essie 
This line is called the Washington DC from OPI. It came out last fall before the November 2016 Presidential Election. Perhaps they were certain that Hillary would win.
We the Female
Freedom of Peach
Stay Off the Lawn
Pale to the Chief
CIA" Color is Awesome
Never a Dulles Moment
Squeaker of the House
Yank My Doodle
Shh…It's Top Secret
OPI By Popular Vote 
Everyone must get their nails done before the holidays, the more sparkles, the better.
I'm Gown for Anything - OPI
Party at Holly's (OPI Breakfast at Tiffany's, Holiday 2016)
Ring the Buzzer Again (OPI Breakfast at Tiffany's, Holiday 2016)
Snow Globe – China Glaze
Twinkle Lights – China Glaze
Champagne Bubbles – China Glaze
Poinsettia – China Glaze
Velvet Bow – China Glaze 
There is no other time to show off your pedicure than when you are wearing sandals at the beach. Here are a few names that will make you wiggle your toes in the sand.
Taupe-less Beach - OPI
Lost My Bikini in Molokini – OPI (BTW, the color is a bright purple)
No Tan Lines - OPI 2017 Spring Collection
Do you Sea What I Sea? - OPI 2017 Spring Collection
100 Degrees in the Shade – China Glaze 
What better way to celebrate life events like anniversaries, birthdays, wedding or a birth than to get your nails done in one of these colors. To my delight, I would love to show off and say, I'm wearing OPI's "It's a Boy" blue. "Incidentally I just delivered a baby."
It's a Boy - OPI
Happy Anniversary - OPI
Happy Birthday - Deborah Lippmann
I Do! I Do! – OPI, Perfect for your wedding night
Catch the Garter – OPI
Mimosas for Mr. and Mrs. - OPI 
Names of nail polish color can be inspired from foods and beverages, especially when we associate them with a particular color.
Coney Island Cotton Candy - OPI
Gelato on My Mind - OPI
Tiramisu for Two - OPI
Cajun Shrimp - OPI
Got myself into a Jam-balaya - OPI
Orange You Fantastic (OPI Coco-Cola Anniversary Summer Collection 2015)
Malaga Wine - OPI
Life's a Cabernet  - OPI
Is Mai Tai Crooked - OPI 
There are companies that dedicate lines to cities as Revlon does with a bright jewel tones for Las Vegas or OPI's New England, New Orleans, New Zealand, Far East and Chicago and Far East lines.
Big Win – Revlon
All or Nothing - Revlon
Stays in Vegas – Revlon
Amore at the Grand Central - OPI
Danke-Shiny Red - OPI
The Thrill of Brazil - OPI
An Affair at Red Square - OPI
Bogota Blackberry - OPI
La Paz-itively Hot - OPI
Vampsterdam - OPI
Tickle My France-y - OPI
Berlin Done That - OPI 
Sex sells. Here are some of the more tame ones.
Gondolar Fondolar – Essie
Pussy Galore – OPI, Don't think this is referring to the Women's March
Pounded on the Kitchen Table – Naughty Nailz
Berry Hard - Essie
Dark Side of the Mood - OPI Fifty Shades of Grey 2015 Collection
Porn-a-thon - Smith and Cult
Size Matters – Essie
Between the Sheets - Deborah Lippmann
Makin' Whopee - Deborah Lippman
Orgasm - Nars
Shag - Butter
Royal Mattrimoany - ManGlaz 
OPI carries colors designated for little girls from the Hello Kitty and Muppets lines carrying more subtle colors such as light pinks, purples and blues.
Kitty White - OPI Hello Kitty
Look at My Bow - OPI Hello Kitty
Meep Meep Meep - OPI Muppets
Gone Gonzo - OPI Muppets
Pepe's Purple Passion - OPI Muppets
Rainbow Connection - OPI Muppets
UnFROGetable - OPI Muppets 
OPI makes a smaller bottle costing slightly less at $6.99. It is geared at youngsters and empowering them to do great things:
Do Good, Feel Good
My Claim to Fame
Please Red-cycle
Believe It, Do It
Profoundly Purple
Make a Compliment
Miss Independent
Sometimes colors can reflect a woman's poor self-image. Based on the name, I could not bring myself to buying self-deprivation even if the color was amazing.
Cougar Attack – Wet N Wild
My Silicon Popped - Wet N Wild
Plenty of Fish in the Sea – Wet N Wild
I Only Eat Salads – Wet N Wild
Dirty Slut – Matresse
Iris I Was Thinner - OPI 
Tomorrow, Detox! - Sephora Collection 
Marry a Millionaire - China Glaze
Sugar Daddy - Essie
Trophy Wife - Essie 
I'm Not Really A Whore - Naughty Nailz
I'm Not Really A Waitress – OPI 
At the forefront, OPI, one of the most prominent nail polish brands (coincidentally located in North Hollywood) is the executive vice president and artistic director, Suzi Weiss-Fischmann, known as "the first lady of nails". She is the creative force behind the shades of colors as well as the names. Describing the inspiration of the names from just about anything: everyday people on the street, notable people and celebrities, geographic locations, places to travel, looking at runway trends, food, music, movies, and more. As we can all witness from the sampling of names mentioned, the names creatively and whimsically and tell a lot about how a person is feeling, an experience, and what they are anticipating. There's a name to perfectly fit any occasion. 
There are a few colors that are named in her honor:
Suzi had a Swede Tooth
Suzi Shops & Island Hops
Suzi Without a Paddle (OPI Fiji Spring/Summer 2017)
Suzi Nails New Orleans 
SO WORTH IT!
Some may think of polish as merely slapping on a color on our nails, but others look at it as an experience. Going to your favorite beauty store or nail salon, spending time choosing a color to match a mood or an occasion, and carefully applying it to last as long as possible. No matter if I pay $5 or $20 for a bottle or $15-35 for a manicure, this is one spurge that makes me feel like a million bucks. Long after the polish wears off, I get bragging rights on the polish color name for a long time.
(Sue Helmy has plenty of tricks up her sleeve. She is currently providing superb administrative services at a financial management firm in Century City. She is active in countless church and civic organizations and spends every minute she can spare dancing to the Zumba beat.)
-CW
YEAR OF THE FIRE ROOSTER, GONG XI FA CAI!
The Chinese New Year 2017 is the year of the Fire Rooster celebrated on Saturday, January 28. If a person was born under this most auspicious sign, they could be characterized as charismatic, but also attention seeking, boastful about personal accomplishments and seeking the attention and approval of others. I wonder if this is an omen of the upcoming year in US politics. You can draw a connection if you want, but for now, let's stay on the "sweet" topic of Chinese parades and bakeries. 
GOLDEN DRAGON NEW YEAR'S PARADE
The New Year's festivities continue into this weekend with the Golden Dragon Parade at the Central Plaza in Chinatown on Saturday, February 4 along Broadway Street. It is the 118th annual Chinatown tradition bringing many activities to the stage including marching bands, traditional music, kung fu demos, ping pong action, face-painting, story-telling, paper-folding, with the main attraction, a giant golden dragon float. An Angeleno must-do, despite the large crowds. A recommendation is to take the Metro train to the Chinatown station as parking will be challenging. 
PHOENIX BAKERY, "SWEETS FOR THE SWEET"
While in Chinatown and on the parade route, check out the Phoenix Bakery. It has been a staple on Broadway and Bamboo Streets for the past 8o years founded in 1938 by Fung Chow Chan and his wife Wai Hing. They bake many traditional Chinese pastries, but known for their extremely popular strawberry shortcake. The recipe is very simple using fresh ingredients like red ripe strawberries, fluffy whipped cream, yellow sponge cake with toasted almond shavings sprinkled on the sides. An "East meets West" thing, that appeals to everyone, not too sweet and very delicious. 
The cake only comes double-layered, in 16 different sizes. Here is an idea of their round cakes sizes, prices and portions:
4" round for $9.99 (serving 2-4)
6" round for $16.95 (serving 4-6)
7" round for $22.95 (serving 6-9)
8" round for $29.95 (serving 8-10)
9" round for $35.95 (serving 10-15)
10" round for $41.95 (serving 18-20) 
When ordered in advance, the classic can be made with variations in the whipped cream layer by adding peaches, pineapples, bananas, vanilla custard, and chocolate. The cakes can be ordered in other sizes, as a 12" square, and sheet cakes: 1/8, 1/6, 1/4, 1/2, 3/4 and as a full sheet (18" x 24"). The full sheet sells for $172 and serves 100 people. It is even possible to get as a multi-tiered wedding cake on columns and decorated with sugar flowers. 
Since the early years, the strawberry shortcake has become the Phoenix's signature product. There was a time in the seventies when they would sell over 1,000 cakes on a given Saturday with long lines of people winding around the block. Today they continue to sell several hundred cakes on any weekend. 
In addition to the strawberry shortcake, the Phoenix also has tasty almond cookies, baked daily, flakey, light and yummy, selling a dozen for $3.25. I very much recommend trying them. There are other sweet delights such as sugar butterflies, which are fried wontons dipped in honey, sesame balls, moon pies stuffed with winter melon, red bean and Chinese lotus, selling for $1.75 each, and fruit blossoms in pineapple, apple, guava cheese, blueberry and cherry selling for $1.50. 
There are a few savory items on the menu, in case you need to grab lunch or a snack. The bbq pork buns and hot dog buns are a great deal for $1.35 each, served warm, soft, doughy, and delicious. 
The service is great too. The extremely patient lady who helped me was accustomed to having first-time visitors asking a million questions which I did. 
Hopefully, you make it to the parade this Saturday, celebrating the New Year with the excitement of the spectacular golden dragon float and tasting the specialties at the Phoenix Bakery. You will save yourself some "dough" and make your tummy very happy.
Confucius says: Be careful of fiery roosters wanting the spotlight. They may be very charming, but not to be trusted. 
---
WHAT TO KNOW 
Golden Dragon New Year's Parade
Chinatown, February 4, 2017, 1-3 pm
Starting at Hill and Ord Streets – Ending at Broadway and Cesar Chavez Streets
Phoenix Bakery
969N. Broadway Street
Los Angeles, CA   90012
(213) 628-4642
Hours: 9 am - 8:00 pm, 7 days
www.phoenix bakeryinc.com
DEALS AND POLITICS--Hey hey ho and a bottle of rum … Jeff Sessions is a comin' and beatin' his drum. Ho ho hee and a jigger of gin … Looks like nepotism ain't no sin. 
If you're lookin' for a great deal on a cool spot to drown your sorrows and push back tears of fury or fear, look no further than the original Farmers' Market at Third and Fairfax. 
Ye olde Farmers Market first came into being back in the Fall of 1934 just as Jeff Sessions' ole pop was probably working OT to make sure no black folks dared enter his general store in Hybart Alabama. 
The market is a fantastic people-watching locale where you can sit outside under the sun or stars – well, maybe not stars, but night sky – and enjoy your choice of cuisine and libation. There are two bars with 36 different types of beers on tap between them. 
Eats range from a quick burger and fries to a fancy French restaurant, and you might even see a few stars during your visit. At the very least, you'll have a good shot at taking your mind off the devil's casting call unfolding in our country's capital – if only for a few shining hours.
The other night, I met Melissa Kelly, a cicerone candidate at Bar 326 in the middle of the market. She serves up 24 different kinds of brews and that's not all. 
Turns out a cicerone is the beer world's equivalent of a sommelier; and, Melissa is not short on knowledge of the various brews, how they're made, the nature and history of the ingredients used, proper storage, and all manner of cold hard facts about the wide range of concoctions. 
Here, one can puzzle out how it is that a man with a racist past like Jeff Sessions got named as Attorney General of the United States of America over a "Session Gruit Ale," appropriately fermented with gruit herbs such as wormwood rather than hops. Apparently, these herbs were used in the Middle Ages – much like the values of many if not all new cabinet members. 
Here, a person can sip a delicately fragrant "Parable Saison" as you plumb the depths of the question of how our country's public school children will fare under the leadership of such a woman as Betsy DeVos who has worked hard for years to undermine the public sector. 
A "Two 5 Left" is about how we might be after new Secretary of the Treasury Steven Mnuchin gets his "largest tax change since Reagan." 
The list goes on – destroyers of institutions being put in charge of them. As Senator Sherrod Brown said, "This isn't draining the swamp. It is filling it with alligators." 
Perhaps one can find comfort in a pint of Better Days English style pale ale or a Hunky Dory IPA – dreaming of the day when the whole thing will all be over. 
In the alternative, if you're just not going to take it lying down, there are counter-inaugural demonstrations taking place around the country. Here in LA, you can join the #UnitedAgainstHate march that meets on #J20 at 11:00 am at Olympic and Figueroa (LA Live). 
Womens' rights are under fierce attack here with Tom Price as the pick for Department of Health and Human Services. He's been trying to get rid of Planned Parenthood for decades. You can join a Womens' March on January 21 at 9:00 am. Meet at Pershing Square and march to City Hall. 
As Frederick Douglass once said, "Power concedes nothing without a demand. It never did and it never will." Now is not really the time to cry in our beer. But we can have a drink after the march.  
NEED TO KNOW: 
TRY to forget impending doom at the Original Farmers Market on the northwest corner of Third St. and Fairfax! Here's all the info  
WISH IT WASN'T SO: 
IF YOU'D RATHER FIGHT THAN CRY:
March on #J20 #United AgainstHate.
Inauguration Day demonstration
January 20 11:00 am
Gathering at Olympic and Figueroa (LA Live)
January 21 9:00 am
Gathering at Pershing Square
(Jennifer Caldwell is a an actress and an active member of SAG-AFTRA, serving on several committees. She is a published author of short stories and news articles and is a featured contributor to CityWatch. Her column at www.RecessionCafe.wordpress.com is dishing up good deals, recipes and food for thought. Jennifer can be reached at recessioncafe@yahoo.com.  Facebook: http://www.facebook.com/jennifercald - Twitter: @checkingthegate ... And her website: Jenniferhcaldwell.com)  
DEALS & DISCOUNTS--Inspired by my recent visit to Manila, I was on the quest to indulge in my favorite Filipino dish again in Los Angeles. Leelin Bakery's authentic halo-halo was worth breaking my New Years Resolution of eating healthy. 
Halo-halo, "mix-mix" in Tagalog, is a concoction of various sweets, crushed ice and evaporated milk. Some basic sweet ingredients include palm fruit, kidney beans, chickpeas, jellies, coconut, jackfruit, purple yams (ube), and any other ingredient the chef is inspired to put in. Layered between the sweets is freshly fine shaven ice engorged with condensed milk or coconut milk. You do the honors yourself of blending all the ingredients together with your spoon. 
Leelin Bakery in Koreatown has a delicious version of halo-halo for $5.49 for an 18 oz. serving which was more than enough to fill up both my son, "anak," John (pictured above) and me. I don't think we could have handled a larger portion at other local restaurants, such as B Bakery for $8 and LA Rose Café for $10. 
Also, a visit to the Leelin Bakery gave me a great opportunity to pick up other Filipino favorites, anything made with ube. There are so many ube items to choose from like ube sponge cake, brioche with ube and coconut, ube bread loaf, ube hopia, ube ice cream and rice crispies. Not only did I come home with delicious halo-halo, a bag load of ube pastries, I also ordered a mango cake for an upcoming celebration. Also, I really appreciate how they have all their products conveniently pre-packaged for freshness "to-go". 
With Southern California a major hub of Filipino immigrants and Filipino-Americans, there are six family-owned Leelin Bakery and Café locations for the past 40 years taking over the once popular Goldilocks'. The headquarters and factory is in Santa Fe Springs, with retail bakery/cafes in Cerritos, Eagle Rock, Panorama City, North Hills, Koreatown, and West Covina. 
Celebrate 2017 with the Filipino favorite of halo-halo, and may it bring sweetness to your new year! 
NEED TO KNOW: 
LEELIN BAKERY AND CAFÉ LOCATIONS
Koreatown
209 S. Vermont Avenue
Los Angeles, CA 90004 
Eagle Rock
2700 Colorado Blvd
Los Angeles, CA 90041 
Panorama City
8340 Van Nuys Blvd
Los Angeles, CA 91402 
North Hills
16130 Nordhoff Street
Los Angeles, CA 91343 
Cerritos
11489 S Street
Cerritos, CA 90703 
West Covina
2429 S. Azusa Avenue
Covina, CA 91792
(Sue Helmy has plenty of tricks up her sleeve. She is currently providing superb administrative services at a financial management firm in Century City. She is active in countless church and civic organizations and spends every minute she can spare dancing to the Zumba beat.)
-CW
SUCH A DEAL--Are you looking for ways to make the holidays special this year? How about a visit from Santa's favorite elf. You can have one of Santa's elves visit your hotel room at the Mission Inn in Riverside to tuck them in at bedtime. 
As a hotel guest from Friday, November 26 after Thanksgiving until December 26, "Buddy" himself can come to your hotel room for a bedtime tuck-in between 7:00-10 pm. Bearing the picture book of "Twas the Night Before Christmas", the elf will read the poem, wish your youngster sweet dreams and leave behind great memories and the sweetest of all, a cupcake from the infamous Casey's bakery. 
The tuck-in costs $50. Plan in advance: the hotel fills up for the holidays & the tuck-in service has been sold-out. Think of the great "elfie" "selfie" you can post on Facebook for years to come. 
In addition to the tuck-in service, the Mission Inn has other holiday services to feel merry. There is a beautifully decorated 20 foot tall Christmas noble fir and loads of lights lit up everywhere for the eyes to behold. You can sing along to your favorite Christmas tunes and plenty of opportunities to hang out with Santa such as the Saturday breakfast, Sunday champagne brunch, and at the afternoon tea. There is also a Santa letter drop box delivering your child's note directly to the North Pole. These hotel activities are certain to have you feeling the holiday magic. 
In addition to the historic Mission Inn, the downtown district of Riverside is as magical as can be with the fantastic and ever-so-popular holiday celebration, The Festival Lights. At the opening ceremonies, it drew 70,000 people to see the decorations and firework display. Over the next 6 weeks, staring on the Friday after Thanksgiving, over 1 million people come out drawing a close on January 7. 
Warning to all, the weekends of the festival get really crowded with difficulty parking, long lines to see the displays, buying food, playing amusement park games and rides, especially as it become dusk and the holiday lights switch on at around 5 pm. 
If you plan in advance, get there early and be patient. It is a great way to enjoy the holidays, especially if you are lucky enough to stay at the Mission Inn and have Santa's elf bedtime tuck-in. It is sure to make your little one's spirits bright and leave your family with a lasting memory. 
---
NEED TO KNOW 
THE MISSION INN, Hotel and Spa 
Festival of Lights, November 25, 2016-January 7, 2017
3649 Mission Inn Avenue
Riverside, CA 92501
(951) 784-0300
(Sue Helmy has plenty of tricks up her sleeve. She is currently providing superb administrative services at a financial management firm in Century City. She is active in countless church and civic organizations and spends every minute she can spare dancing to the Zumba beat.)
-CW
DEALS AND DISCOUNTS--As the saying goes, "it is better to give than receive." However, it is even better to give and receive at the same time. This holiday season, give to your favorite charity and receive a tax deduction when you itemize expenses on Schedule A of your tax returns. Here is my newfound favorite charity, Journey Out. 
Dance for Freedom
Last month, I was lucky enough to participate in a fundraising event called DANCE FOR FREEDOM. A group of zumba lovers had an intense workout from three popular westside instructors and the proceeds were donated to JOURNEY OUT, a local non-profit that helps victims of sex trafficking and exploitation from the streets of Los Angeles. 
We had an opportunity to meet the director, Dr. Stephanie Powell who told us of her first-hand experience working with this population as a retired, 30-year LAPD vice sergeant working the downtown streets and JO's current director. As a compassionate maternal-figure, she talks to victims in depth to find out their backstories and the common threads that led to this lifestyle. She spoke of the conditions why sex workers turn to the streets, being manipulated and coerced by pimps and traffickers, their need for attention and their willingness to work for the pimps' love, and their lack of self worth. Every zumba dancer was deeply moved emotionally as we physically moved to the beat raising awareness, support and money. 
(Photo left: Dr. Stephanie Powell and the DANCE FOR FREEDOM Zumba instructors) 
Sex Trafficking in our Backyard
What I did not know is sex trafficking is rampant throughout the US, Los Angeles included, especially downtown and in the San Fernando Valley. Underage girls, age of 12-14 years old, are being lured through psychological manipulation, force or fraud by someone they trusted and later become their "pimp" or "john". Sex trafficking includes all types of sex venues ranging from massage parlors, brothels, escort services, the streets and many the "dark corners" of the Internet. 
Here are just a few reports from 2016. The Los Angeles Times reported two LAPD busts on large crime rings rescuing 30 victims and arresting 350 perpetrators through Operation Reclaim in January 2016 and Operation Summer Rescue in August 2016. 
The Daily News reported young girls walking the streets of Van Nuys, Sun Valley and Panorama City day in and day out with large-scale brothels nearby last January. Just a few days ago reported a sex ring in the Western Avenue and Figueroa corridor that resulted in sentencing five LA pimps 11 to 21 years in state prison for turning teens into prostitutes. 
Journey Out
Journey Out, a 501c(3) organization, formally known as the Mary Magdalene Project, is based in Van Nuys has a big heart and a long history of service and success. They provide victims with the tools and support to be successful after leaving sex trafficking and rebuild their life. 
A recent success story that was just tweeted involved at 16 year-old girl, Ericka, who was kidnapped by a trafficker. While walking down a busy Van Nuys street, she was grabbed by the neck from behind and forced in his car. The pimp sex trafficked her for two weeks. He watched her day and night not to escape, and to get Ericka to sell herself for his gain, he burned her with cigarettes and used a stun gun. She felt desperate and hopeless until she was rescued by an LAPD Vice squad during a Vice operation targeting pimps and buyers. 
Ericka sat sobbing at the Journey Out office recounting her story of survival. She was comforted by a survivor-leader who knew all to well what Ericka was going through. JO helped Ericka with her immediate needs; food, clothing, took her for a medical exam and that night got her into a transitional living program in another city where she could be safe and continues to receive mentorship from JO. Today Ericka is safe and out of that abusive lifestyle. Very grateful for the help and support received, she would not be where she is without the assistance of JO. 
Journey Out programs include:
Survivor-led support groups and mentorship,
Case management and referrals,
Peer-to-peer support and counseling, therapy and crisis counseling,
HIV testing and education,
GED tutoring, and vocational referrals,
Basic needs provisions such as shelter, food, clothing, and hygiene products. 
So far this year in 2016, Journey Out has taken 322 individuals off the street, with the majority being women, a few male and transgender individuals. That is a 40% increase from 2015, which could be due to different factors such as a court referral diversion program and dismissal, or from rescue efforts from programs such as Journey Out. 
The topic of sex trafficking is disturbing. The silver lining is there are wonderful people in our community involved, and you can be too. You can make a year-end contribution, join our zumba group for future DANCE FOR FREEDOM fundraisers, volunteer at Journey Out, or attend a JO event. 
END OF YEAR CONTRIBUTION
If you have not make your end of year contributions yet, consider Journey Out. It will make your heart happy to know you are donating to a charity that does so much to help victims of sex crimes, and will make your pocketbook happy reducing your taxes. A win-win!
OTHER OPPORTUNITIES AT JOURNEY OUT
There is an event coming up on Friday, March 24, 2017 at the Joan Palevsky Center for the Future of Los Angeles at 221 S. Figueroa Street (part of the California Community Foundation) where Journey Out is giving an award to LAPD Sheriff James McDonnell as a "Visionary of Freedom" for his work dealing in this sector. 
Get involved. Visit their website and Facebook page, receive their Twitter feeds, check it out! 
NEED TO KNOW
JOURNEY OUT
7136 Haskell Avenue, Suite 125
Van Nuys, CA 91406
Tel: 818-988-4970
https://twitter.com/journeyoutla 
Informational video played on KCET on April 18, 2016
(Sue Helmy has plenty of tricks up her sleeve. She is currently providing superb administrative services at a financial management firm in Century City. She is active in countless church and civic organizations and spends every minute she can spare dancing to the Zumba beat.)
-cw
DEALS & DISCOUNTS--I just finished six weeks of comedy education and finished with a stand up show at the Hollywood Improv. You heard it right – I said the Hollywood Improv. I did a stand up comedy routine at this well-known comedy house along with most of my classmates from Jonathan Solomon's "School for Stand-Up." 
You can do it too! Right now, registration is open for the next class. It's offered through Santa Monica College Bundy campus and it is on offer for the incredibly low price of $99. 
What do you get for that, you might ask? Well, it turns out that you get a class that would normally set you back more than $400! 
I found out about the class when the instructor made the trek up the hill to the SAG-AFTRA Conservatory at AFI to present a workshop on his stand-up class. He told us actors that, at the very least, we would discover what our persona is if we took the class. It took me a couple of years, but I finally enrolled. 
I'm not going to lie. I struggled with the writing and performing. Still, Jonathan and all my classmates were so supportive and the space was open for creativity with no judgment. We had a gas. 
As destiny would have it, I had to miss a couple of classes due to unforeseen circumstances. Wouldn't you know it? Those were the ones where they covered the persona stuff. Sigh. I guess I'll never know who I really am - at least not this week. 
Never you mind. 
I got a lot more than I bargained for even though I didn't even try to bargain. The class is heaps o' fun the entire six weeks. The students came from diverse backgrounds actors, doctors, teachers, women and men from their twenties to sixties. 
Jonathan starts out deconstructing the joke. He'll provide descriptions of the various types of jokes. You'll get to watch tapes of famous and not so famous comedians in action. 
Then, you get to sit around and write jokes with your fellow comedians and try them out in class. The whole shebang ends with a graduation performance and you already know where mine was. You can invite your friends and family for a great evening of laughter. They can order drinks – but there is no minimum. They'll have an all around great time while supporting you as a comedian. The ticket was only $12 for the grad show. I did stand up to a sold out crowd! 
Our fearless leader, Jonathan, comes with a lot of experience as a funny fella. He's done it all. He's been on HBO, David Letterman and Comedy Central. He was a writer on the show "Mad About You" and a gaggle of other comedy and variety shows. It's obvious that Jonathan really cares about his students and puts a lot into making sure that everyone is supported in writing and performing their bits. 
He also exposed us to comedian culture. It's pretty cool. He shared about how he learned with other comics, some of them whose names you know, as they would pitch their jokes to each other and help each other with creating the jokes. He made a point to say how he always encourages his students to approach another comic if they have something to contribute. This quote from him gives you a flavor of the experience: 
One of the first things I really found exceptional about being a stand-up was that, because every night you've got a bunch of comics standing before the very same audience trying to get laughs, there's something about that solitary position, and the shared experience of it, that breeds a bond, breeds an equality, among comics. 
After our big night, Jonathan made sure we all enjoyed what he said is the tradition of going to dinner after the show. It's a lot like theater people do. I got to chat with my fellow comics and meet the guests they brought to the show. We all had a great time eating, drinking and talking about the night. 
My co-host Sue is planning on taking the class that starts in January. If you hurry, maybe you can get in too. The class fills up early and there is often a waiting list so plan ahead! Who knows, maybe I'll see some of you at one of the open mics around town as we work on our routines. Maybe I'll take that class again. Looks like the upcoming grads will have their show at the Comedy Store! 
Jonathan also teaches a class on writing funny and he does private consults. 
NEED TO KNOW: 
Here's a link to sign up for stand up:
Here's a link to sign up for writing funny:
Here's a link to Jonathan's website:
(Jennifer Caldwell is a an actress and an active member of SAG-AFTRA, serving on several committees. She is a published author of short stories and news articles and is a featured contributor to CityWatch. Her column at www.RecessionCafe.wordpress.com is dishing up good deals, recipes and food for thought. Jennifer can be reached at recessioncafe@yahoo.com.  Facebook: http://www.facebook.com/jennifercald - Twitter: @checkingthegate ... And her website: jenniferhcaldwell.com)  
-cw
DEALS & DISCOUNTS--Are you looking for a fun activity for your young set over the holiday weekend? Look no further than the Kidspace Museum in Pasadena a place where education, nature, exploration all comes together in one great experience. I recently jumped at the chance to take my adorable grandnieces peaking the interests of kids ages 2 and 5 years old, and mine too! Granted our visit was on a Tuesday early afternoon in November, with just a few school groups to share the museum, and a four wonderful hours of fun. 
The adventure began as we entered through a giant kaleidoscope tunnel touching every colorful tile that bubbles out and lights up like a plasma lamp. Out first exhibit hall was the Storyteller Studio where we played dress-up, had puppet shows, drew on the giant white board letting our imagination go wild. 
As we made our way to the Nature Exchange, there was an educator introducing Baldwin the ball python to school kids who learned snake facts and had a chance to touch him. We explored insects encased in acrylic, caterpillars, butterflies, millipedes, scorpions, tarantulas and grasshoppers with magnifying glass. In the reptile area, we meet Baldwin's neighbors; two fire bellied toads, and a Russian tortoise. There are tables covered with pinecones, fossils, animal skeletons, and pelts of furs. A lot to see and touch. 
Starvation was calling us. We found kid and adult friendly food at the café feasting from a great selection of hamburgers, chicken tenders, tuna sandwiches and fries. There was plenty of seating in the shade. 
After being re-energized, time to venture to the outdoor Physics Forest. Here we experimented with simple pulleys, levers, magnetism, gravity and other wonders of physics. The girls and I won a tug of war against a kindergarten class from a local school; we shot ping-pong balls in a cage, built a giant roller coaster, launched rockets, and raced pulleys on a track. Physics was never so fun.
There is so much more to do, but we ran out of time. One of the biggest attractions is the Water Play area. It is a low creek surrounded by boulders and an overhanging bridge that periodically fills with rainfall while kids learn the valuable lesson of water conservation. 
Besides the exhibits, there are daily art workshops, weekends parenting classes, tours, tricycle race course, fountains, mud and sand area, and special events like a semi-annual butterfly release, petting zoo around Labor Day, Pumpkin Festival in the Fall, and live performances at the amphitheater specifically designed for ages 2 -10.  You can even host a birthday party/group gathering. 
One of the nicest features throughout is a wonderful staff of educators who are very familiar with this age group. They engage kids in learning through investigation, experimentation and creativity, and also help them safe in the process. Our favorite was Erin the educator on the Nature Exchange who answered a barrage of questions and entertained wild thoughts about the reptiles having a party after the museum closes each night. Kudos to Erin! 
Kidspace has been around for 35 years. It started off in the basement of Cal Tech, and has grown into the 2.2 acres on the Arroyo Seco parkland with the efforts of educators from NASA Jet Propulsion Lab, the Art Center College of Design UNOCAL and the Pasadena Unified School District. Here they are with an ever adapting and improving space to enjoy with kids of all ages. 
The regular admission cost for 2 years old and up is $13. There are discount promotions using coupons on first5la.org, or an AAA or KCET membership. Tuesday Nights are FREE Family Night, from 4:00 pm – 8:00 pm. A three-month family membership costs $79 for four people and they offer other membership packages that you might want to check out. 
Regardless of cost, there is enough to do for several visits, and it is museum worth supporting. I just need my little ones to come back to Los Angeles so that we can visit the Kidspace Museum again soon, still so much more to do.
_____________________________________________________________________
NEED TO KNOW:
KIDSPACE CHILDREN MUSEUM (near the Rose Bowl)
480 N Arroyo Blvd
Pasadena, CA 91103
(626) 449-9144
http://www.kidspacemuseum.org/
https://www.facebook.com/KidspaceChildrensMuseum/
https://twitter.com/KidspaceMuseum?lang=en
HOURS:
            MONDAY        Closed during Fall and Winter
            TUESDAY       9:30 am – 5:00 pm, Free Family Night 4:00 pm – 8:00 pm
            WEDNESDAY  9:30 am – 5:00 pm
            THURSDAY     9:30 am – 5:00 pm
            FRIDAY         9:30 am – 5:00 pm
            SATURDAY    10:00 am – 5:00 pm, CHECK OUT LOCAL EVENT SCHEDULE
            SUNDAY       10:00 am – 5:00 pm, CHECK OUT LOCAL EVENT SCHEDULE 
ADMISSION:
$13 (ages 2 and up)
Family Memberships:      $79 for (3 month membership)
                                    $119 (6 months membership) 
PARKING:
Free 
IMPORTANT NOTES:
There can be multiple school groups on a particular day, check in advance to plan accordingly
Closures on days of football games at the Rose Bowl
Some Holidays and Mondays are closed. Please consult the website
Parking can be challenging on particular days: Rose Bowl float viewing days, flea market Sunday's, check it out. 
Adjacent to the museum and the parking lot is a lovely park with play structure, Brookside Park.
(Sue Helmy has plenty of tricks up her sleeve. She is currently providing superb administrative services at a financial management firm in Century City. She is active in countless church and civic organizations and spends every minute she can spare dancing to the Zumba beat.)
-cw
DEALS AND DISCOUNTS--After visiting The Halal Guys street cart at the original corner of 53rd and 6th Avenue in Manhattan last week, I was excited to lunch at The Halal Guys' new Koreatown restaurant. 
I got the combo plate: gyros beef (not lamb) sliced off the spit spiced to perfection, minced chicken, turmeric rice, salad, pita bread. What a great value for $9.95 and enough leftovers to bring home to feed my family dinner. I loved the beef gyro so much that I bought a small container of just the meat for $3.95, to be sure to have enough. 
The menu is limited to a few Mediterranean specialties: beef, chicken, falafel as a large for $10 or small platter for $9, or as a wrap. You can either have it with a simple iceberg salad or tabouli. As far as sauces, there's tahini, their proprietary "white sauce" (mayonnaise, vinegar and dill), babaganoush or very spicy hot sauce, and only one dessert, baklava. What else? 
This place is super convenient. It is opened until 4 am, 7 days a week. You can order online and pick it up; and if that doesn't work for you, they also deliver. What a great convenience.
Situated on the corner of a strip mall at Wilshire and Mariposa, street parking is abundant even at lunchtime. 
This may sound like a fast food franchise with a Mediterranean flair. But after experiencing the NY scene of the original food cart, the excitement of people standing in line in the cold nippy air, being handed a warm platter of delicious street food, and knowing how this place got its start, it means a lot more to me. 
It all began in 1990, when three Egyptian taxi drivers were not finding halal food for themselves after a long night of driving. Not finding a hot dog to be a satisfying meal, they converted a hot dog stand into a vertical gyros spit, and started cooking halal meat and chicken, serving it over a bed or rice with a homemade white sauce. Their success was wild. After all, where else can you get a warm hearty meal for the same cost as a cup of coffee. Rumor has it there have been people to stand in line for over two hours. 
After 25 years at the food business, The Halal Guys have four prime NYC street cart locations and franchised 200 restaurants in States, Canada, and Asia. If you were to check them out on Yelp, the original location has 8,300 reviews averaging 4 ½ stars. Imagine that, for a street cart to get almost 10K reviews! The most yelped about restaurant ever. 
The question is what has made them so popular?
First and foremost, the food is delicious, for a street cart or as a restaurant. 
Second, there is a market for halal food. Halal means the meat was prepared with the blessings of a Muslim butcher, and the slaughter was done in a ritualistic humane way to the animal with the intention of being eaten. For most of us, it is a good thing since we know that the meat is held to a "higher standard" and most likely costs more than regular meat. For an observant Muslim, it is a great thing making it permissible to eat it. There are copycat food carts that also offer halal food such as the "NY's Best Halal Food" who park very close with the same yellow and red umbrellas. So be careful and make sure you go to The Halal Guys. 
Third, people like trying food from other countries. In NYC, there are food trucks from every ethnicity such as, Greek souvlaki trucks, Jewish Kosher deli trucks, Italian pizza trucks, Sushi trucks, etc. Middle Eastern food is no exception. 
The Halal Guys offers homelike food, warm and delicious at a great price in NYC, in Los Angeles, and soon almost everywhere else. 
NEED TO KNOW:  
THE HALAL GUYS 
Koreatown Restaurant
3432 Wilshire Blvd. (near Mariposa Street)
Los Angeles, CA 90010 
Other So Cal locations in Cosa Mesa and Long Beach 
Original Street Corner Location in Manhattan
Corner of W. 53rd and 6th Avenue
New York, NY 10019
(Sue Helmy has plenty of tricks up her sleeve. She is currently providing superb administrative services at a financial management firm in Century City. She is active in countless church and civic organizations and spends every minute she can spare dancing to the Zumba beat.)
-cw
DEALS & DISCOUNTS--The best deal I had all week was traveling in the beautiful state of Oregon. My parents came from New Mexico and we all headed up north with a fantastic deal from Southwest Vacations. We actually got three days and two nights in Vancouver Washington for just under $200! What a bargain!
Vancouver is right across the border from Portland and a fine place it is. The Goodwill there is particularly wonderful. Since Southwest allows two bags free, you can easily get some easy bargains and pack them up for the check in baggage on your flight home!
Everywhere in Oregon it is green green green – but the prices are easy on the green in your wallet. We at Mothers Bistro and Bar in downtown Portland and it was absolutely amazing. Not only that, the owner, Lisa Schroeder, has won tons of awards for her work in the community. They also have great events in their Velvet Lounge for your entertainment.
Another amazing Portland story is that of the McMenamins. The brothers were the first ones to open up a brewpub back in 1985 up in Portland. They now have something like 65 brewpubs across Oregon and Washington. But that's not all they do. These guys are experts at renovating buildings and making them into sweet places, to eat, drink, relax and be entertained.
We checked out The Kennedy School, an old elementary school with a hotel, six bars, a theater, a spa and soaking pools. Prices are big time reasonable and the place is fantastic.
We also spend an entire day exploring the Historic Columbia River Highway and the six waterfalls just off of it. The highway itself is a national landmark. After that, we went down to the Mt. Hood scenic area to Parkdale where by Dad worked as a kid. In fact, my Dad has been talking about this area for years and that's why we came. After laying eyes on it, you can see why he did.
We ended our day at the funky and fabulous former Sunshine flour mill in The Dalles. Yes, they're the ones who make Cheezits; and the building is not a wine tasting room for Copa Di Vino and Quenett. We had a great guy names Spencer treating us to wine tastings, Cheezits and all the low down on the building and the area. When my Dad was a kid, The Dalles was actually level with the mighty Columbia; but after the Dalles Dam was built, the town literally had to pack up and move to higher ground.
There's so much to see and do in Oregon that I know I've got to take more trips. There's no deal like clean air, wholesome food and delicious libations. Here's a tip: Don't say you're from California. Apparently Californians moving to Portland are driving the property prices up so high that they have a big housing crisis – not a good deal.
My idea is, let's be respectful Californians when we visit Oregon –
AND LET'S BUILD OUR OWN KENNEDY SCHOOL! 
NEED TO KNOW:
Southwest Vacations
Mothers Bistro & Bar
212 SW Stark St., Portland OR 97204
503-464-1122
Open 7 am – 9 pm
Sunshine Mill Winery
901 E. 2nd St., The Dalles, OR 97058
541-298-8900
McMenamins Kennedy School
5736 NE 33rd Ave., Portland OR 97211
Historic Columbia River Highway
(Jennifer Caldwell is a an actress and an active member of SAG-AFTRA, serving on several committees. She is a published author of short stories and news articles and is a featured contributor to CityWatch. Her column at www.RecessionCafe.wordpress.com is dishing up good deals, recipes and food for thought. Jennifer can be reached at recessioncafe@yahoo.com.  Facebook: http://www.facebook.com/jennifercald - Twitter: @checkingthegate ... And her website: jenniferhcaldwell.com)  
-cw
DEALS AND DISCOUNTS--Since Los Angeles banned single-use plastic bags in September 2014 at grocery and drug stores, Angelenos are getting the hang of bringing reusable bags for shopping. Using reusable bags makes us feel good knowing we are helping the environment and relieve local city dumps and landfills. (Photo above: 1bagatatime.com … Fabric NWPP Shopping Bag $0.99, Insulated Bag $2.99, Laminated Shopping Bag $1.99, Environmentally conscience bags can be purchased at Santa Monica Co-opportunity)
You would think bringing our own reusable bags was picking up momentum, but with the strong lobby from Big Plastics, the ban on single use plastic bags has come to a halt, not just once, but twice on the California ballot for November 8, 2016. 
DO NOT USE SINGLE USE PLASTIC BAGS
Single use plastic bags are bad for our environment.   The experts estimate that before the ban, families were taking home an average of 10 thin plastic bags every time they shopped with an annual average of 1,000 bags. 
These bags are made from either a high-density or low-density polyethylene drawn from petroleum, a precious natural resource made by the burning of fossil fuels. It is estimated that annually 12 millions barrels of oil are used to manufacture the 100 billion plastic bags that Americans use, with 15 billion in California alone. 
The average plastic bag is used for only 10 minutes, yet it can take up to 1,000 years to break down into a landfill. In fact, plastics eventually break down by flaking into a toxic dust getting into our soil and waterways. These plastic chunks and microscopic particles form a glutinous mass along with the plankton can be easily mistaken for food. Turtles, ducks, dolphins, porpoises and whales can choke or starve by confusing plastic bags for jellyfish or particles for plankton. If the animals survive, it is unlikely that they are able to continue with normal digestion eventually dying a slow and painful death from toxicity or intestinal blockage. Once a sea life dies, it disrupts the environmental balance where every other living organism is impacted. 
On land, the plastic bag litter is everywhere, and hard to clean up. While the statistics are incomplete, some conservationists estimate that at least 100,000 mammals and birds die from them each year. We also need to look at what plastic bags are doing to our landfills as it interacts with water forming hazardous chemicals. Once these chemicals seep underground, they contaminate the water system. 
We get the picture; disposable plastic bags are really bad, unnecessary, and only recycled 3% of the time leaving 97% disposed of improperly. We need to come up with another solution. The most viable option is to use reusable shopping bags. 
REUSABLE SHOPPING BAGS
For a bag to be deemed re-usable, they have to be able to be durable enough to last 130 reuses. These eco-friendly bags, cost about one dollar, are available near the checkout stand just about everywhere. They come in a full range of sizes, colorful prints and patterns crafted from numerous materials and fabrics. 
Many retailers hand them out for free when you buy their products such as Lululemon and Steve Madden. But if I had to pay for shopping bags, my favorite would be from 1bagatatime.com, pictured in the top banner. 1 Bag At A Time is a local Los Angeles company trying to make the planet a little greener. 
The founder of 1 Bag At A Time, Lisa Foster, started this company ten years ago to advocate for reusable bags and to publicize the damage of disposable bags in our environment and economy. As an advisor to Los Angeles County Department of Public Works, she knows the importance of reducing our carbon footprint by providing the best quality bags possible. You can get three varieties of reusable bags: 
For $0.99 you can get a standard fabric bag from 90 grams per square meter (GSM), non-woven polypropylene (NWPP) fabric tested for 1500 lifts and drops, to last up to two years of regular use. 
For $1.99, gets you a four-color laminated bag a little extra durable at 120 GSM that dirt can easily be wiped off. 
For $2.99, an insulated fabric bag for hot and cold foods. They can be zipped to seal the temperature inside. 
You can buy them retail at the Santa Monica Opportunity on Broadway and 15th Street, or wholesale online. 
FYI: Heal the Bay is sponsoring a Reusable Bag Day is on October 20. HTB volunteers will be passing out reusable bags to customers at grocery stores in underserved communities throughout the Los Angeles County. 
Another way you can help our environment is on Tuesday, November 8, in the California General Election. There are two measures on our ballots that need the attention of people who care about the environment by continuing to ban single use plastic bags. 
SINGLE USE PLASTIC BAG PROPOSITIONS ON THE NOVEMEBER BALLOT
Prior to 2014, one-third of the state of California had already instituted local bans on single use plastic bags at large chain grocery and pharmacy stores. In 2014, Governor Jerry Brown signed Senate Bill 270, SB-270, into law banning free plastic bags in the entire state, to take effect September 2015. 
Reacting quickly, the American Progressive Bag Alliance comprised of mostly out-of-state plastic bag manufacturers, or Big Plastics, spent millions to recall this ban and lobby for Propositions 67 and 65 to be placed on our California ballots. 
Big Plastic has a lot of money at stake, with annual revenues of almost $1 billion, and Americans being quite the consumer, throwing away 100 billion plastic grocery bags each year. 
On voting day, educate yourself on the measures at hand. The two propositions go hand in hand. As a warning, these propositions are designed to be really confusing. I have listed the propositions in opposite order since Prop 65 hinges on the outcome of Prop 67. (confusing already) 
CALIFORNIA PROP 67: PLASTIC BAGS BAN VETO REFERENDUM
This is a referendum, rather than an initiative, to repeal the 2014 vote ban on distributing single–use plastic carryout bags for free at the grocery check out. The mere act of putting this proposition on the ballot puts the state ban on hold until there is a majority vote for Prop 67. 
A "Yes" vote will do two things: ban single use plastic bags given out for free at the grocery in the state and require grocers to continue to charge a minimum of 10 cents for the paper bags. 
A "No" vote will stop the statewide bag ban altogether. Since we would have thin plastic bags at our disposal, there would be no need to buy paper bags for 10 cents. 
If Prop 67 passes and the10-cent bag charge continues, sales of paper bags in California can total $30 million annual, which is A LOT! What to do with the sales revenues of paper bags is the question for Prop 65. 
CALIFORNIA PROP 65: CARRYOUT BAGS. CHARGES. INITIATIVE STATUTE
A "yes" vote would direct sales revenue into a so-called "environmental fee protection act" fund administered by the state of California. Most voters would assume that there is an environmental fee protection fund out there, but not so. This fund does not exist and would require years of legislature to turn into a reality.
A "no" vote is a vote against redirecting money. The sales of paper bags stay with the grocer, who in turn pays for their cost, as well as educational recycle-reduce-reuse programs in the community. 
Remember that both props were written by the Plastic Alliance with the purpose of eliminating the ban on single use plastic bags by deception and confusion. The "fine print" here is how both 67 and 65 are related to each other. 
HOW THE TWO PROPOSITIONS INTERACT
If 65 does not pass, and 67 passes:
The statewide ban goes into effect, and the stores keep the bag fees being used to educate the public. Any future attempt to ban plastic bag sales will be effected by those provisions. Sounds like a WIN-WIN to me. 
If 65 passes, and 67 not passes:
No more statewide ban on thin plastic bags and the stores would hand them out again. There would no longer be a mandatory minimum 10-cent charge on paper and heavy plastic bags eliminating city of county ban ordnances. A lose-lose situation here. 
If both 65 and 67 passes, the result would depend on which proposition got the most votes:
MORE VOTES FOR 67 – Bag sale revenue would be kept by the stores and there would not be a fiscal impact on the stated related to prop 65. 
MORE VOTES FOR 65 – Bag sale revenue would be transferred to a new state fund with the increased state revenue used to support certain environmental programs. 
If both 65 and 67 do not pass:
No statewide carryout bag law. A total loss. 
IN CONCLUSION
It is a mystery how the powerful plastics lobby got enough signatures to put these measures on the November California ballot. They also cleverly found a way to get them listed as the last two propositions on a lengthy 17 propositions ballot. Your average voter will take an estimated 20-30 minutes to fill out their ballots. Since Prop 65 and 67 are the two last initiatives listed, a person may be anxious or impatient by the time they come across them. Big Plastics' hope is that voters would hastily vote NO on both, 67 and 65. 
NO votes on both would eliminate the statewide plastic bag ban altogether. In turn, consumers would revert to getting free disposable bags at checkout. This, in turn, would, reinvigorate the plastic business and lead to further destruction of our ecological environment with deadly plastic pollution and discouraging sustainable consumer behavior. 
VOTE YES on PROP 67 to continue the ban on disposable plastic bags. 
VOTE NO on PROP 65. This prop was written to deceive voters into sabotaging the statewide ban. There is no Wildlife Fund. 
In addition, buy ecologically smart reusable bags. My favorites are from a local Los Angeles manufacturer, 1 BAG AT A TIME. Information below.  
ONE BAG AT A TIME
RETAIL: The Opportunity Market and Deli, 1525 Broadway, Santa Monica 
WHOLESALE:  Bagatatime   
VOTER INFORMATION
PROP 67
PROP 65
(Sue Helmy has plenty of tricks up her sleeve. She is currently providing superb administrative services at a financial management firm in Century City. She is active in countless church and civic organizations and spends every minute she can spare dancing to the Zumba beat.)
-cw
DEALS & DISCOUNTS-About a week ago, I was greeted at the front desk of my neighborhood gym by not only the friendly staff person behind the counter, but also by a letter stating that the Courtyard Club would be closing down. This was a shocker. 
I was late to the Courtyard Club party. 
The club has been in the same building that NBCUniversal just vacated for twenty-seven years. I have lived in the area for eighteen of those years. Somehow – no doubt due to lack of funds – I was never able to enjoy the many benefits of the club formerly known as Meridian, Bodies in Motion. 
About a year and a half ago, I was looking to join a club where I could swim. The Courtyard Club, with its' access to the salt water pool at Park La Brea, was a sight and a site for an injured foot. I gladly paid the higher monthly price for a limited membership club and access to a beautiful salt water pool for those times when the only exercise my foot will allow is a swim. 
Later, the residents of Park La Brea would object to the arrangement, and pool access would be terminated for anyone who did not already have the pool on their membership (e.g. me). 
I loved the towel service, the great classes, the locker room lounge, the dry and wet sauna and vibe in the gym, where people were just low key, working out, doing their thing – no posing, no waiting for machines or showers. Management would also feature exhibits of various artists throughout the gym, along with a reception when the exhibit opened. 
All was right on the Miracle Mile. 
Alas, a great deal has changed in the neighborhood and continues to do so. The new Metro stops on both ends of The Mile, at Fairfax and La Brea, promise even bigger alterations to the face of the miracle built by A.W. Ross. 
According to the letter I received from the Courtyard Club, Tishman Speyer advised the club that they would not be renewing their lease due to the fact that the club was not a part of the future of the building. This is Tishman Speyer that also owns Rockefeller Center, and the Chrysler building, the Sony Center in Berlin, and so on. Today, I was told by an employee at Equinox headquarters in New York that the club plans to open a location on Wilshire Boulevard in the Fall of 2017. 
Just to add a little perspective to those who are not familiar, I was paying $84 per month for the Courtyard Club, including access to the pool at Park La Brea. The charge per month without the pool is some $70. If you paid for an annual membership, you would get two months off, bringing my total to $840 per year. 
The lowest Equinox membership fee in the Los Angeles area is $152 per month for the Glendale/Pasadena area. The highest is Beverly Hills at $225. The closest club to the Miracle Mile would be West Hollywood, coming in at $201 per month. 
The question is: What does it mean when a gym like Equinox comes to your neighborhood? I'm thinking, it's not a good deal. 
NEED TO KNOW: 
Perhaps as shocking as the closing of the Courtyard Club was the message I got verbally from the manager saying that there would be no refunds. I paid for an annual membership to the club, which isn't up til the end of December. I smell a bad deal there. I spoke to one member who said he's paid up until March. Perhaps the management will be re-thinking this policy. 
In the meantime, we found a great deal at a super-newyork-fragelistic gym up on Beverly Blvd. Easton has been in business since 1938. Imagine that. The owners even came back from the ashes once in 1952 after a bad fire and a rebuild. 
The place has got a real awesome exposed brick New York kind of feel to it and the staff is super friendly. CJ and Katie will get all the orphans from Courtyard set up – at least those who don't want to spring for Equinox in a year or move to the sister gym of Courtyard in Century City or West LA. 
They've even got a Mojo Café right next door. You can use your member number there - like a tab. The gym will charge the credit card on file for your smoothies and such. Nice! They've also got a sundeck up top and a TRX set up there for those who go in for that kind of thing. 
Hey who knows? Maybe we'll see you on the pilates mat or sipping on a smoothie in the Mojo!  
Easton Hollywood
8053 Beverly Blvd.
Los Angeles, CA 90048
323-651-3636
Hours: Mon-Fri 5 am – midnight
Sat-Sun 7 am – 10 pm 
(Jennifer Caldwell is a an actress and an active member of SAG-AFTRA, serving on several committees. She is a published author of short stories and news articles and is a featured contributor to CityWatch. Her column at www.RecessionCafe.wordpress.com is dishing up good deals, recipes and food for thought. Jennifer can be reached at recessioncafe@yahoo.com.  Facebook: http://www.facebook.com/jennifercald - Twitter: @checkingthegate ... And her website: jenniferhcaldwell.com)  
-cw
HAPPY HOUR DISCOVERIES--Sometimes, you just want to try something new. That was how I was feeling this past Saturday when I set out to sample more of our city's happy hour fare. 
A gal can't always find a happy hour on a weekend; but on this particular day, I discovered two real gems. Today, I'd like to chew on your ear a bit about this place on Third Street over by the Beverly Center. I'll tell you one thing; It's really tough to get free parking around those parts and the meters nearby are only good for an hour. If you really want to go out in the carefree style to which we would all like to be accustomed, it's really best to just pay the $7 for the valet. 
Other options of course are CARPOOL or LYFT. 
However you get there, you are in for a real treat! I had a French pinot gris and a Sonoma Coast pinot noir - both solid and satisfying wines. Their happy hour menu is luscious and I can't wait to get back and sample more! I had an out-of-this-world kale salad with kohlrabi, nuts, seeds, quinoa and pecorino - perfection! ONLY $7! 
They're packing a punch of flavor with haloumi and olives, truffle fries with truffle aioli, a fried chicken sandwich or a Goldie's burger, to name a few, all at prices ranging from $5 To $8! Their regular menu looks pretty dang dandy as well. I didn't know it at the time, but it turns out the chef is renowned - a bloke from Australia called Paul Lim. 
Now I doubt ole Paul works night and day; so, I think I'll have to get down there and try the dinner menu one day soon! 
Special craft cocktails abound and, like the beer and wine, they're on offer for 1/2 price during the happy hour. "The Young One" comes with vodka, fresh raspberries, Campari, lemon, basil, and sparkling spritz and the "Smoke on the Water" comes with mescal, watermelon, oolong tea, lime, agave and Fresno chili. 
SMOKIN' INDEED. 
The half price special brings these mouth-watering cocktails in at $6.50 and the wines at $6.50 to $7.50. You'll pay a mere $3-$3.50 to sample a bottle of one of the beers for a discriminating palate, such as Humboldt IPA, Scrimshaw Pils and Anderson Valley Summer Solstice. 
After all this talk, I'll bet you're thinking like I was. Goldie's...sounds like the owner is a blonde woman Hollywood agent from William Morris who drives a flashy convertible and smokes pastel colored cigarettes. Well, You would be as far off as I was. I spoke to one of the amazing bartenders at the establishment who informed me that the owner is, like the chef, an Australian bloke, who also owns Eveleigh up on Sunset as well as a restaurant in New York. 
It's worth meant mentioning that the restaurant is committed to sustainability and that the decor is inviting and relaxing. With the look of a comfy cabin in the woods, I was inclined to dream of the next chapter in my novel as I sat on the open patio, enjoying the culinary treats. That was great but I feel that Goldie's real strength is in its perfect atmosphere to share an evening with friends or maybe a date - where folks can unwind, talk and have a laugh or two. 
NEED TO KNOW: 
Goldie's
8422 W. Third St.
Los Angeles, CA 90048
Phone: 323-677-2470
Happy Hour times:
M-F 12 - 6
Sat 3 - 6
Sun 3 – Close
(Jennifer Caldwell is a an actress and an active member of SAG-AFTRA, serving on several committees. She is a published author of short stories and news articles and is a featured contributor to CityWatch. Her column at www.RecessionCafe.wordpress.com is dishing up good deals, recipes and food for thought. Jennifer can be reached at recessioncafe@yahoo.com.  Facebook: http://www.facebook.com/jennifercald - Twitter: @checkingthegate ... And her website: jenniferhcaldwell.com)  
-cw
DISCOVERY DEALS-I don't know why it took me so long to find the Discovery Shop. It has only been in the same location for the past 10 years on Wilshire Blvd and 9th Street, prior to that in the Brentwood Country Mart for 10 years. But now that I have found it, I try to stop in as often as I can to check out new merchandise. It is easy to find treasure and I love the shop's most enthusiastic volunteers. True, it is a second hand store, but definitely not your typical resale thrift shop, it feels more like a boutique. With As Ruby, a volunteer, says "a little of everything, something for everyone."
When you come in, you feel compelled to spend money knowing the Discovery Shops are a part of the American Cancer Society and 100% of the profits go toward cancer research, education, advocacy and service. Most everybody feels personal and emotional about that.
The store is not big, more like "cozy", with items beautifully displayed and immaculate that includes shoes, handbags, jewelry, books, collectibles, furniture, antiques and, of course, clothing. The clothing is of distinct quality, mostly designer brands, clean and ironed.
On this visit, I found some real gems: a pristine brass 12-light chandelier that would look great in my dining room for $200, originally costing $2,500, also found 4-place settings of Swedish blue glass dinner and salad plates. I also found a white long sleeved blouse for $15. S­­­ince it had a blue tag, it was marked 75% off, discounted to $3.75. Always, there are promotions to keep the inventory circulating within the month. 
Besides the great merchandise, the shop's most enthusiastic volunteers also keep me coming back. The 40 store volunteers work tirelessly making sure that quality merchandise is put out on the racks, and they are part of a community and network of support. I always leave the store giving hugs to the sales clerks and cashiers. 
ONLY THE BEST SALE
In addition to the store, the Discovery Shop has a semi-annual ONLY THE BEST SALE. Only the Best Sale is made up of donations of high-end designer handbags, shoes, jewelry and clothing, coming up soon on Friday-Sunday, October 7- 9, 2016 perfectly timed for October, the Breast Cancer Awareness month. There is also a pre-event providing early access to the store on Thursday, October 6, from 6-8 pm for a donation of either $10 or a bag of jewelry to be resold. 
According to store manager, Tonya Wagner, there are some very generous contributors who donate fabulous clothing, shoes, jewelry and handbags. With designers like Chanel, Michael Kors, Gucci, Coach, Ferragamo, Prada and Hermes, you cannot go wrong. This is a total win-win situation, buying very expensive designers at affordable prices. At the last OTB Sale last May 2016, the shop raised over $18,000.
The regulars know to come early to line up at the door, just like a Black Friday Sale, chanting "open, open, open!" (Btw, the shop opens at 10 am.) Here are some photos of the kind of items at the Only the Best Sale. You can see why people get so excited about it. Is that a Chanel purse? Pretty cute, huh?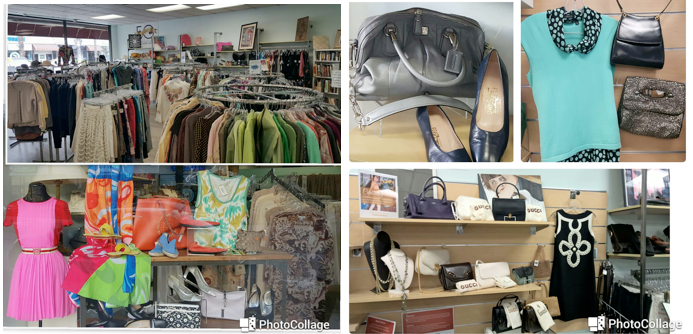 LOCALLY
There are 40 Discovery Shops in California.
Shop at one of three Discovery Shops in the West Los Angeles area: Santa Monica, West Los Angeles, and Beverly Hills which all have semi-annual Only the Best sales. There are also stores in the valley.
Visit the wig bank the ACS, Culver City office. For info, call 1-877-227-1596.
Need transportation or lodging near a treatment center? ACS can help the patient, caretaker or family members find a ride or a place to stay.
Call for free mammogram testing and other cancer screening tests.
Get involved and be a volunteer, and join this enthusiastic bunch.
Donate your gently used items to be resold in the shop.
Shop at the Discovery Shop and the Only the Best Sale. You will be sure to find wonderful treasures that will keep you coming back for more.  
NATIONALLY
To get an idea of services the American Cancer Society provides:
Over 100 years of experience providing resources for research, patient and family education, referral and support.
Funding for research. $4.3 billion has been invested in research grants since 1946.
Call the information hotline: 1-800-ACS-2345, anytime, 24/7.
Browse the website for comprehensive information cancer.org. In 2014 alone, over 61 million people have visited this site.
Through ACS grants, 47 research scientists have won the Nobel laureates in science.
Provide information, through 12 million books and brochures, online education classes, personal health manager kits.
Create awareness and education about screening guidelines, aimed at risk communities, individuals, caregivers and medical professionals.
5 million volunteers are helping to save lives from cancer  
DISCOVERY SHOPS IN LOS ANGELES
Each individual shop has their own events. You may want to check out the location closest to you. Call for hours and special events:
SANTA MONICA
920 Wilshire
Santa Monica, CA 90404
(310) 458-4490
Website: www.canver.org/ds-santa-monica
Facebook: American Cancer Society Discovery Shop/Santa Monica
@discoveryshopsantamonica
LOS ANGELES
2460 Overland Avenue
Los Angeles, CA 90064
(310) 287-1156
BEVERLY HILLS
844 S. Robertson Blvd
Los Angeles, CA 90035
(310) 360-4894
(Sue Helmy has plenty of tricks up her sleeve. She is currently providing superb administrative services at a financial management firm in Century City. She is active in countless church and civic organizations and spends every minute she can spare dancing to the Zumba beat.)
-cw
It's back to school time and varsity sports are gearing up. Back where I come from, varsity sports is number one - pretty much like it is on "Friday Night Lights." The entire community gets all riled up. Rivalries continue through the years and decades as trophies like the cowbell get passed from town to town. There's nothing like a night of high drama, screaming at the top of your lungs and banging on the bleachers for your home team - all for only about five bucks! 
Hasta el Taco Siempre! 
Some of you may remember Beshoy, the Jesus look-alike who accompanied Sue and I to the Bernie Sanders rally back in June. Sombreros off to him for being the first to clue me in to the joys of Revolutionario. We never made it to the taco place that day; but Beshoy assured me they were divine. I forgot about it all until the other day, while scrolling through my disaster of an inbox, I happened upon an invite from a foodie Meetup group. It said: 
Tomorrow: Join 5 Foodies at " Hillulah and Sephardic Tacos" 
Divine guidance was obviously leading me to the source of inspiration for the grand finale of my "Let's Taco 'Bout It" series. After all, it was a guy who looks a lot like Jesus who told me about it in the first place. 
The foodie event was an invitation to a night of Middle Eastern Tacos and Judeo/Arabic music at a place called Revolutionario – North African Tacos Sin Fronteras. That's "Without Borders" in Spanish. How could I say no? 
With hope in my heart and tacos on my mind, I headed down to the USC area. After driving around the location a few times due to the predicament of the parking lot being used for the band and the dancing, I found a spot and strolled in. 
Holy Tomatillo Batman, this is place is sick! The walls are covered with dollar bills and money from other countries alongside loving notes on the awesome food and friendly atmosphere of the place. I was looking at all that for quite a while. It was pretty obvious I'd never been there before; but I didn't care. It was awesome. 
Alongside the money and the notes are pictures of revolutionaries from around the world with quotes which they may or may not have actually said – about TACOS! Images of everyone from Marcus Garvey to Ingmar Bergman can be found, alongside their most profound thoughts on the delectable edible, including Malcolm X stating, "By any taco necessary." 
THE ART OF THE TACO: MEXICO MEETS NORTH AFRICA 
Turning my attentions from the remarkable décor, I was greeted by the friendly young people behind the counter. Revolutionario is a family business run by the Zadis - Kamilah, Farid and Susan; and Brian Kim. They were happy to supply me with a menu which is filled with delights. In addition to the meat offerings, including cilantro yogurt chicken, beef brisket and a pozole tagine (vegetables, hominy, lamb, beef and chicken), this radical joint has amazing veggie options. 
I ordered up three of the gems: a tagine made up of chickpeas, spinach and potato; a charred veggie; and my favorite, a black eyed pea falafel. I poured some of their own lemon garlic yogurt on the beautiful falafel. It was the perfect combo. I also put some of their green harrisa on the tagine taco and I was singing all the way out to the parking lot to listen to the styles of Bizarre Ensemble. 
Bizarre Ensemble is a fusion band, mixing east and west, old and new. They've got a funky backbeat combined with Judeo/Arabic sounds and a bass player who made it very clear he really likes tacos! In between songs, he literally was yelling, "I love tacos!" Everyone felt the same I think. 
The whole group plays many instruments including the oud, violins, saxophones and drums. You can check out their debut EP "Shabasi" at bazaarensemble.bandcamp.com.  
The entire experience was truly spiritual. I know I'll be back. I didn't have any dessert. With options like almond cigars with hibiscus lemon syrup, cashew samsas with blood orange marmalade and something called Makroud (Algerian date newtons with orange honey) – well, it's pretty obvious why the place is a favorite of Trojans and neighbors alike. 
Take my word for it, folks. You owe it to yourself to eat more tacos. At Revolutionario, you'll be in for a real treat. Plus, you might see Jesus there, or someone who looks like him. 
NEED TO KNOW: 
Revolutionario
North African Tacos Sin Fronteras 
1436 West Jefferson Blvd.
Los Angeles, CA 90007 
424-223-3526 
Open 9:00 am-9:00 pm Tuesday-Sunday,
Closed Mondays
(Jennifer Caldwell is a an actress and an active member of SAG-AFTRA, serving on several committees. She is a published author of short stories and news articles and is a featured contributor to CityWatch. Her column at www.RecessionCafe.wordpress.com is dishing up good deals, recipes and food for thought. Jennifer can be reached at recessioncafe@yahoo.com.  Facebook: http://www.facebook.com/jennifercald - Twitter: @checkingthegate ... And her website: jenniferhcaldwell.com)  
-cw
SICK OF DRIVING?--Have you ever found yourself in Santa Monica wanting to run errands, but were afraid to lose your parking space? Or stuck in bumper-to-bumper traffic restless out of your mind? The Santa Monica Breeze Bike Share program is the perfect solution to run errands around town, with the Metro Expo line in at our backyard; Bike Share provides short-range transportation to and from the train station and buses. Commuter biking is a great way to enjoy our So Cal weather sunshine.
TRY A SMART BIKE--These smart bikes are super cool, painted bright neon green with a bold HULU logo and stocked with advanced technology such as a GPS location device to lock, unlock and track the bike's location. The system is integrated with the "social bicycles" app to be downloaded on your smartphone. Through socialbicycles.com, you can reserve a bike in advance, get an annual or monthly membership, and rent a bike daily or hourly at a specific station. If you do not have a smartphone, many of these services can be done at the kiosk at the bike station. 
Besides the fancy technology, the bikes have adjustable seats, kickstands, a bell and basket. Making it perfect to get around town to run errands. BYOH-There is no helmet rental yet, for now at least, so don't forget to bring your own. 
SUPPORT--The SM Breeze smart bike program seems to be getting a lot of support since it rolled out in November 2015. The City of Santa Monica budgeted $1.2 million per year to keep this program running, with Hulu has contributing $675,000 annually for the next five years, and $2 million in grant funding to get started. With over 800 bikes in use daily, and 76 bike stations with an additional 8 being added over the next few months. Residents want the bike share system to work out as an alternate mode of transportation. In addition, the city is adding or has added bike lanes and paths to many streets to accommodate more cyclists. 
DEBBIE DOWNER NEEDS TO BE PATIENT--All residents are not exactly thrilled about all of this. The streets are already extremely congested and there is so much construction at any given time. But we all need to be patient to give this program an opportunity to catch on. After all, this pilot program is the first of its kind in LA County. 
HOW MUCH WILL IT COST--There are three basic plans: 
MONTHLY PLAN: $25/month includes 90 minutes daily riding time 
ANNUAL PLAN: $99/year, promotional rate for the month of August 2016 only
Includes 90 minutes daily ride time. 
STUDENT RATE: $7 includes 90 minutes of daily ride time, must sign up through .edu email 
Additional charges:
Overtime rates by the minute
Return bike to a non-Breeze hub location within the system area, $2
Leave bike out of the system area, $20
Return "out of hub" bike to hub location, $1 credit  
DEAL OF THE YEAR 
Imagine being able to use the bikes everyday for 90 minutes at a time. Seriously, I have had three bikes stolen after being locked up near my home. This is a so easy to use, a great value and convenience. The annual membership is only $99!!!
Also many employers are offering memberships to their employees to promote good health and exercise – so you many want to ask.
There are several low-income options for SM residents, so you may want to ask the Breeze Bike Share office.   
CONTACTS 
Website:     www.breezebikeshare.com - Check out the website from time to time as terms are subject to change. 
Link:          http://www.smgov.net/Departments/PCD/Programs/Santa-Monica-Bike-Share/ 
Twitter:      @breezebikeshare 
Contact:     Kyle Kozar, SM Bike Share Coordinator, or Bike Share hotline (310) 458-8341 
SO EVERYONE, LET'S GO RIDE A BIKE! SAVE SOME MONEY AND THE ENVIRONMENT!
(Sue Helmy has plenty of tricks up her sleeve. She is currently providing superb administrative services at a financial management firm in Century City. She is active in countless church and civic organizations and spends every minute she can spare dancing to the Zumba beat.)
-cw
DEALS & DISCOUNTS--Sometimes, I just wanna make my own damn tacos. When it comes to Mexican food (Are tacos actually Mexican?), it can be a challenge to get a meat-free option. I'm picky about my cheese too. I prefer to go with a vegan cheese or one where the cows get to roam over green spaces and eat grass rather than being cooped up unable to move and eating other animals in pellets. 
In order to achieve this, it's often easier to just roll up my sleeves and whip up some my own special taco goodness. 
Ever done that? If not, you're missing out! 
Here are some simple instructions: 
First, you need ingredients. I sometimes shop at local Farmers Markets, less at Trader Joes and even less at Whole Foods. My favorite is my local Ralph's. I like to shop at a nice union outfit. It's a good deal all around. My neighborhood Ralph's is also super responsive to requests for whatever I want and the folks there are the best. Just be careful if you're
Open up a nice bottle of your favorite wine and pour yourself a nice glass.
If you have a sous chef, pour a glass for him or her as well.
Get to work chopping up your veggies and tofu and prepping your spices, oils and sauces.
One of my all time faves is:

small cubes of sage and cayenne savory tofu (Wildwood Organics' baked sprouted tofu is grand and I put my own sage and cayenne on it
Small cubes of Italian zucchini
Three or four chopped mushrooms
Baby spinach
A clove of chopped garlic
A couple teaspoons of olive or other specialty oil (get creative!)
You can also throw in black beans, garbanzo beans, tomato, Klamath olives, sweet potato, rosemary, thyme, WHATEVER SUITS YOUR FANCY!

Stir it all up and cook it over medium heat til it's just how you like it
If it isn't quite right, have another glass of wine.
Meanwhile cook your tortillas in just a smudge of of oil on each side for only a few seconds so they don't get hard unless you want hard tacos and then just get the box of hard ones from the store.
Grate your cheese, chopped onion, etc. I like Dubliner.they don't use part of a baby cow's little tummy to make it and I hear tell that the merry cows of Ireland get to roam on grass and eat it too (the grass not the cheese). Some of these cows may be descendants of the Peaky Blinders. If you haven't heRd of them, check out the original series about them on Netflix.
Spoon the filling onto the tortillas and sprinkle with the cheese and your other favorite favorite toppings - hint: AVOCADOS.
Eat the tacos with your friends and family or your sous chef or by yourself, along with the rest of the wine. Ralph's has a great selection of wines at great prices. It is common to get a $22 bottle of wine for $14.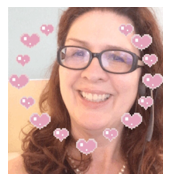 In conclusion, this homemade method allows you to practice creativity and economics. For about ten bucks you can make about ten tacos JUST THE WAY YOU WANT THEM! 
Only thing is, then you gotta do the dishes. You could just throw them away and order new ones from QVC but it can't be recommended as a good deal that way. 
NEED TO KNOW: 
Ralph's Supermarket is known as Smith's in New Mexico and Fry's in Arizona. It's been rough going in contract negotiations this time around but the union is reporting that the stores backed down on raising the retirement age and cutting holiday pay. The votes taken are still being tabulated as of this writing but ratification is expected in SoCal. I have been unable to verify the same for NoCal. 
DO ANY READERS HAVE A TIP ON THAT? 
Check here for valuable coupons: iweeklyads.com  
AND check here to make sure you aren't approaching any picket lines 
In SoCal: http://www.ufcw770.org/updates    
In NoCal: http://www.ufcw5.org/negotiation-updates  
LET'S TACO 'BOUT GOOD JOBS AND GOOD TACOS!!
(Jennifer Caldwell is a an actress and an active member of SAG-AFTRA, serving on several committees. She is a published author of short stories and news articles and is a featured contributor to CityWatch. Her column at www.RecessionCafe.wordpress.com is dishing up good deals, recipes and food for thought. Jennifer can be reached at recessioncafe@yahoo.com.  Facebook: http://www.facebook.com/jennifercald - Twitter: @checkingthegate ... And her website: jenniferhcaldwell.com)  
-cw
DEALS & DISCOUNTS--The Wilshire Vista neighborhood has it going on. There are several theaters, a few dispensaries and some really sweet boutique retail shops for clothing, gifts and stationery. From San Vicente to Pico and from Fairfax to Hauser, the community is full of fun loving types who even organize a great spring mixer each year in June. 
Just one block east of this boundary is a taco joint you really don't want to miss. As their website says, "Some people call it Mexican food with a splash of soul. Others say it's Southwestern meets Louisiana." Whatever you want to call it, Sky's Gourmet Tacos will hook you up for breakfast lunch or dinner and they've been doing it for 22 years. Folks love their signature shrimp tacos. They've also got filet mignon, lobster, mahi mahi and tilapia tacos galore. 
For breakfast, you can naturally get breakfast tacos and burritos of assorted types. You can also chow down on some double-dipped French toast or and omelet. All meals come with Sky's own recipe for Southern sautéed apples. 
For myself, I love it that this taco spot is not the least bit short on mouth-watering veggie options. You can get your traditional veggie with either black or pinto bean or vegan meat. They've got a tofu taco that's mighty tasty. Then we get to the really unique stuff. The potato taco is outta this world! They've got a wild rice and yam taco I honestly have not tried yet. 
The reason why: I can hardly pull myself away from always ordering MY FAVORITE: the shitake mushroom taco. THESE MUSHROOMS WILL BLOW YOUR MIND! 
Then you can treat your taste buds to one of Sky's homemade sorrel lemonades. They're loaded with hibiscus and infinitely delicious! 
If you're in the mood for dessert, they made their very own plain, caramel crunch, mango and pineapple cheesecakes right there in the kitchen so watch out! 
You can tell by the veggie selections that Sky's is health conscious and you should keep it in mind that all of the creations are made without trans fat, lard, artificial additives or preservatives. 
Let me know what you think of Sky's and fill me in on your favorite places to get excellent tacos in LA. 
Let's taco 'bout it some more! 
NEED TO KNOW: 
Sky's Tacos
5408 West Pico Blvd.
Los Angeles
Phone: 323-932-6253
Hours: 
Mon-Sat 9am – 9pm
Sun 9am – 7pm 
(Jennifer Caldwell is a an actress and an active member of SAG-AFTRA, serving on several committees. She is a published author of short stories and news articles and is a featured contributor to CityWatch. Her column at www.RecessionCafe.wordpress.com is dishing up good deals, recipes and food for thought. Jennifer can be reached at recessioncafe@yahoo.com.  Facebook: http://www.facebook.com/jennifercald - Twitter: @checkingthegate ... And her website: jenniferhcaldwell.com)  
-cw
DEALS & DISCOUNTS--These days, All I want to eat is tacos! 
Fortunately, I've found quite a few places where excellent tacos are on hand. I thought it would be fun to write up a "Let's Taco Bout It" series all about the wonderful places where a person can get some dang good tacos. First on my list is Trejos Tacos. 
If you're wondering if the joint is named so because it has something to do with the actor, Danny Trejo, you would be correct. Danny has started up the place over on the east side of La Brea, just south of Olympic. So far, I've been there three Times and haven't seen hide nor hair of the "Sons of Anarchy" star but that hasn't stopped me from having me some excellent tacos as well as some other tasty grub at the establishment. 
They've got plenty of meat tacos, which I hear are grand, but I'm a vegetarian and I love the Black pepper tofu tacos with carmelized onions. Delicioso! This place has also got their own brew - Trejos Lager, which is one of my new favorite beers. They serve up decent wine and other craft beers too. 
We also sampled the cheesy bean dip which was great and the guacamole, served in a way I've never seen, with a garnish of cilantro and pistachios. This is really addictive. They've got an outdoor patio where you can sit and enjoy and help yourself to the salsas and infused waters they make there. 
Directors and producers will often treat the cast and crew to the Coolhaus ice cream truck, and that was how I was introduced to their amazing ice cream sandwiches such as Mintmalism with double chocolate cookies and dirty mint ice cream or chocolate chip cookies with Tahitian vanilla bean ice cream. Ruff! 
I guess ole Danny must have figured folks might like those for dessert cause they've got 'em, and they are just as tasty as they are off the truck. 
The staff at Trejos is super friendly and more than happy to fill you in on the way everything they've got going is made from local and sustainable ingredients - a real plus in these times. The prices are not exactly cheap, but DEFINITELY A DEAL for the quality put in to these mouth-watering morsels. 
A chicken, pork or beef brisket, tofu or veggie taco will cost you $4 and the salmon is $6. That amazing guacamole is $7, the cheesy bean dip is $5 and they've got a dynamite chili toreado for $3. Chili toreado stands for a beer battered Fresno chile with cashew cream, micro cilantro, shallots, white corn and pico de gallo. Folks from the 505 to the 805 will love these taste bud delights! 
BONUS: Kombucha on tap, various cane sodas and tea from The Art of Tea! 
I can't wait to give y'all the scoop on my next find for outstanding tacos. Be sure and send me your ideas too! Just type 'me up in the comments section below. I'd love to hear about your discoveries. Let's taco bout it! 
NEED TO KNOW: 
Trejos Tacos
1048 S. La Brea
Los Angeles 90019
323-938-TACO
COMING SOON TO: 
1556 N. Cahuenga
Hollywood, CA 90028 
(Jennifer Caldwell is a an actress and an active member of SAG-AFTRA, serving on several committees. She is a published author of short stories and news articles and is a featured contributor to CityWatch. Her column at www.RecessionCafe.wordpress.com is dishing up good deals, recipes and food for thought. Jennifer can be reached at recessioncafe@yahoo.com.  Facebook: http://www.facebook.com/jennifercald - Twitter: @checkingthegate ... And her website: jenniferhcaldwell.com)  
-cw
DEALS & DISCOUNTS--Lights, camera, action! 
Like many actors, I got the bug early in life. As a very young girl, I would round up visiting cousins and friends and enlist them in the idea of presenting a play for the grownups. It was always a barrel of monkeys to stretch our young imaginations and try out new character roles for a chance to see into another perspective and make other people laugh or cry. 
All the world's a stage and there's nothing more fun for kids than to get creative with their minds, bodies and voices all at the same time. The craft of acting exercises all of these creative muscles and lots of kids of all ages love to do it. 
As a parent of either a budding young star or a child who wants to experiment, it can be a challenge to identify the best place in Tinseltown to get your youngster going with the tools (s)he needs to make it all happen. 
Have I got a tip for you! 
Elise Robertson is an award winning actress, director and all around artist extraordinaire! She's won Garland awards for her stage direction in Hollywood, five star reviews for her Edinburgh Fringe show and a Northern California Emmy for her directing on the PBS series, "The Adventures of Konga Roddy," featuring actors, puppets and full sized suited characters. At PBS, she also won numerous awards, including the Cine-Golden Eagle award for her adaptation of "King of the Bingo Game" in their "American Storytellers" series. 
Summer break is the perfect time for youngsters to get creative and you're in luck because enrollment is now open for Elise's summer classes for kids. Theater Games for Young Kids (ages 5-7); Improvisation (ages 8-12); and Acting 101 (ages 8-12) are all on offer with both weekday and weekend options. 
ALSO COMING IN AUGUST IS "FILMMAKING FOR KIDS" WITH SIBLING DISCOUNTS! 
The regular price is right, coming in at just $250 for 12 WEEKS OF SUMMERTIME FUN! 
The classes take place in the heart of Highland Park at Twinkle Toes Dance Studios, so all you Highland/Echo Park/Silverlake/Eaglerock types are right down the road! 
I studied with Elise myself at her adult pro class on Tuesday nights and I can tell you that she has an uncanny eye for the right role to try on for both comfort and stretch. She's also an outstanding human being who gives wholly and generously in the creative process. Just think, when little Cheyenne wins an Oscar someday, she could be thanking you for the summer of 2016, when she first got the bug. 
NEED TO KNOW: 
When: Sunday afternoons for all three classes; Thursdays time TBD
Dates: next session begins mid-August
Where: Twinkletoes Dance Studio
5917 N. Figueroa Street, Los Angeles 90042 (in the heart of Highland Park)
Cost: $250 for 12 week session 
Send an email of interest to: elise@EliseRobertson.com or call 323-496-6659 
You can also find examples of loads of Elise's work, including her needlepoint, woodwork and prints at www.EliseRobertson.com    
BREAK A LEG!
(Jennifer Caldwell is a an actress and an active member of SAG-AFTRA, serving on several committees. She is a published author of short stories and news articles and is a featured contributor to CityWatch. Her column at www.RecessionCafe.wordpress.com is dishing up good deals, recipes and food for thought. Jennifer can be reached at recessioncafe@yahoo.com.  Facebook: http://www.facebook.com/jennifercald - Twitter: @checkingthegate) 
-cw
DEALS & DISCOUNTS--Are you looking for an easy way to visit downtown Los Angeles? I have a great suggestion for you. I stumbled across DOWNTOWN LA WALKING TOURS while looking for a unique activity for our out-of-town guest's visit. Downtown LA Walking Tours offers eight guided tours to choose from most days of the week, and I booked the 1:30 pm, OLD AND NEW DOWNTOWN LA tour through the website: http://www.dtlawalkingtours.com/ to get acquainted with a new perspective of DTLA. Neel Sodha, the owner of the tour company, responded within an hour to book a tour for the next day. 
Not only is Neel the owner, he was also our fearless tour guide as well, taking us on a wonderful adventure beginning at Angels Flight Railway on Hill Street. We walked through the Grand Central Market, across to the iconic Bradbury Building, passing the headquarters of CalTrans, LAPD, The Los Angeles Times, by the historic St. Vibiano's Catholic Church, sites on Broadway, Spring and Main Streets, the theatre district, the Last Book Store, Clifton's Cafeteria, the St. Vincent Court area ending at Pershing Square lasting about two hours.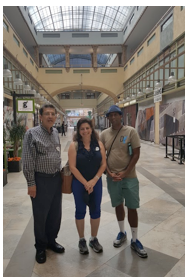 Neel dished out interesting facts about each site, teaching us about early California history, local politics, the growing pains and growth of various settlements and downtown districts, local industries, zoning and planning laws and restrictions, public transit, and what the city has evolved into today. On his iPad, he showed us old vs. new photos and videos of DTLA. 
Since Neel is continuously in contact with local business, he made some really great recommendations for hip LA eateries, pubs, and attractions like the glass slide in the US Bank building that opened just this week. He also knows a lot about downtown events like the monthly Art Walk and free movies at independent theatres. 
While working as a public CPA and real estate investment accountant, Neel Sodha, volunteered at Union Station information booth. In January 2015, he gave up his accounting career to fully dedicate himself to Downtown LA Walking Tours. He is thoroughly and enthusiastically dedicated to providing educational and entertaining tours. In fact, instead of calling himself a tour operator, he is a Los Angeles promoter, and he does that so well, putting his heart into his business and each tour given. 
Customers are made up of 50% locals who want to learn more about LA, 30% visitors from other parts of the US, and 20% international tourists. Many clients are repeat customers, were referred by word of mouth, or have read the company's raving reviews online. 
By the end of the tour, we were great fans of Los Angeles. Neel's fondness of Los Angeles is infectious leaving us anxious to sign up once again for a Downtown LA Walking Tour, maybe of the Holiday Lights – or Haunted Tales. It is hard to choose which one, but cannot wait to be back (and will take the Metro to get there.) 
WHAT YOU NEED TO KNOW
Downtown LA Walking Tours
For more information and to book tours, please visit: 
Website        http://www.dtlawalkingtours.com/
Facebook      https://www.facebook.com/dtlawalkingtours
Twitter          https://twitter.com/dtlawalkingtour
Instagram     https://www.instagram.com/walkingtoursdtla/
Yelp              https://www.yelp.com/biz/downtown-la-walking-tours-los-angeles
Email            bookings@dtlawalkingtours.com
Phone           (213) 399-3820 
Tours offered daily, please contact for updated information
9:30 am         Fashion and Flower District
11:00 am       LA's Beginnings
1:00 pm         Arts District
1:30 pm         Old and New Los Angeles
4:00 pm         Downtown Architecture
4:00 pm         Hollywood in Downtown LA
6:30 pm         Haunted Tales
6:30 pm         Holiday Lights (a must in December) 
Cost
Adult               $15/ticket
Child              Free, 12 and under
Group             Please contact Neel  
YouTube videos - See for yourself:
Questions & Answers        https://www.youtube.com/watch?v=MSubIiYpM3M
Olivera Street                   https://www.youtube.com/watch?v=-RQHk971Ie4 
(Sue Helmy has plenty of tricks up her sleeve. She is currently providing superb administrative services at a financial management firm in Century City. She is active in countless church and civic organizations and spends every minute she can spare dancing to the Zumba beat.)
-cw
DEALS & DISCOUNTS--The Hollywood Fringe is an annual festival of live theater that brings players from all over the world to small theaters throughout Hollywood. It's mostly centered on theater row on Santa Monica Boulevard between La Brea and El Centro, but several other small theaters are also involved. It offers a chance to take in a live experience and to see something unique. After all these years in Los Angeles, and being an actress, for crying out loud – and I'd never been to the festival before last Sunday! 
I heard about "Sitting Bull's Last Waltz" through an actor in the play named Alan Tafoya. I ran into him at Callenders Grill during their groovy jazz evening on Fridays and we got to talking. Turns out he's an Apache from near my neck of the woods in northern New Mexico. He told me about the play and I went on down for opening night to find that it's part of the Fringe. 
"I wish it to be remembered that I was the last man of my tribe to surrender my rifle"
--so said the defiant Chief Sitting Bull of the Hunkpapa Lakota.
Sitting Bull, also a holy man of his people, had many visions, including the defeat of General Custer and his bunch of marauders at the battle of Little Big Horn. Later, a meadowlark spoke to him in a vision of his own death at the hands of his own people. 
Sitting Bull had a really bad rep with the U.S. government. He was super worried for his people since they were often starving after having their food supply purposely eliminated or being kicked out of their homes or murdered outright. Custer may have lost back in 1890, but the descendants of the Europeans were coming out west by the hundreds of thousands and stealing land from the Lakota Sioux right and left. Someone came up with a nice word to call them – "settlers." 
Sitting Bull was a real thorn in their side because he could tell a whopper of a story with a song. The Sioux people love that. People were inspired by him to continue to resist. Then came the Ghost Dance. The Indians have always been big on ceremonies and this one turned into a movement. The Ghost Dance was a ceremony that promised that the Indian people would get their way of life back so it was pretty popular as you might imagine. The idea that the Indians could get their way of life back was also very threatening to the occupiers since that would interfere with their own plans for their destiny being made manifest. 
The actors of "Sitting Bull's Last Waltz" tell the story of the men and women from this piece of our country's history with visible passion and remarkable talent. The story is narrated throughout by Little Sure Shot herself, an effective theatrical device, which makes for an interesting angle. What unfolds beautifully before us in the small theater is a story that is heartbreaking to be sure but it is also an inspiring example of resistance to oppression and of a love for a life that is whole and unbroken. 
The tone of this resistance is mostly told through the art of song. Described as a "post-punk musical," the score brilliantly and viscerally depicts the passion of the conflicts; and the power of the relationships between the various characters and the land itself. 
This show is bound to go places. The writing is superb and the musical pieces are excellently written and performed. I'd love to see the soundtrack come out. I'll keep City Watch readers informed of that eventuality. This is an important performance piece. Not only because it causes us to know who we are as a country but because its' message of the struggle against wanton oppression boldly resonates today as we stand on the brink of the destruction of our planet. 
In the words of Black Elk on the massacre at Wounded Knee, which took place not too long after Sitting Bull was murdered: 
"I did not know then how much was ended….I can see that something else died there in the bloody mud, and was buried in the blizzard. A people's dream died there. It was a beautiful dream." 
We need to learn from that dream. 
NEED TO KNOW:
Check out Information on "Sitting Bull's Last Waltz"  
ALSO 
Check out Information on the Hollywood Fringe Festival 
(Jennifer Caldwell is a an actress and an active member of SAG-AFTRA, serving on several committees. She is a published author of short stories and news articles and is a featured contributor to CityWatch. Her column at www.RecessionCafe.wordpress.com is dishing up good deals, recipes and food for thought. Jennifer can be reached at recessioncafe@yahoo.com.  Facebook: http://www.facebook.com/jennifercald - Twitter: @checkingthegate) 
-cw
Tags: Jennifer Caldwell, Deals and Discounts, Hollywood Fringe, Sitting Bull
DEALS & DISCOUNTS--Living in Los Angeles allows us to enjoy food from many different cultures, Persian food especially. So where do you go when you have a craving for delicious homemade stews or rice dishes? You could run down to a popular Persian restaurant, such as the Shamshiri Grill in Westwood or Javan on Santa Monica Boulevard, or you could go down Wilshire Blvd in Santa Monica to my favorite  international grocer, Tehran Market, and get your favorite dinner to-go. 
I have been a frequent and loyal shopper at Tehran Market for over 20 years.  The store is centrally located, an easy stop by for Middle Eastern specialty items like olives, pickles, feta cheese, pistachios, dried figs and cherries, spices, and daily delivered fresh baked goods such as pita and lavash breads. Their produce is super, also fresh. They have the best Persian cucumbers for half the cost as Trader Joes; large bundles of fresh herbs, parsley, mint, cilantro, basil, and dill costing only $.50 per bunch; and row upon row of Sadaf spices and dried herbs at $2 – $4 per package. Check out the freezer with tubs of ice cream coming in saffron, rosewater, pistachio and medjool date flavors. The thought alone makes my mouth water.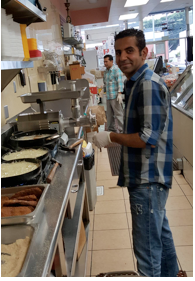 About a month ago after shopping for my usual items, I was getting ready to check out noticing something new, pre-packaged meals in disposable plastic containers in the refrigerated counter. On a whim, I asked co-owner Soheil Salimit for a suggestion and took home khoresh 'eh karafs, or celery stew. Being new to Persian stews, I was pleasantly surprised at the wonderful blends of herbs, beef, and celery in a lemony green sauce, yummy and so healthy. The container cost $6.99 and was enough for three servings. Soheil had just made it that morning. The next day I came back for more buying the lubia polo, rice with green beans and beef, and a few vegetarian dishes for my husband who loved the homemade hummus and sabzi khordan, rice made with green herbs and safron.  The following week I brought home fesenjon, pomegranate stew with chicken turning out to be the most delicious dish I have ever tasted. 
Here's the deal – all dishes cost between $3.99 to $6.99. Most portions are large enough to feed a family of three or four, and delicious enough to keep you coming back.   For me, buying the packaged meals has turned out to be a wonderful and inexpensive way to get fresh homemade Persian food to home, even Queen Sheharazade would be proud. 
Even though Tehran Market has been at the same location in Santa Monica for the past 30 years, Soheil became co-owner only three years ago. His family is in the grocery/food business in Iran and has brought new energy to the store. At all times you will find the shelves well stocked, store impeccably clean, and plenty of parking on the street or in the parking lot off of 14th Street and Wilshire. Most importantly, you likely will meet Soheil as he is always there to welcome. 
●●
PERSIAN FOOD-TO-GO
RICE DISHES
Plain Rice
Polo with Spices ("polo" is rice that is mixed with something)
Polo with Dried Cherries
Lubia Polo (Persian green beans and chunks of beef mixed with rice)
APPETIZERS
Oliveh (chicken, potatoes, mayo, lemon, peas, pickles, eggs and olive oil) a lot like potato salad, and Sohail claims it is the best sellers!
Tahini and Hummus sauces –Fresh, homemade, low salt, and no preservatives.
Kashk Bademjon – an appetizer made with eggplant and yogurt and garlic.
ENTREES
Cutlet
Celery stew
Ghame stew with beef
Fesenjon
Spaghetti with meatballs
HUMMUS, SOUPS & MORE
Sohail is always changing it up, making things without meat for vegetarian fare.
●●
WHAT TO KNOW
Tehran Market
1417 Wilshire Blvd
Santa Monica, CA  90403
HOURS
Monday through Saturday: 8 am – 9 pm
Sunday: 9 am – 8 pm
Sunday BBQ:
Sunday: 11 am – 1 pm
(Sue Helmy has plenty of tricks up her sleeve. She is currently providing superb administrative services at a financial management firm in Century City. She is active in countless church and civic organizations and spends every minute she can spare dancing to the Zumba beat.)
DEALS AND DISCOUNTS--This Saturday, Sue Helmy and I resolved to journey to the Los Angeles Memorial Coliseum on a mission to discover what the fuss about Senator Bernie Sanders is all about. Joining us were a couple of activist friends of mine and Sue's daughter's best friend from college. We were especially excited to be attending with Beshoy – the college friend – because he looks like Jesus. Since Bernie looks like Santa Claus, we figured we couldn't really do any better than hanging out with Jesus AND Santa Claus all at once. After all salvation from fire and brimstone and free gifts in December are both PRETTY GOOD DEALS. 
We opted to bus it on over to that iconic structure near USC. LA Metro bus fare has gone up since I last rode – now at $1.75 a trip, with transfers at 50 cents a pop. We had a great time riding with our fellow Angelinos down to the venue even though there was some confusion since we hadn't taken much time to read the directions on the Metro.net trip planner. HINT: PAY ATTENTION IF YOU DO THIS AT HOME! 
After about 45 minutes, we reached our destination in good spirits and proceeded to line up serpentine-style. It took us about two hours to get through. Meanwhile, we got buttons for two bucks each and some Bernie rolling papers for three. We made it through the perilous purview of the surly TSA and Secret Service types and into the plaza of the coliseum. There, we sat around on the grass and ate from food trucks and danced to the tunes of Ozomatli. Then we heard from Susan Sarandon and Dick Van Dyke before Bernie came out and introduced us to his family. 
The first thing Bernie did was pay tribute to the late great Muhammad Ali. He talked about Ali's courage in risking it all to stand up to racism and warmongering. He then went on to outline his platform which, to my mind, sounds like the DEAL OF THE CENTURY! What we're talkin' here is what could be… 
THE NEW "NEW DEAL!!" 
What they like to call the "Great Depression" was the last time we had an economic crisis approximating the one we all just saw brought on around 2008 by the big boys on Wall Street. Times got so rough then, that the government, under FDR's administration, was forced to pass out a damn good deal to the American public. Here are… 
FIVE SIMILARITIES AND ONE DIFFERENCE BETWEEN FDR'S "NEW DEAL" AND SANDERS' NEW "NEW DEAL" 
FDR "NEW DEAL"

SANDERS NEW "NEW DEAL"

FIVE SIMILARITIES:

 

Creation of agencies such as the Public Works Administration, the Civil Works Administration and others (the CWA alone put to work 4 million people in two months

Rebuild America Act,, investing $1 trillion over five years to modernize our infrastructure.  Creating more than thirteen million good-paying jobs

Passing of the Social Security Act. The initial version, the Economic Security Act, included national health care

Lifting the cap of $250,000 for Social Security and a free national health care system

Creation of the Federal Housing Administration and Home Owners Loan Corporation to regulate mortgages and housing conditions and preventing foreclosure

Expanding affordable housing, promoting home ownership, re-invigorating HARP to help prevent foreclosure, fighting homelessness and racial inequalities in housing quality

The National Labor Relations Act of 1935 (Wagner Act) guaranteed the right of employees to collective bargaining

Fighting for the Employee Free Choice Act. This would allow a union to be certified as the official union to bargain with an employer if that union gets the signatures of a majority of workers. It would have done away with the present right of an employer to come back AFTER THAT and demand another separate ballot.. Third, the bill would increase penalties on employers who discriminate against workers for union involvement.

Enactment of Glass-Steagall, preventing commercial banking to be separate from investment banking, thereby

Enactment of a new version of Glass-Steagall. Sanders thinks too-big-to-fail banks are bigger and riskier than ever before. They are even bigger than 2008 with too much power and a threat to our democracy.

ONE DIFFERENCE:

 

The rapid climate change that is affecting our planet today is increasingly presenting the threat of not only natural disasters, but also food scarcity and quality, water quality, air-borne pathogens and a host of ills which threaten the future of humanity. This thread did not exist to this degree in 1933.
On the one difference I've mentioned here – and it is not the only one, Sanders is unequivocal. I took this quote from his website where he outlines an entire plan on the matter, complete with video y todo: 
The debate is over. The vast majority of the scientific community has spoken. Climate change is real, it is caused by human activity, and it is already causing devastating harm here in the United States, and to people all around the globe. So what are we going to do about it? We will act boldly to move our energy system away from fossil fuels, toward energy efficiency and sustainable energy sources like wind, solar and geothermal because we have a moral responsibility to leave our kids a planet that is healthy and habitable.  - Senator Bernie Sanders
Sanders spoke at the rally about the original people of this land and about how much we can learn from their traditional values of respecting the environment and preserving it for future generations. He spoke about his real concern that there will be enough safe drinking water for all people in the coming period. 
All in all, we came away with a feeling of inspiration that whatever happens, there is a big movement underway to hammer out some real solutions to some long-held problems. We all agreed that would be the best deal ever. 
NEED TO KNOW: 
Check out all these programs at www.berniesanders.com 
(Jennifer Caldwell is a an actress and an active member of SAG-AFTRA, serving on several committees. She is a published author of short stories and news articles and is a featured contributor to CityWatch. Her column at www.RecessionCafe.wordpress.com is dishing up good deals, recipes and food for thought. Jennifer can be reached at recessioncafe@yahoo.com.  Facebook: http://www.facebook.com/jennifercald - Twitter: @checkingthegate) 
-cw
THE REFUGEE PROJECT --As professional photojournalist Tom Stoddart said, "Every picture tells a story." There are thousands of refugee stories told at the Annenberg Space of Photography exhibit. Their stories are told through the eyes of accomplished and distinguished photojournalists who have been on the front lines of wars, refugee camps and war torn communities communicating this vast global crisis calling for humanitarian efforts. (Graphic above: Lesbos, Greece, 2015. A father celebrates his family's safe passage after a stormy crossing over the Aegean Sea from Turkey – Tom Stoddart 
The Annenberg Foundation exhibit, "Refugee", is made up of three parts. The photo and video exhibit in the main gallery, Photography Space, features a documentary of the work of five well-known photojournalists as well as photos from all over the world; "New Americans" is installed at the lower gallery, Skylight Studios telling stories of new immigrants to the US; and a Thursday evening lecture series, Iris Night, takes place until August 26 also at the Skylight Studios. 
ANNENBERG SPACE FOR PHOTOGRAPHY
As you walk around the main gallery, you will be blown away at the magnitude of global crisis conveyed through video and photos effecting 60 million people with half children under the age of 18 (UN Refugee Agency). They come from different countries from all five continents, the Middle East (Syria, Iraq, Jordan, Yeman, Lebanon), Asia (specifically Myanmar and Afghanistan), Africa (South Sudan, Somalia), South America (Colombia), Europe (fleeing Croatia and Slovenia, travelling though Greece, and arriving to their final destination of Germany). 
To convey this message, there is a 23-minute documentary tracking five photojournalists, Lynsey Addario, Omar Victor Diop, Graciela Iturbide, Martin Schoeller, and Tom Stoddart, telling stories of displaced people alog with their backstories narrated by Cate Blanchett. The Annenberg commissioned the phographers along with support from UN Refugee Relief, UNHCR, and Tiger Nest Films. Watch an excerpt. 
There are plenty of pictures of devastation of young and old, bombed out communities, churches, mosques and schools, highrise apartment buildings reduced to rubble, row after row of refugee camp tents, and endless faces of desperation and despair. On the other hand, the photos also show the refugees' courage, the love for each other and their homeland, their strength and ability to continue with life. Some of my favorite photographs are Omar Victor Diop's close-up portraits intimately showing facial expression of refugees in Somalia. You can see the look of determination and perseverance in their eyes. Another featured photojournalist, Giles Duley, shows refugees performing simple routines like sweeping the floor, looking for food, families congregating together, and trying to feel normal in their new life. 
Most importantly, the photos have become tools to educate and put pressure on politicians to take humanitarian actions. I could not think of anything more heartbreaking than the photo of three-year old Alan Kurdi, a Syrian refugee that washed up on the shores of Turkey shortly after starting the journey to Greece on a dingy last September. The picture made its rounds on social media going viral instantly on Twitter by Peter Bouckaert of Human Rights Watch being re-tweeted thousands of times within minutes. As a result, the public was outraged, funding came in to relief agencies to help the victims of the Syrian war, and countries started to open up their borders to welcome refugees to a new life. 
The photos at the Annenberg exhibit stir up the same emotion. I ask myself, How did this mass refugee crisis happen? What can I do? What political action can I take? That is exactly the point of the exhibit to first educate, then get people to take action. 
SKYLIGHT STUDIOS
On a happier note, across the courtyard, the Skylight Studio is holding an addendum exhibit, The New Americans. It features families that have resettled in the United States through the US Refugee Admission Program. They are inspirational recordings from new settlers in California and a Congolese family in making a new life for themselves in Rochester, New York.  
IRIS NIGHTS LECTURE SERIES
Along with the photo exhibit, there is a weekly lecture series, every Thursday night, starting from April 23 through August 11, from 6:30 – 8:00 pm.  It is given by internationally acclaimed photojournalists that will leave you riveted to your chair hanging on their every word. Their passion for their profession is evident as they describe their backgrounds, interest in photographing refugee people, captivating stories they share, and their many near death experiences on location. Truly, they treat photography as a mission field communicating through their camera lenses. 
HIGHLIGHTS:
Giles Duley's description of his motivation to photograph after losing both his legs and an arm after stepping on an IED while an assignment in Afghanistan, and his continued photography success after recovery. 
Elena Dorfman, hired by the UN to take pictures of the water source in a Syrian refugee camp in Jordan, started taking pictures of the condition of the camp. Being inspired by the teenage refugees, she documented the lives young people for the next several years, a man blinded by an explosion who eventually made his way into Canada, a woman living in a concrete shell spending her days looking for food for her family, and a Kurdish young man at the Domiz Refugee Camp in Iraq relying on his cellphone for communication with the world just like the teenagers from everywhere. 
Graciela Ituride developing a relationship with the young children to help her take pictures in Colombia. 
Kadir Van Lohuizen highlighting the risks people from Honduras, Guatemala and El Salvador take to come to the US, paying a "coyote" over $10,000 with hope of being granted political asylum, eventually make it to safety through very dangerous routes, and fail to get a green card. 
Like I said, these lectures are riveting. Here is the schedule of the lecture series.  
LECTURE SERIES SPEAKERS 
April 28          TOM STODDART: In the field
May 5             GILES DULEY: From fashion photographer to documenting the legacy of war
May 12           KADIR VAN LOHUIZEN: Refugee or Migrant?
May 19           ELENA DORFMAN: Syria's lost generation
May 26           GRACIELA ITURIDE: My experience photographing refugees & displaced people
June 2            IVOR PRICKETT Stories of displacement from the Balkans to the Middle East
June 4           OUT OF IRAQ, A Documentary, Soldiers falling in love
June 9           ALIXANDRA FAZZINA: Visualizing migration from Somalia
June 11         AROUND THE WORLD WITH LITTLE MARKET; Lauren Conrad & Hannah Skvarla
June 11         EVENT: Handmade LA POP-UP, an afternoon of local food and art
June 16         DON BARLETTI: The roads most traveled, causes and consequences of illegal immigration
June 23         DANIEL JACK LYONS: Witnessing the vision and hearing the voice in marginalized communities
June 30          REZA DEGHATI: Exile Voices, Visual stories of refugees by refugee children
July 28           LESLIE KNOTT AND CLEMENTINE MALPAS: Putting the Camera Down
August 4        BRIAN SOKOL: People, not numbers: Using photography to humanize the global refugee crisis
August 18      MERIDITH KOHUT: Refugees and migration issues in Latin America 
Please check the website for updates in the lecture schedule. Please rsvp, seating is limited. 
If you are unable to attend a lecture in person, you can live stream it. If you are unable to watch live, all lectures are available online. I would highly recommend watching them.

THE ANNENBERG FOUNDATION
The Annenberg Foundation, established in 1989 with 1.2 billion, is committed to support the arts and public education. The foundation is committed to creating public community space. The Annenberg Space for Photography is one example. The Century City facilities are just five years old and are neither museums (they do not own the art) nor are they galleries (no sale of art takes place) but are spaces to share photography that will have an impact on the community. 
The generous Annenberg Foundation commissioned and funded the entire project, photojournalist from the galleries and the photojournalists presenting through the IRIS NIGHTS LECTURE SERIES along with support from the UNHCR. 
WHAT TO KNOW
EXHIBITION
REFUGEE - explores the lives of refugees from a host of diverse populations dispersed and displaced throughout the world.
DATES: Apr 23, 2016 - Aug 21, 2016
ANNENBERG SPACE FOR PHOTOGRAPHY
LOCATION: 2000 Avenue of the Stars, Century City
HOURS/ADMISSION: 
Mon-Tues: Closed 
Wed-Sun: 11 am – 6 pm
SKYLIGHT STUDIOS
LOCATION: 10050 Constellation Blvd., Century City
HOURS/ADMISSION:          Wed-Sun: 11 am – 6 pm
Mon-Tues: Closed
IRIS NIGHT LECTURE SERIES
SKYLIGHT STUDIOS
LOCATION: 10050 Constellation Blvd., Century City
THURSDAY NIGHTS 6:30 – 8:00 pm
Web: annenbergphotospace.org/visit  
 PARKING
Entrance is on Constellation, east of Avenue of the Stars, on the south side. Parking on Saturday and Sunday is just $1 all day with validation. On weekdays, if you enter the structure after 4:30 pm, parking is validated and will cost $1.00. Otherwise, it is pricey.
(Sue Helmy has plenty of tricks up her sleeve. She is currently providing superb administrative services at a financial management firm in Century City. She is active in countless church and civic organizations and spends every minute she can spare dancing to the Zumba beat.)
DEALS & DISCOUNTS--I'm shouting from the rooftops (aka Deals n' Discounts at City Watch LA) about New Filmmakers LA! This organization is steadily gaining notoriety and it is absolutely a fantastic deal for actors, directors, writers – anyone who plays a role in the making or enjoying of creative content. 
NEW FILMMAKERS IS A VERITABLE CORNUCOPIA OF OPPORTUNITY FOR CREATIVES! 
You don't HAVE to be a filmmaker to enjoy a membership either. I've met plenty of film fans at the networking events in various venues. Please, performers have to have an audience, for crying out loud! 
Here's the skinny on what a $75 membership gets you for a full year: 
Admission to monthly film fests, featuring short programs and groovy features from around the world and around the block. In all, you'll get tickets to over 24 screenings per year. Most screenings are also accompanied by Q&A.
Tons of chances to meet up with all manner of creatives and possibly team up to create your next project or just chew the fat about the amazing work you just saw them do.
Complimentary drinks during all NFMLA Los Angeles events
Discounts on tickets to special events like the upcoming Produced By conference on June 4-5 and the Cine Gear Expo on June 2-5
Member discounts on NFMLA annual Best of Awards. Last year, Kate Flannery had us LOL. This year, John Malkovich will be hosting.
Free casting space for filmmakers at Hollywood Casting and Film (located in Hollywood)
Free 3-month membership for actors at Hollywood Casting and Film with coupon code NFMLA (located in Hollywood)
Complimentary membership to MovieMaker Magazine
Member discounts and first dibs on more cool programs and events like Short Shorts; On Location 2016; Doc Day Fest and the Panamanian International Film Festival.
The On Location event is super special. You 'll meet the usual fabulous folks who make it all happen and enjoy great food and drinks. You also get to watch films from all over the world and vote on the ones you like the best! An extra added bonus last year was my SAG-AFTRA colleague Patrick Fabian from "Better Call Saul" as host! 
NFMLA has so many great events where you can connect and support up and coming filmmakers. You can also work on getting your own project on the screen. I've already got my ticket for the Best of 2015. You can get a ticket now by clicking NFMLA Best of 2015 right now.  
My money is on this being a thoroughly enjoyable and enriching networking experience. It will be at the same venue as last year – an outside soirée at the A+D Architecture and Design Museum. 
DON'T WAIT TIL JUNE! 
You can get on down to the next monthly film fest this coming weekend on May 28th. This month, they are featuring the work of Asian talent from around the world. As usual, they'll have several programs of shorts and a feature, paired with pre-screening receptions. This month, they've got a doc feature going as well. 
THESE MONTHLY SCREENINGS ARE FREE TO MEMBERS AND COST ONLY $15 FOR THE ENTIRE NIGHT FOR NON-MEMBERS!
The non member thing could be for a friend from out of state who will never come to LA again – because the deal is so great, why would't you just become a member! The individual membership is $75. For a measley $25 more, you can get two tickets to each event instead of one! If you're a student, Membership is only $35!! 
So there you have it: 
THE BEST DEAL IN HOLLYWOOD right at your feet. The benefits are remarkable, but the best deal with New Filmmakers is the incredible people who turn the wheels. From Directors Susie Kim and Larry Laboe to each and every one of the amazing volunteers, the entire team makes each event a truly extraordinary and inspiring industry experience.
NEED TO KNOW: 
New Filmmakers LA
NFMLA Film Fest 5/28/16
The first Pre-Reception begins at 4:30
The last feature film begins at 9:15
Come to all or some! 
Venue:
1139 S. Hill Street
Los Angeles, CA 90015     
Parking available FOR THE COMING 5/28 FILM FEST ONLY at:
150 W. 12th Street
Los Angeles, CA 90015
USUAL PARKING AVAILABLE AT:
1133 S. Olive Street
Los Angeles, CA 90015
Best of 2015 Event
June 18, 2016
A+D Architecture & Design Museum - DTLA
6:30pm VIP Reception
8:00pm General Arrivals
8:30pm Awards Show
General Admission Tickets $50
VIP Admission $75
(Jennifer Caldwell is a an actress and an active member of SAG-AFTRA, serving on several committees. She is a published author of short stories and news articles and is a featured contributor to CityWatch. Her column at www.RecessionCafe.wordpress.com is dishing up good deals, recipes and food for thought. Jennifer can be reached at recessioncafe@yahoo.com.  Facebook: http://www.facebook.com/jennifercald - Twitter: @checkingthegate) 
DEALS & DISCOUNTS--I don't get out to the theater much; but, when I do, of course I hope it will be a treat. I'll tell you what; you really couldn't do better than to grab your last chance this weekend to take in the wistful-sweet "Sábado Mornings" at the Studio/Stage theater on Western Avenue in Hollywood. I heard about the play from a special invitation from director Melvin Ishmael Johnson and House Manager Earlean Anthony back in April when the show was in previews. 
Melvin is a tireless creative powerhouse. He hosts the Quamran Report, which aired for over two hundred segments at Skid Row Studios in downtown Los Angeles. Skid Row is a community radio station that features stories affecting our diverse communities and especially in downtown. It encourages community participation in producing news, politics and culture. Their motto is "Where Anyone Can Do Radio." Tune in now to check out a discussion on the state of community theater on the last segment of the Quamran Report at Skid Row. It features one of the actors from "Sábado Mornings." Meanwhile, I'll keep everyone posted on what's happening at Skid Row as well as where the Quamran Report is headed next. 
Melvin is also a playwright, a community activist and the founder of Veterans Community Theater Workshop. I'd been wanting to see Melvin's work for a few years now. On Sunday, about an hour prior to curtain, I was working on my one woman show when I got a call from a writer/director friend reminding me about the performance. It was a lickity split decision. I said to myself, "Damn! The time is now!" Out the door I went. 
The theater is a small, intimate affair – perfect for the poignant story of Eddie and Rosa played beautifully by Jonaton Wyne and Judith E. Ex LAPD cop Eddie is dealing with his demons when he meets Mexican-American immigrant Rosa, the shy but strong waitress who has some secrets of her own. I really don't want to say too much about the show because it unfolds so beautifully and anyway I'm not a theater critic. Let's just say, SEE IT! 
There's plenty of fun to be had both before and after the play with the friendly folks running the show. Prior to the taking our seats, we had a nice glass of red wine... 
ORGANIC AND FROM FRANCE, I MIGHT ADD… 
… a nice touch, not to mention the delicious tamales on offer at the end of the show. 
DIRECT FROM MAMA'S HOT TAMALES! 
Mama's is a not for profit collective where you can sample tamales of various styles from several different countries. Until you know the difference between a Mexican tamale and a Salvadorean tamale, well, you really haven't lived! 
ONE TAMALE, TWO TAMALE… 
There were one tamale and two tamale plates, with rice and beans. The one tamale plate was just six bucks and plenty for me – mighty tasty too, as was the stream of jokes from an actor named Isaac who was in attendance. 
If you're lucky, Isaac will be there again, passing out jokes in abundance. But you won't need any luck to catch the memorable performances of Judith and Jonaton in "Sábado Mornings" and to chat with the creative duo Melvin Johnson and Earlean Anthony. Enjoy! 
NEED TO KNOW: 
Studio/Stage Theater
520 N. Western Ave.
between Clinton St. and Maplewood Ave.
For more information: 213-908-5032 
Tickets are $24 General Admission; $15 for Seniors/Students/Military
Friday, May 13 – 8 pm
Saturday, May 14, 8 pm
Sunday , May 15, 5 pm
(Jennifer Caldwell is a an actress and an active member of SAG-AFTRA, serving on several committees. She is a published author of short stories and news articles and is a featured contributor to CityWatch. Her column at www.RecessionCafe.wordpress.com is dishing up good deals, recipes and food for thought. Jennifer can be reached at recessioncafe@yahoo.com.  Facebook: http://www.facebook.com/jennifercald - Twitter: @checkingthegate) 
-cw
DEALS AND DISCOUNTS--Improv at the Upright Citizens Brigade (UCB) in Hollywood is always a fun night. Deals and Discounts contributors, Jennifer and I (photo above) caught the ASSSS Cat show at the Franklin campus last Sunday evening proving to be very entertaining and it is free!!! We laughed our asses off, ASSSS Cat. Oh wow, how clever. 
The ASSSS Cat show, a staple of the UCB Improv stage for the past 15 years, plays every Sunday night at 7:00 pm. The show started with a UCB's founding member and regular on Comedy Central, Matt Besser asking us Mad Lib questions. We discovered the audience were from all over: Melbourne, London, Vancouver, Little Rock, Nashville, Detroit and Calabasas. The topics thrown out ranged from robots, to mustaches, to ladies stretch pants. Pretty random. 
After the warm up, Matt introduced the cast. With help from the audience, the monologist (the person who give the monologue) got started. "Give me a subject," she declared. The first reply was "Prince", and she took off with a story about the Purple One. 
The monologist told of a time when she went with friends to a karaoke bar hoping to sing Prince songs. The Thai owner would not play the correct songs unless she was tipped otherwise they would be stuck with Shania Twain music. Incidentally, the bar was decorated in Thai tourism posters with a sexy underwear machine in a corner. Who knows if the story was actually true, but it was definitely entertaining nevertheless. 
Now it was Improv time. The UCB cast created a seamless skit incorporating all the zany details of that far-fetched story. It was so fluid; you might have thought that the actors had spoken backstage or that they could read each other's minds. They acted, sang, and danced spontaneously feeding off of each other's energy and creativity. 
The night consisted of two monologue/skit sets with the show totaling about an hour and a half of great entertainment.  
Los Angeles is lucky enough to have two UCB campuses just a few miles from each other in Hollywood, one on Sunset Blvd. and other on Franklin Avenue offering over 50 shows per week, or about seven different shows a night. Most shows cost $5, a few select ones are $10, and, as previously mentioned, the ASSSS Cat show is free. For the paid shows you can reserve general seating tickets. I would strongly suggest visiting their website to check out the schedule. The "Search History" show develops a story around an audience member's cellphone google search history. I happened to see it with an all-female cast, and it was hilarious. "Shitty Jobs", revolving around crazy bosses and even crazier co-workers, is even more hilarious. Even if you see the same show twice, it is always different because the cast is never the same and the topics are inspired by the audience. 
The founding group, Matt Besser, Matt Walsh, Ian Roberts and Amy Poehler, created Upright Citizens Brigade after working together at a comedy club in Chicago in 1998. They opened UCB in NYC in 2001, and Los Angeles in 2005. There are now four UCB locations, two in New York and two in Los Angeles. Over the years, the UCB has expanded with a first ever improvisational school, manuals, books and videos, and providing a forum for emerging amateur improv actors to develop their craft. 
UCB Los Angeles has produced some really famous comedians that have gone on to headline television shows, stand-up comedy, and movies such as Aziz Ansari, Ed Helms, and Zach Woods. 
Here is a tip: All UCB theatres have limited seating for less 100 people providing an intimate setting where the audience participates in the action. While that is a great thing, it is not good if you arrive late. We arrived at 6:45 pm for the 7 pm show. It was too late to get seating on the main floor, and we ended up on the balcony standing behind the last row. So get there early and enjoy a great show. 
WHAT TO KNOW:
Check out general information for Upright Citizens Brigade:
LOCATIONS:
UCB Franklin
5919 Franklin Avenue, Hollywood
https://franklin.ucbtheatre.com/  
UCB Sunset (location open since October 2014)
5419 Sunset Blvd., Hollywood
https://sunset.ucbtheatre.com/
(Sue Helmy has plenty of tricks up her sleeve. She is currently providing superb administrative services at a financial management firm in Century City. She is active in countless church and civic organizations and spends every minute she can spare dancing to the Zumba beat.)
-cw
SUCH A DEAL--Ready for your close up? Wilshire Beauty is a one stop shop for everything you need to be camera ready! 
As I write this, Wilshire Beauty Supply is having a dazzling sale! 
This centrally located apothecary is filled with lotions, creams, polishes and poufy do's from Hollywood and around the world. Good deals are always on hand but right now they are going through a remodel, so they have some real savings on high end products. 
If you need some high quality beauty supplies and fashion accessories at prices up to 70% off regular, you owe it to yourself to come on down to Wilshire Beauty. It's at the corner of Wilshire and Cloverdale along that famous boulevard of retail splendor from the golden age of Hollywood – the Miracle Mile. 
I've been a customer of Wilshire Beauty Supply since I moved back to LA from the Big Apple. This is my current spot for all my hair coloring needs. 
Ooh-la-la! I love the Schwartzkopf lgora line of reds – and WB has them! 
WB also carries premiere brands like: 
Dermalogica
Yonka
Caudalie
Ojon
Phyto
Jonthan Product
Bar Escentuals
Stila 
I was in the store just this evening. The savings are popping. The staff is stellar. What more could anyone want? You'd have to be anemic not to want to get up and dance about it. I've always got the real skinny from Cindy who is a veritable fountain of knowledge concerning all things beauty. She's more than happy to share her seemingly bottomless bag of tips and tricks for making oneself camera ready - or set for the 9 to 5, whichever may come first. 
Adam is also spectacular. In fact, he's the one who sold me my new spring handbag. The last time I came in, I was captivated by the colorful and chic new spring collection of handbags that were sitting on the shelves. When he told me how much they would set me back, I took me about two seconds to say, "Yes, I'll take it!" Honestly, Kate Spade and Ted Baker, stand back. 
PEOPLE LOVE MY VEGAN SPRING HANDBAG! 
I can't tell you how many compliments I've got from this bag. It is a real find. Since the labeling featured the fact that the bag is lead free, I am now imagining that vinyl must normally have a lot of lead in it. Who knew? Like they say, you learn something new every day. Anyway, the fact that it's not leather but definitely looks like it is all good by me! 
The store is full of beautiful pieces of all sorts, including HAIR ACCESSORIES, JEWELRY, HATS AND SCARVES. You can even get a reflexology kit or a traveling sonic toothbrush with a cool design on the case for only $16. 
I bought a really lovely scarf for that other lady who writes for this column on her birthday last year. She loves it! If you're in the market for a special gift that won't be found just anywhere, this is the place to come. 
I love old Hollywood lore and WB has quite a history with the stars and starlets. It began back in 1947 as a playground of experimentation for Rita Hayworth's colorist and Bette Davis's makeup artist. Here, they would whip up all kinds of concoctions designed to bring out the best in their famous clients. Now, the store is operated by the Kohan family, who have made it one of the premier destinations in Los Angeles for quality products. 
The care that goes into the selection of the items on offer is obvious. It is such a treat to visit the shop and see what new and special treats will be in store. As Cindy says when she speaks of what it's like to unpack the new arrivals: 
IT'S LIKE CHRISTMAS EVERY TIME! 
NEED TO KNOW: 
Wilshire Beauty Supply
5401 Wilshire Bouleavard
Los Angele, CA 90036
(323) 937-2001 
wilshirebeauty.com
Hours:               M-F     9 am – 8 pm
                        Sat      9 am – 7 pm
                        Sun     10 am – 5 pm
Parking is behind the building off of Cloverdale.
(Jennifer Caldwell is a an actress and an active member of SAG-AFTRA, serving on several committees. She is a published author of short stories and news articles and is a featured contributor to CityWatch. Her column at www.RecessionCafe.wordpress.com is dishing up good deals, recipes and food for thought. Jennifer can be reached at recessioncafe@yahoo.com.  Facebook: http://www.facebook.com/jennifercald - Twitter: @checkingthegate) 
DEALS & DISCOUNTS--I love this place! Best coffee in West Los Angeles. When you think of a conservatory, you think of a place of fine art. The Conservatory of Coffee, Tea and Cocoa is a place of the fine art of specialty drinks. Each "masterpiece" tantalizes your senses with the alluring aromas of the freshest and finest ingredients and the warm, welcoming atmosphere.
Let me explain: As you walk in, the experience starts. You pass an assortment of burlap sacks from exotic coffee beans with names printed like Jamaican Blue Mountain, Costa Rican La Amistad, and Guatemalan Mayacert. There is a commercial coffee grinder to grind roasted beans within minutes of being brewed, and a very cool indoor tree reminding you of a studio set you might find across Washington Blvd. at Sony Pictures.
Golden tea tins are lining rows of shelving with over 75 varieties of loose teas. It is really hard to choose between teas that are leafy, full-leaf, wiry, needles, pearls, and pellets, the barista will help you create a perfect cup seeped in a single serve organic bag. Just like the coffee, this is the widest and freshest tealeaf assortment ever.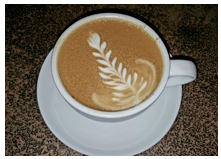 Within a few minutes, my coffee order was ready with a latte rosette embellishment. Within the first taste of the velvety richness and smooth coffee flavor, no over-roasting or burnt taste. It was love at first sip, I became a Conservatory convert.
Between a cup of Jose, Peruvian was the coffee blend of the day, and a vegan muffin, I paid around five bucks and felt extremely satisfied with my purchase for the best café treat ever.
The Conservatory sells coffee and tea supplies, and a barista can help advise you how to conveniently brew coffee, tea or cocoa at your home. I would highly encourage visiting their website http://www.conservatorycoffeeandtea.com/ to see the many exotic varieties of coffees and teas available to buy from all over the world.
There is no Wi-Fi, but plenty of people are working with their laptops. Note, the Conservatory closing times are at 6 pm on Monday - Friday, 3 pm on Saturday, and closed on Sundays. Parking is a bit tricky, but you can try in back in their private lot.
ENJOY!!!

WHAT YOU NEED TO KNOW:
THE CONSERVATORY OF COFFEE TEA AND COCOA
10117 Washington Blvd
Culver City, CA  90232
(Across the street from the Sony Studios lot)
CAFE HOURS:
Monday - Friday 7 am - 6 pm, Saturday 8 am - 3 pm, Not Opened on Sundays.
WEBSITE:
http://www.conservatorycoffeeandtea.com/coffee
(Sue Helmy has plenty of tricks up her sleeve. She is currently providing superb administrative services at a financial management firm in Century City. She is active in countless church and civic organizations and spends every minute she can spare dancing to the Zumba beat.)
My sister was coming to visit and I was a little nervous. She's the type who has constant activities planned out whenever she travels. I definitely wanted my little sis to have a whale of a time here in Los Angeles, so I got busy early on, compiling lists of things we could do during her stay. 
I wasn't sure exactly what would tickle her fancy, so I made long lists filled with an assortment of activities of several types. This way I could present her with choices. There was one thing, however, I didn't count on. 
My sister is not the insisting type. 
For each time slot, most of my suggestions were met with, "Whichever one you like. They all sound good." For a consistently indecisive person like me, this was pretty tough. However, there was one option on my list that turn out to be…. 
ON THE BUCKET LIST! 
Yep. Turns out little sis had always wanted to ride on a pedal boat! So naturally, that is just what we did. "Where do I sign up?" you might ask. Well, here's the skinny: 
   The action is at Echo Park Lake (although it seems like more of a pond)
   The deal is $10 per adult for an hour of fun and good exercise.
   A life vest is provided. Gotta wear it in case you're clumsy and you fall in.
   Sunscreen is not; so, bring it.
   It's two people per boat – great for a date or just good ole fun with a family member. 
We had a lot of fun getting as close as we could to the fountain in the center of the lake before making a sharp turn so we could take a selfie with the fountain in the background. 
When we were there, a local arts organization had a "floating library" out on the lake. It took a few times for us to maneuver our craft into a position where we could grab hold of some of the plastic enclosed "books" they had on offer, but we did manage to pull it off. Unfortunately, the floating library is gone now but it will no doubt be back again. Keep a look out here and follow me on Twitter @checkingthegate to hear about it first! 
Guided canoe rides and gondola rides are also available for those who want to sit back and leave the driving to someone else. At the end of the day, the pedal boats were truly a memorable experience. Check it out. Maybe a trip to Echo Park will help you put a check þ next to something on your bucket list. 
NEED TO KNOW: 
Echo Park Pedal Boats Concession
751 N. Echo Park Ave., Los Angeles, CA 90026
Phone: (213) 481-8577
Facility E-mail: S44CAPTAIN@YAHOO.COM 
Company Website: HTTP://WWW.ECHOPARKPEDALBOATS.COM 
Facility Hours of Operation:
9 am to 1/2 hour before sunset 7 days a week
(Jennifer Caldwell is a an actress and an active member of SAG-AFTRA, serving on several committees. She is a published author of short stories and news articles and is a featured contributor to CityWatch. Her column at www.RecessionCafe.wordpress.com is dishing up good deals, recipes and food for thought. Jennifer can be reached at recessioncafe@yahoo.com.  Facebook: http://www.facebook.com/jennifercald - Twitter: @checkingthegate) 
-cw
Let's face it; living in Southern California is hectic. Between constant traffic, the cost of living, and trying to stay afloat, stress takes a toll on your nerves. Sometimes you just need a few minutes for yourself to re-charge your inner peace battery. I have just the thing and it won't cost you a penny. Spend an hour at the Lake Shrine at the Self Realization Fellowship in Pacific Palisades. You will ommmmmmm a sigh of serenity. 
Let's face it. Doggy peeps can get plenty stressed when it comes to the well being of our furry/hairy friends. One challenge every working person faces is making sure our friends can relieve themselves when nature calls without making a mess in our homes. The day I became less of an unemployed actor and more of a day job-ee, I found myself in quite a pickle. Although my little Mo was never going to pee on the floor, I hated to think of him in a painful position for any amount of time. WHEN YA GOTTA GO, YA GOTTA GO! 
Close your eyes, click the heels of those shiny red shoes together and imagine a place where you can confidently shop for your dog or cat at a colorful, friendly shop that gives you all of these assurances: 
No need to stress over crazy ingredients, wondering how to pronounce them, what they are or if they are harmful to your animal
No searching endlessly for a shop that has a wide variety of healthy alternatives at all price points
Knowing your buying power is supporting local business and pet brands that grow their contents local to the area where they are made.
The convenience of a schedule of events to ensure your friend is healthy and happy, like monthly low-cost vaccinations days, adoption days, non-anesthetic teeth cleaning appointments and yes, even doggie parades!
Significant deals every day.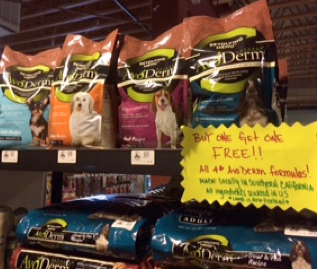 Sound like you got dropped down from a towering tornado and found yourself in Emerald City? Well, you're in luck, Dorothy, and your little dog too - because such a place really does exist, right over in Wilshire Vista. It's called the Hound Dog and Cat. 
Each month, HD+C offers different deals on great products.Last month, I got this deal. Wow, 8 pounds of high quality kibble for less than $15! Hint: I think it might still be on… 
On any given day, you will find Karena, Gerald or Martin at the shop on the corner. They know their products and they are genuine dog and cat savvy. 
Here's Gerald: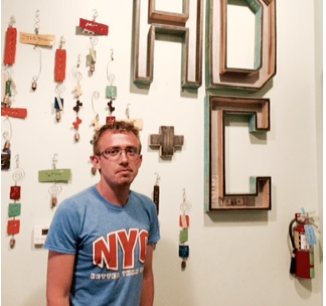 His favorite thing about the store is the customers and their animal friends. When you talk to him, it shows! 
Owners Karena Martin and Josh Dragotta consider themselves an integral part of the community and are super excited to be a part of the thriving Pico neighborhood on the edge of Wilshire Vista. They even made a cool video about it that you watch here.  
Any day is a good day to visit the HD+C; but if you do just happen to find yourself there during Third Thursdays On Pico, you'll have the opportunity to enjoy shopping, art, music, wine tastings and food trucks as well. As the name suggests, all the fun takes place on the third Thursday of each month, from 5 to 9 pm. Come on down and you'll discover just how much the Boulevard has come to offer.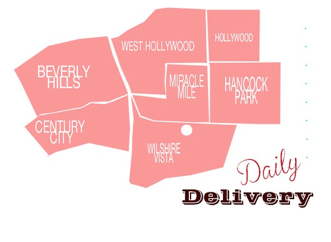 4 BIG ADDED PLUSES: 
HD+C delivers! Look at this handy map to see if your area is included in free delivery for orders over $40!

 

Gift baskets: CHECK! Give the gift of health and happiness to a friend for their special pet

Join the FREE Membership Awards Club and get a 5% discount just for joining! What? Yes, Mom and Pop can do this too!

LAST BUT NOT LEAST:

MENTION CITY WATCH FOR $5 OFF ANY PURCHASE OF $25 OR MORE!
NEED TO KNOW:
5450 W. Pico Blvd.
Los Angeles, California 
Parking lot and street parking 
Hours: Mon - Sat: 9:00 am - 7:00 pm
Sun: 10:00 am - 6:00 pm 
323-272-3701

(Jennifer Caldwell is a an actress and an active member of SAG-AFTRA, serving on several committees. She is a published author of short stories and news articles and is a featured contributor to CityWatch. Her column at www.RecessionCafe.wordpress.com is dishing up good deals, recipes and food for thought. Jennifer can be reached at recessioncafe@yahoo.com. Facebook: http://www.facebook.com/jennifercald - Twitter: @Jennifersdeals)
-cw
DK Donuts, the old-school bakery in Santa Monica deserves all the attention it has received. For a buck, you can choose from a selection of over 30 different kinds of sweet confections ranging from the traditional glazed, old fashion, devil's food cake, and French cruller to the maple bacon bliss and the super ube donut. Since ube is a purple yam, it is the best way by far to eat your daily vegetables. My favorite is the red velvet "Pro-nut", a protein donut.  An even better deal is the dozen for $9.75, or the dozen bagels for $9.75.  
In addition to the $1 donuts, there are specialty donuts that cost a bit more. Check out the best sellers, the O-Nut - layers of croissant and donut hybrid, and the WOW-Nut, LA's first waffle-donut hybrid. There are so many variations to choose from. Imagine, six different kinds of donuts with bacon or bacon bit toppings; donuts sliced in half with a scoop of ice cream drizzled with Nutella, glazed donuts with Fruity Pebbles, strawberry shortcake donuts, and éclair donuts with fresh fruit. How about colorfully decorated donuts made in the shape of letters to spell out your message like "HAPPY BIRTHDAY."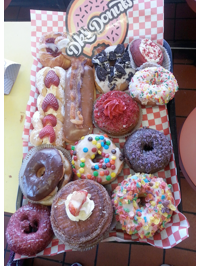 To satisfy your every desire, there are also fresh handmade sandwiches with the finest meats and cheeses for $5, specialty and ice blended coffees, boba drinks and milk teas. 
This is not your typical mom 'n pop donut shop anymore. In the beginning, thirty-four years ago, DK was a convenient place to grab a cup of Joe and box of donuts on your way into the office. Still a single-establishment owned family business, it is now spearheaded by the energetic entrepreneur daughter Mayly, who co-owns with her brother Sean. Mayly has a knack for social media, branding, and the love of donuts. She has transformed DK to satisfy any appetite 24/7. Seriously, this place never closes. 
During my short visit to the shop, there was a steady stream of customers picking up freshly baked delights out of the oven. While I was there, a long-time customer from Chicago called  to place an order for 10 dozen donuts to be delivered to Cedar-Sinai - an annual thank you to the staff. DK Donuts will make local deliveries over $10 through Grub-Hub, and ship nationally overnight for orders over $150. 
What more can I say about this place that has not been said before? There are over 1,100 Yelp reviews, (averaging 4 stars and 2,000 photos uploaded), 1,000 Twitter followers, 62,000 Instagram followers, over 6,500 Facebook likes, and tons of media coverage.  It is one of the few donut shops that have reviews on Thrillist, Zagat, and Chowhound. Did I mention Mayly is a media genius? 
Are you salivating yet????? Check out DK Donuts located on Santa Monica Blvd and 16th Street. You will love this place!   

DK Donuts
1614 Santa Monica Blvd
(310) 829-2512 
https://www.facebook.com/dksdonutssantamonica 
https://instagram.com/dksdonuts/?hl=en  
http://www.yelp.com/biz/dks-donuts-and-bakery-santa-monica 
#DKSDONUTS
Sue Helmy has plenty of tricks up her sleeve. She is currently providing superb concierge duties at the Building and Safety Division of the City of Beverly Hills. She is active in countless church and civic organizations and spends every minute she can spare dancing to the Zumba beat. 
CityWatch
Vol 13 Issue 57
Pub: Jul 14, 2015