The California Tobacco Settlement Bait-and-Switch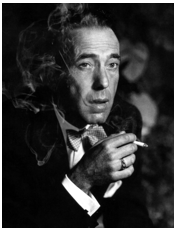 CALIFORNIA WATCHDOG-"California's lawsuit against the tobacco industry has reached a successful conclusion that provides
a major victory in the fight against smoking
." So said Bill Lockyer, then the state's attorney general, back in 1999.
The settlement guaranteed the state "$1 billion a year in perpetuity," according to the AG. It was to be used to protect California kids from falling prey to Joe Camel, who would lure them into nicotine addiction.
Fast forward to this week and the release of a new report, "
Broken Promises to Our Children,
" which examines how California and other states have spent the settlement money Lockyer and his fellow state AGs extracted from Big Tobacco.
Issued by a coalition of public health NGOs, led by the Campaign for Tobacco-Free Kids, the report finds that "despite collecting huge sums in tobacco revenue, the states have cut funding for tobacco prevention and cessation programs to the lowest level since 1999."
And the report identifies California as one of the biggest offenders.
The Golden State will collect $1.6 billion in revenue this year, the report points out, from the tobacco settlement money as well as tobacco taxes. Yet it will spend just 3.8 percent of that sum on smoking prevention programs.
In fact, the report notes, California has steadily reduced  funding for smoking prevention – the pretext for the state's multibillion-dollar lawsuit against Philip Morris (now Altria), Reynolds, Lorillard and other cigarette manufacturers – from a high of $134.5 million in 2002 to $62.1 million this year.
That is precisely what critics of the tobacco settlement, including yours truly, foresaw a dozen years ago.
The War on Big Tobacco really wasn't about reducing the human cost of smoking, which in 1999 accounted for "almost one in five deaths" throughout the state, the California Department of Health Services claimed, dubiously.
It wasn't about holding the tobacco industry "accountable for decades of deceitful and illegal marketing of their product to kids," as then-AG Lockyer maintained, disingenuously.
It was about coming up with a legal basis for shaking down deep-pocket cigarette makers, to create a new revenue stream to support the profligate spending of California state and local government.
Indeed, even before the yearly tobacco windfall started flowing into state and local coffers, the state and the cities began preparing to issue bonds secured with the windfall to receive the anticipated billions of dollars up front.
And they used most of that bond money not to reduce smoking-related deaths, not to curb under-age smoking, but for such non-health-related purposes as repairing sidewalks and upgrading accommodations at juvenile halls.
Then-Los Angeles Mayor Richard Riordan even proposed to spend $100 million of the city's tobacco loot to defend city cops accused of planting drugs and guns on suspects before being turned down by his City Council.
It is because California has failed to spend its tobacco settlement billions for the purposes intended that the state's anti-smoking lobby placed an initiative on the ballot this past June, Proposition 29, the California Cancer Research Act, which would have slapped an additional dollar-a-pack tax on cigarettes.
As it turned out, Prop. 29 was narrowly defeated.
That was attributable, in small part, to heavy spending against the measure by Big Tobacco. But also, at least in part, to those who opposed the measure, like yours truly, not because we are smokers, but in protest of how the state has misspent the billions of dollars it already has gleaned from the tobacco settlement and extant tobacco taxes.
(Joseph Perkins is the Business Editor for San Diego Magazine. He previously authored a nationally-syndicated column for the San Diego Union-Tribune and served on the White House Staff of former Vice President Dan Quayle. He currently blogs at calwatchdog.com where this piece was first posted.)
-cw
CityWatch
Vol 10 Issue 99
Pub: Dec 11, 2012